On Tuesday, November 17th, 2020 our 5th Grade music class participated in a virtual ukulele workshop with musician Lil' Rev through the Ludington Area Center for the Arts! We had the opportunity to listen to and play along with many classic bluegrass and folk songs. Thank you LACA for this awesome opportunity! 🎶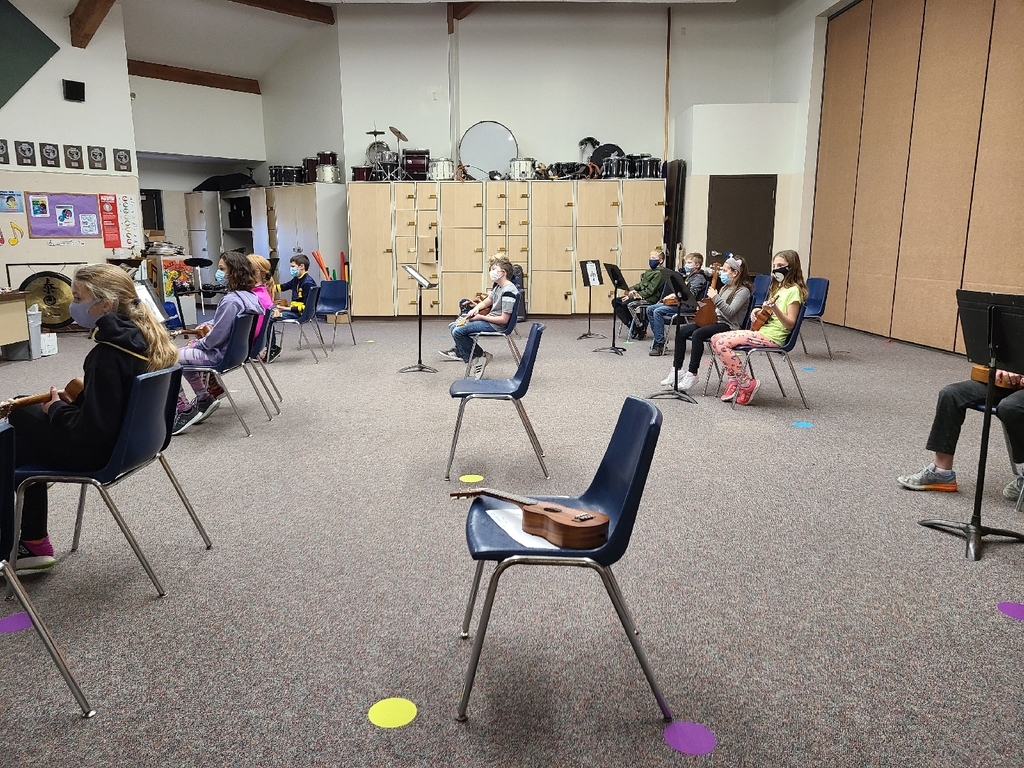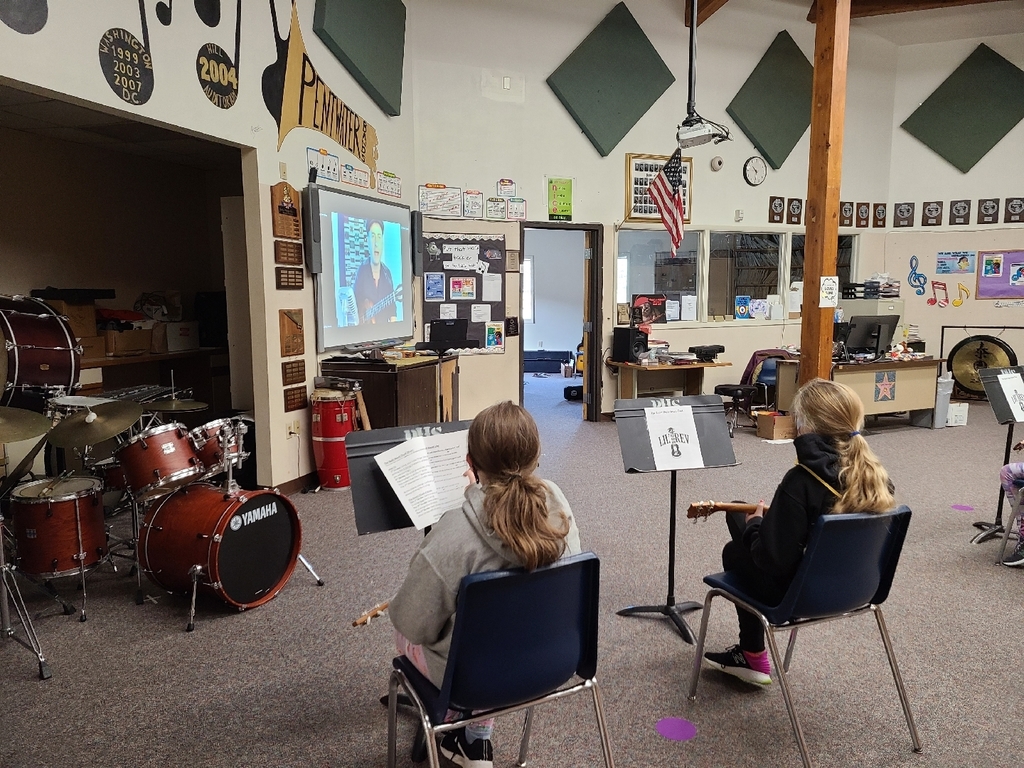 Get your flu shot - especially this year!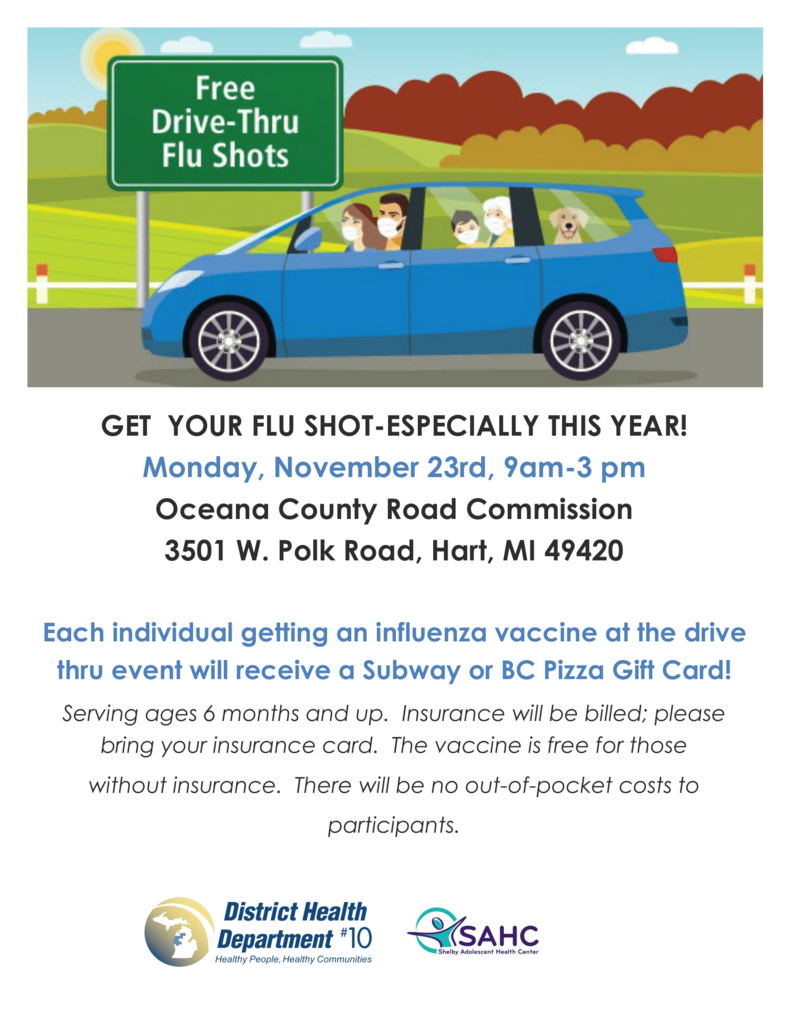 Please review the letter from Dr. Karaptian giving an update on the 9th-12th grade full remote learning plan for Pentwater Public Schools, dated 11/16/2020. This learning plan goes into effect on Wednesday, 11/19, thru Tuesday, 12/8. Please call if you have any questions!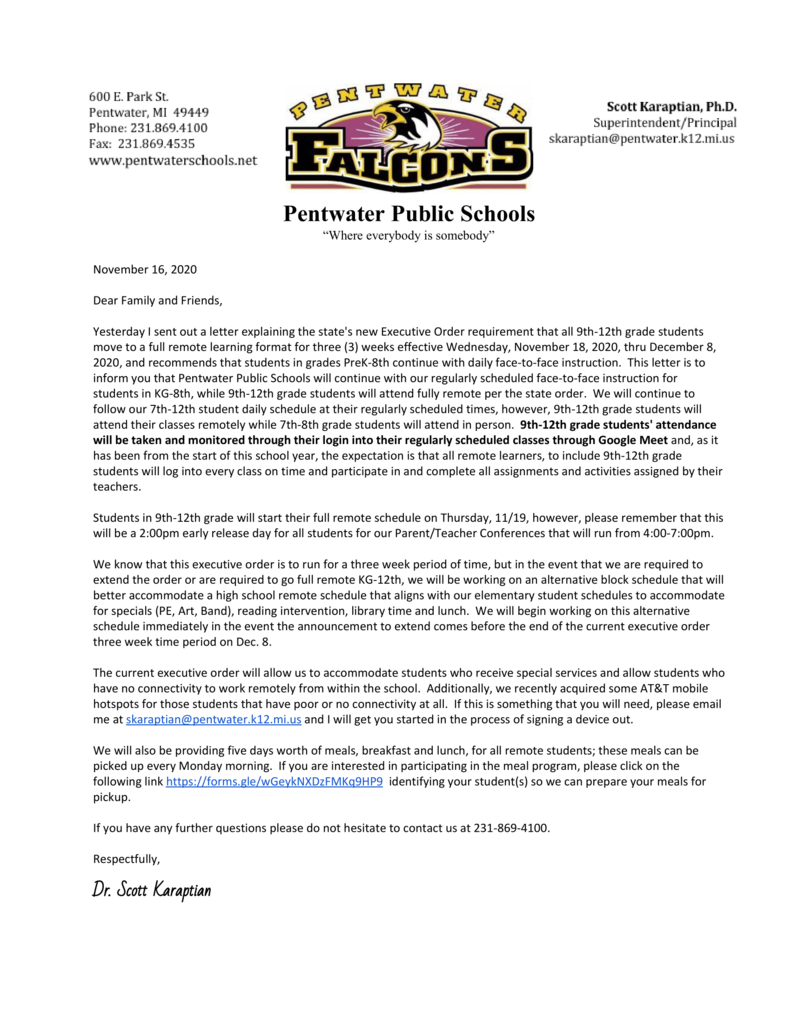 Please read the attached letter that was shared with all families on 11-15-2020. We will update families as quickly as possible as decisions are being made for the district, we thank you for your cooperation.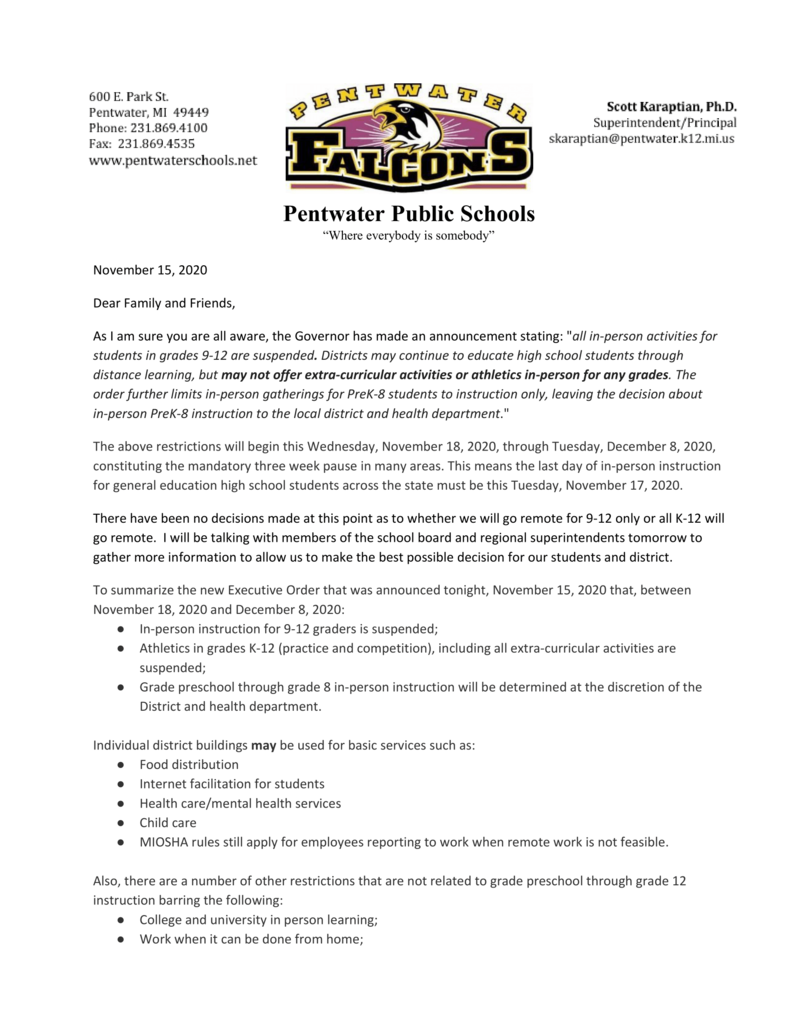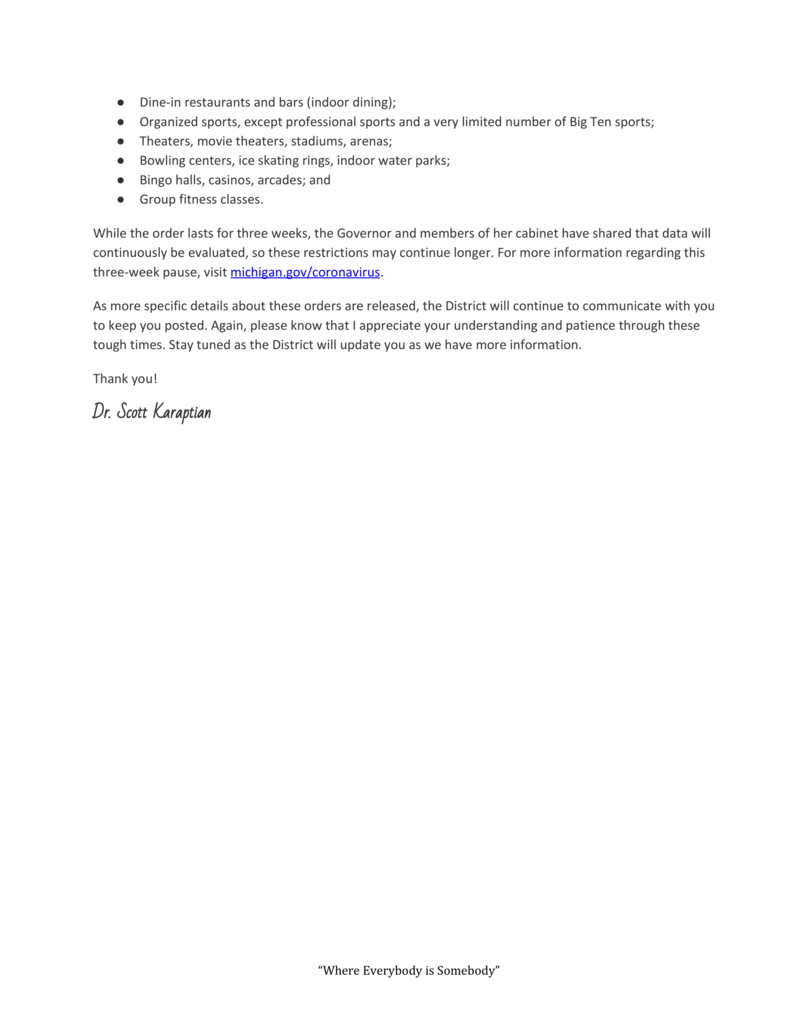 If you are having issues connecting your school issued Chromebook to your home WiFi network, please check out my teacher page to watch a quick video showing you two settings that need to be enabled. Thanks, Mr. Steve.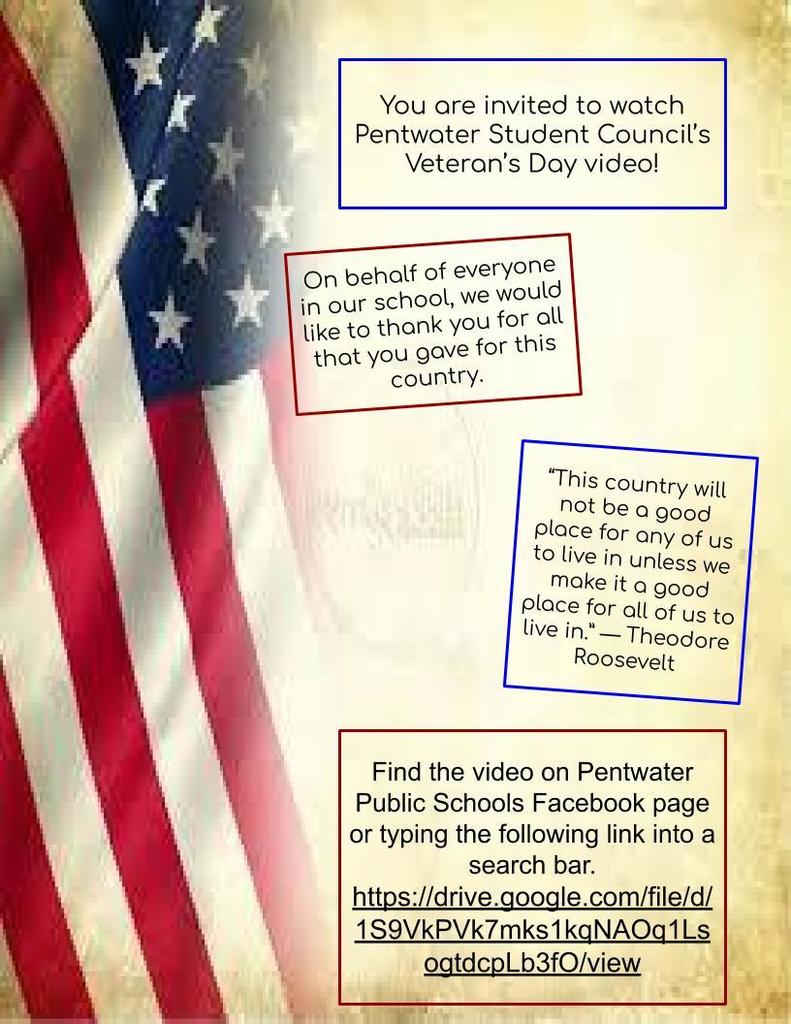 The Varsity Girls and Boys Basketball teams are doing a fundraiser together to raise money for this season! We will get $4, $6, $8 per item purchased depending on the total community and school quantity purchased. Please take a few moments and SHOP till you DROP. Please ship your order to your house and enjoy some quality items:) Christmas presents, Falcon Gear, or Friday gear for you and your family. Please share the link with anyone who you think may want to order. Here is the link to the shop:
https://fancloth.shop/XSTQT
Spread the word and post it on social media! As Always, thank you for supporting our sports programs! Go Falcons! Coach Wojtas and Coach Gorton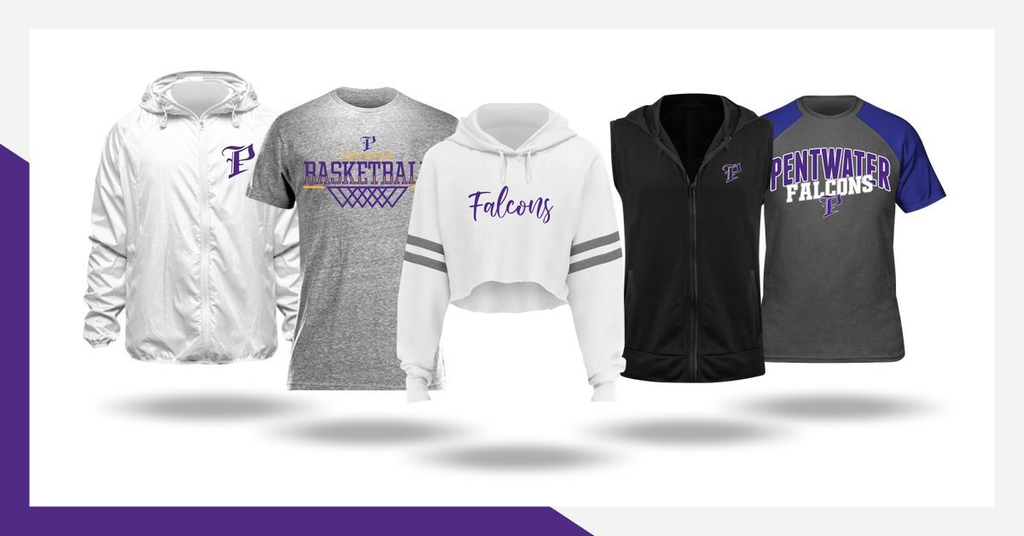 Please see the attached flyer to register for Toys for Tots with information on dates/times for sign-ups!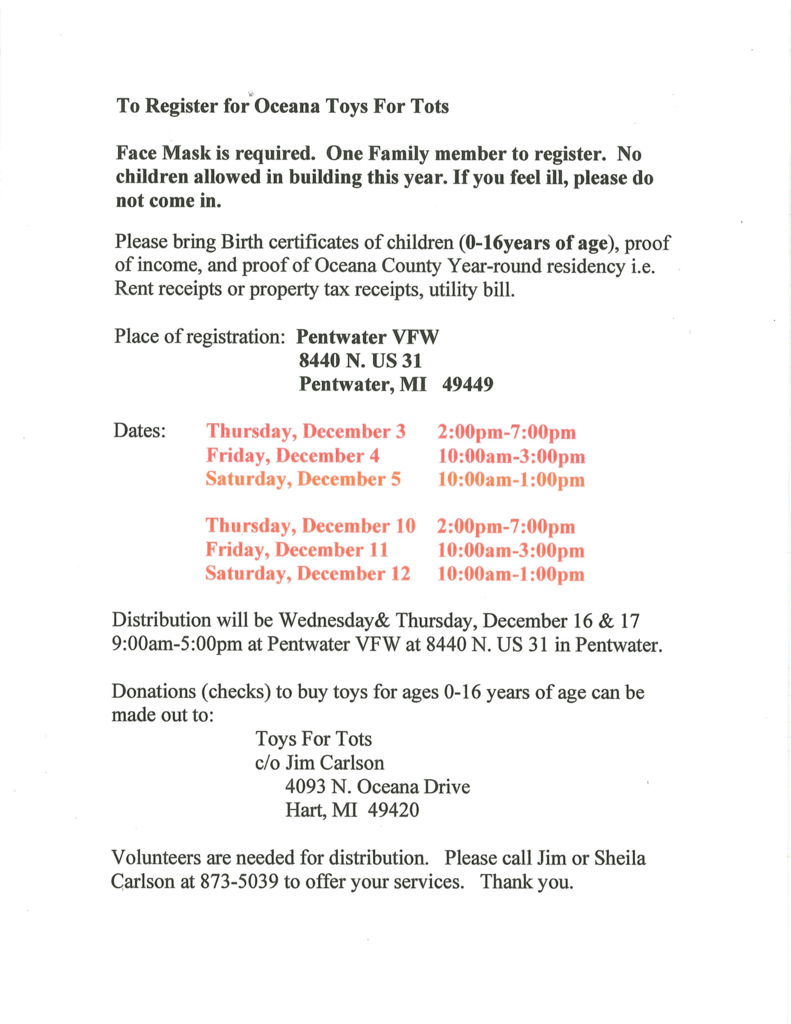 Toys for Tots Drive 2020: Pentwater High School Student Council is once again participating in the Toys for Tots program this holiday season. Toys are collected through December 15, 2020, and may be deposited in the box located in the school lobby!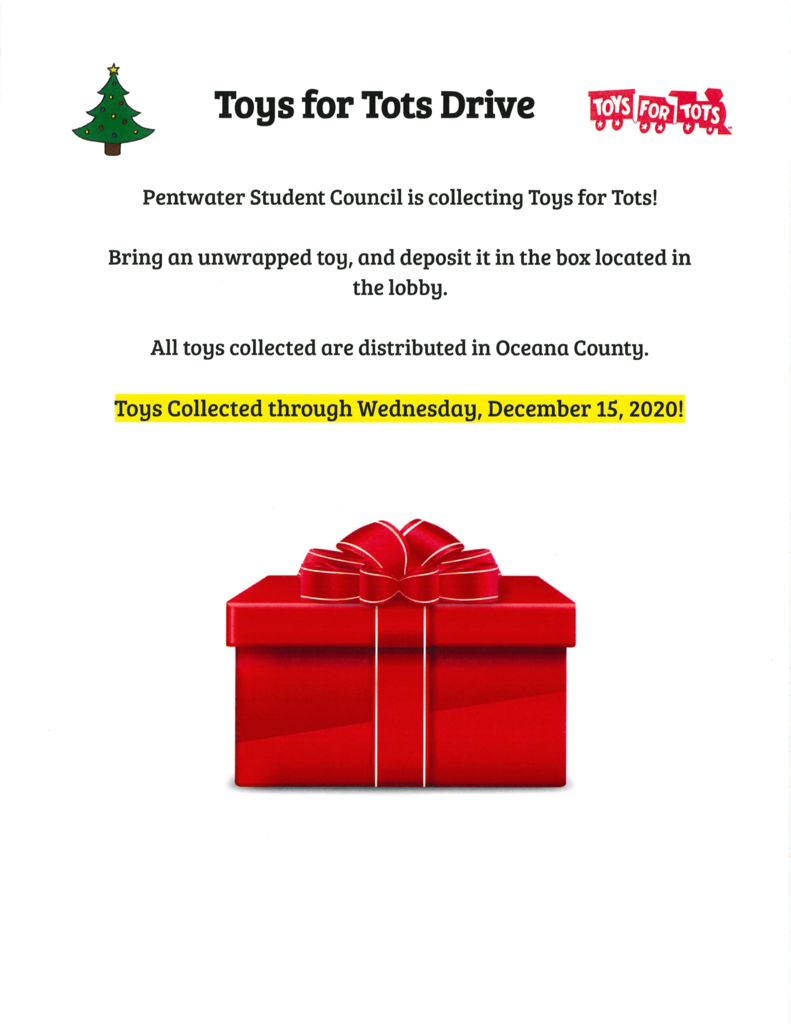 Student Kinder and 3rd grade artists taking advantage of the beautiful weather today with chalk art!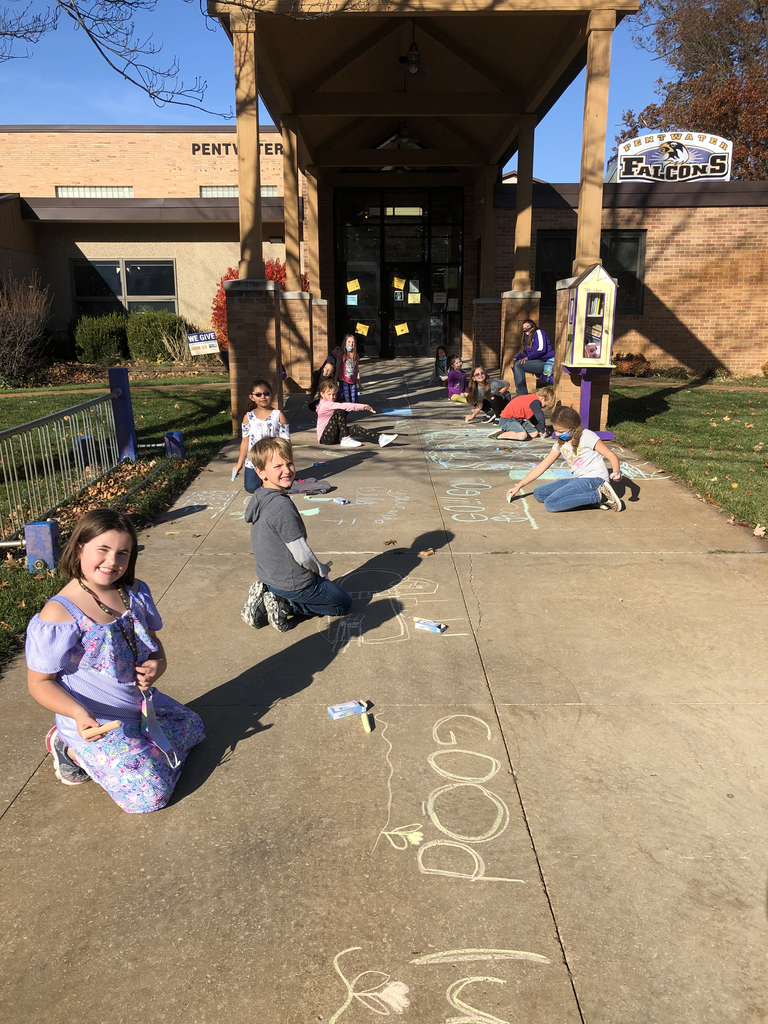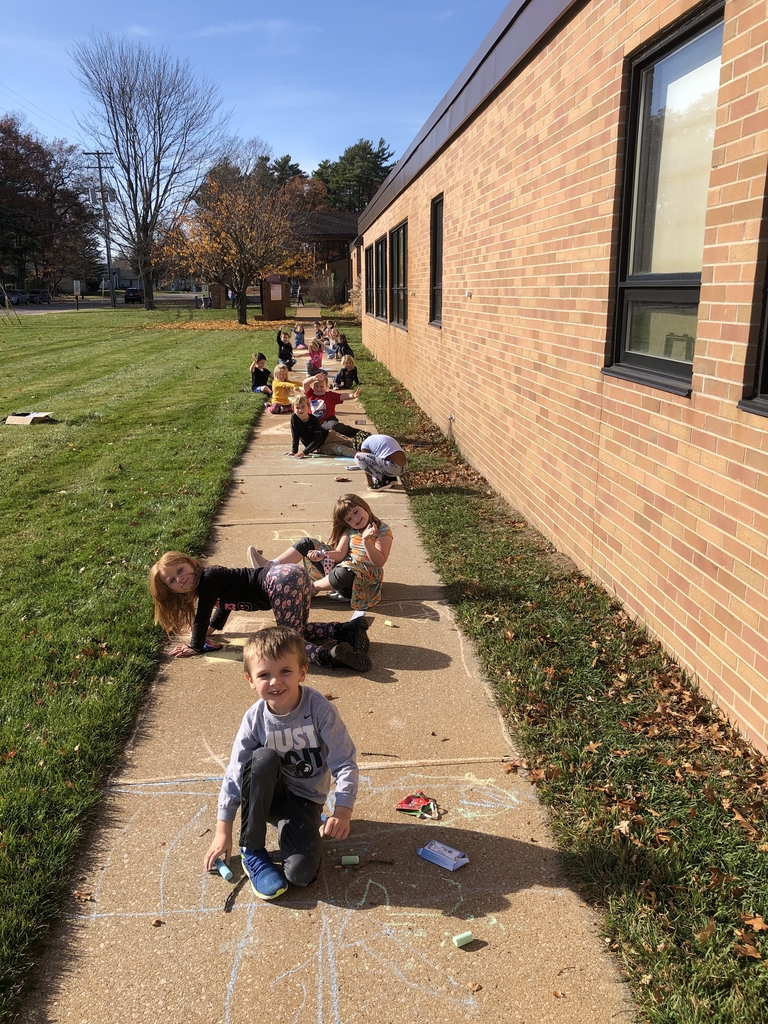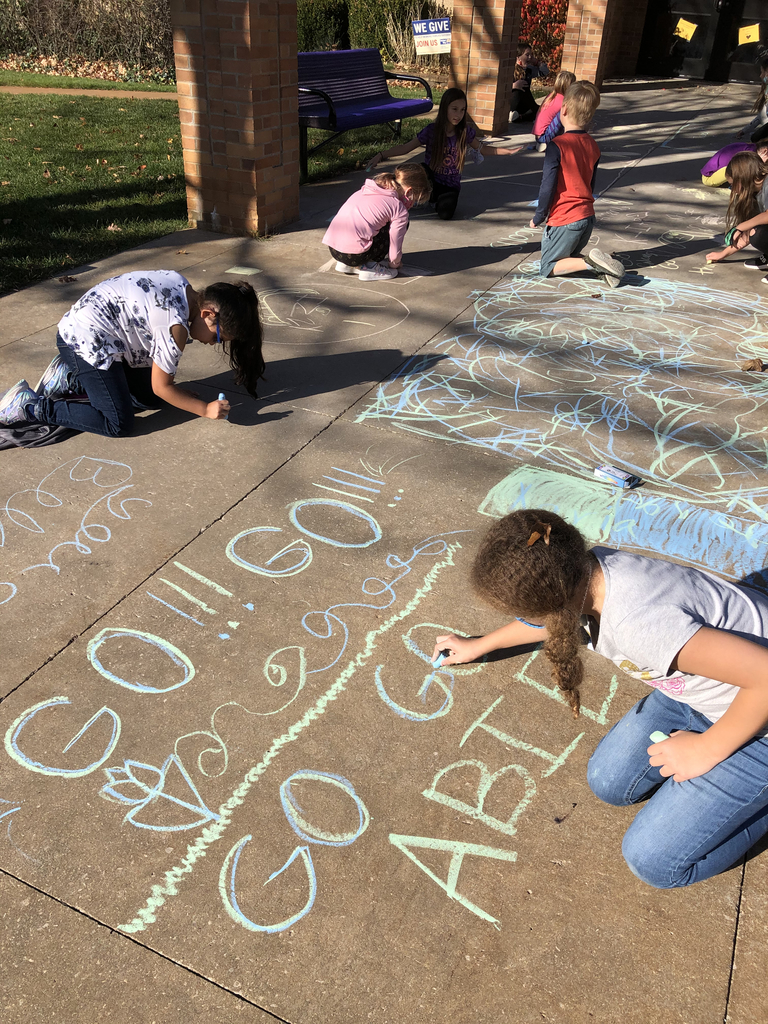 Congratulations to Pentwater Student Artist, Grant Miller, whose comic art will be featured in the November issue of the Pentwater Lake Association Newsletter!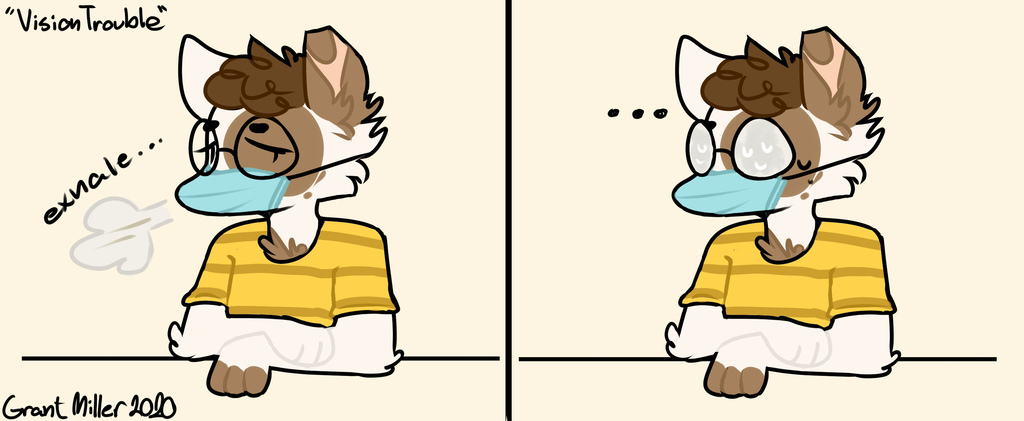 Please see our website to find information about our upcoming Virtual Parent/Teacher Conferences scheduled for Nov. 18, from 12pm-3pm, and Nov. 19, from 4pm-7pm. Emails have also been sent to all parents/guardians with the information. If you have any questions, please do not hesitate to contact the school.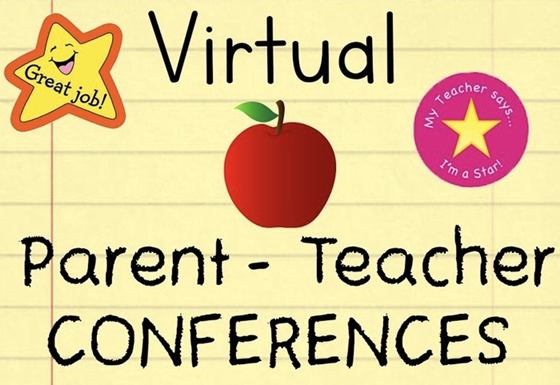 Join Great Michigan Read Partners for an interactive conversation with Dr. Mona Hanna-Attisha. Mr. Richard Magrath, teacher at Pentwater Public Schools, will be facilitating this discussion. We thank these regional partners: Pentwater Public Schools, Pentwater Township Library and West Shore Community College. This event will take place on November 12 from 12:30pm-1:30pm. The address to register is below and once you register, you will receive a link to this event.
https://us02web.zoom.us/meeting/register/tZUsf-6vpzooGNw4rHVKM8_PV-UzqEjr-DoU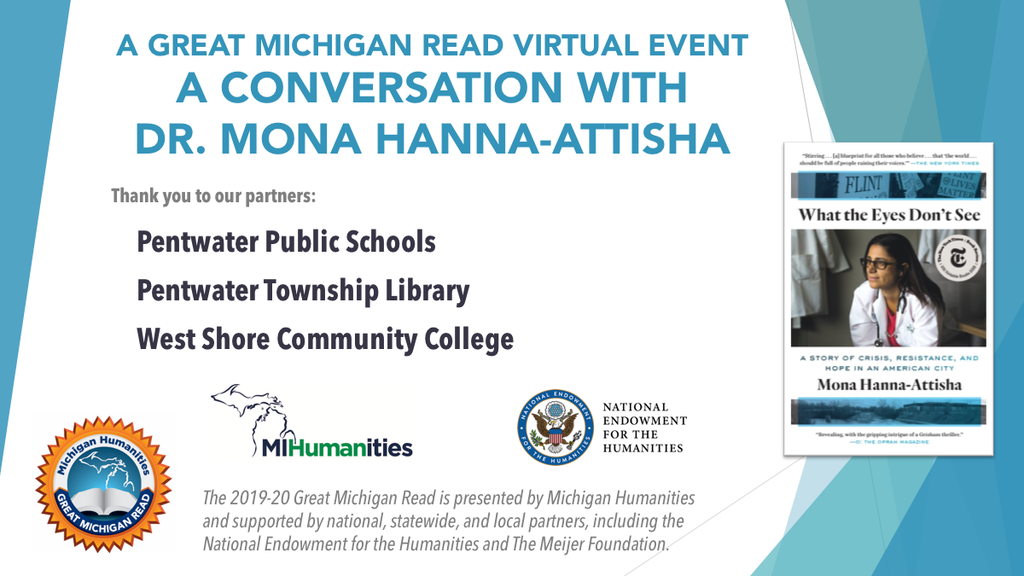 Be on the lookout! The JH, HS, and HS Jazz Bands will be giving an outdoor fall concert for the elementary on Friday (10/30/2020) at 8:30am! Ms. H will be live-streaming the event through Facebook Live... so even though you can't join us in-person, please attend virtually. The concert will stay shared on the school page until Monday for your viewing pleasure and then will be taken down. This is our first concert since February... and for some students, since December... it's going to be a lot of fun! Happy Halloween!! 🎃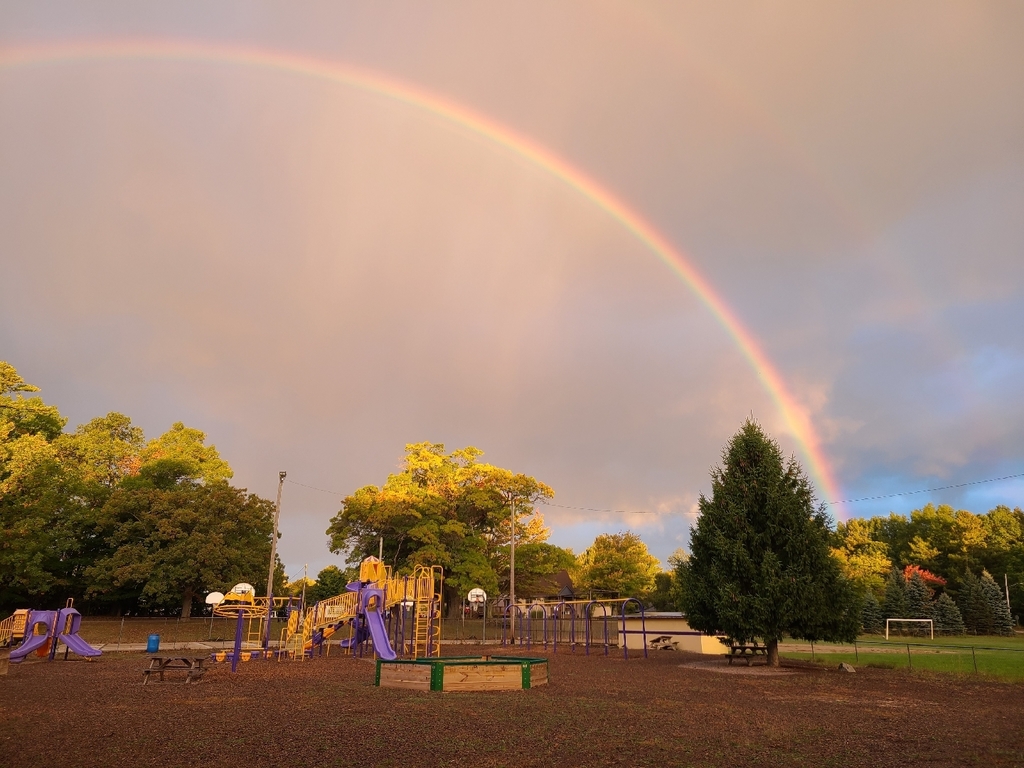 October 28, 2020 Dear Family and Friends, School Boards must now review, evaluate and approve schools current Extended COVID Learning (ECOL) Plans monthly and we would like to ask for your feedback on Pentwater Public School's current ECOL Plan Model to assist them in this process. The current ECOL Plan: As of Monday, October 5, 2020, Pentwater Public Schools started their new learning formats, explained below: Option A: Students attend school for four (4) days Face-To-Face a week (Monday, Tuesday, Thursday and Friday). Wednesday's are a full remote day for all students. Option B: Students attend school in a Full-Remote setting 5 days a week. Those students choosing the Full-Remote setting are expected to attend their regularly scheduled classes 4 days a week virtually. Secondary classroom teachers have a live stream session open for every class period for students to access. Elementary classroom teachers post scheduled times for their students to attend daily live streaming lessons. If students are not able to attend a scheduled live session, it will be their responsibility to contact their teacher to discuss missed content. On Wednesday Full-Remote days, the students who chose option A will have independent work to do on this day. All students, to include full-remote students will be able to contact teachers on Wednesdays through one of the following ways: Google Meet/Zoom, email, text, Remind or phone call for any questions about coursework and/or assignments. We would like to gather your thoughts to help in the continued planning for a safe and positive learning environment for Pentwater students as a way of improving upon the platforms. Please take a few minutes to answer the following few questions. Time is of the essence and thus the survey completion window is short, so please complete this survey (
https://forms.gle/sYM2AZr4EcXwLMtaA
) by Friday November 9, 2020. Thank you for your time, feedback and your continued support! Respectfully, Dr. Scott Karaptian

Community Coat Drive is accepting gently used winter coats thru November 30, 2020. Coats can be dropped off at the District #10 Health Department at 3986 N. Oceana Drive, Hart. Please look for the donation box in the front entrance!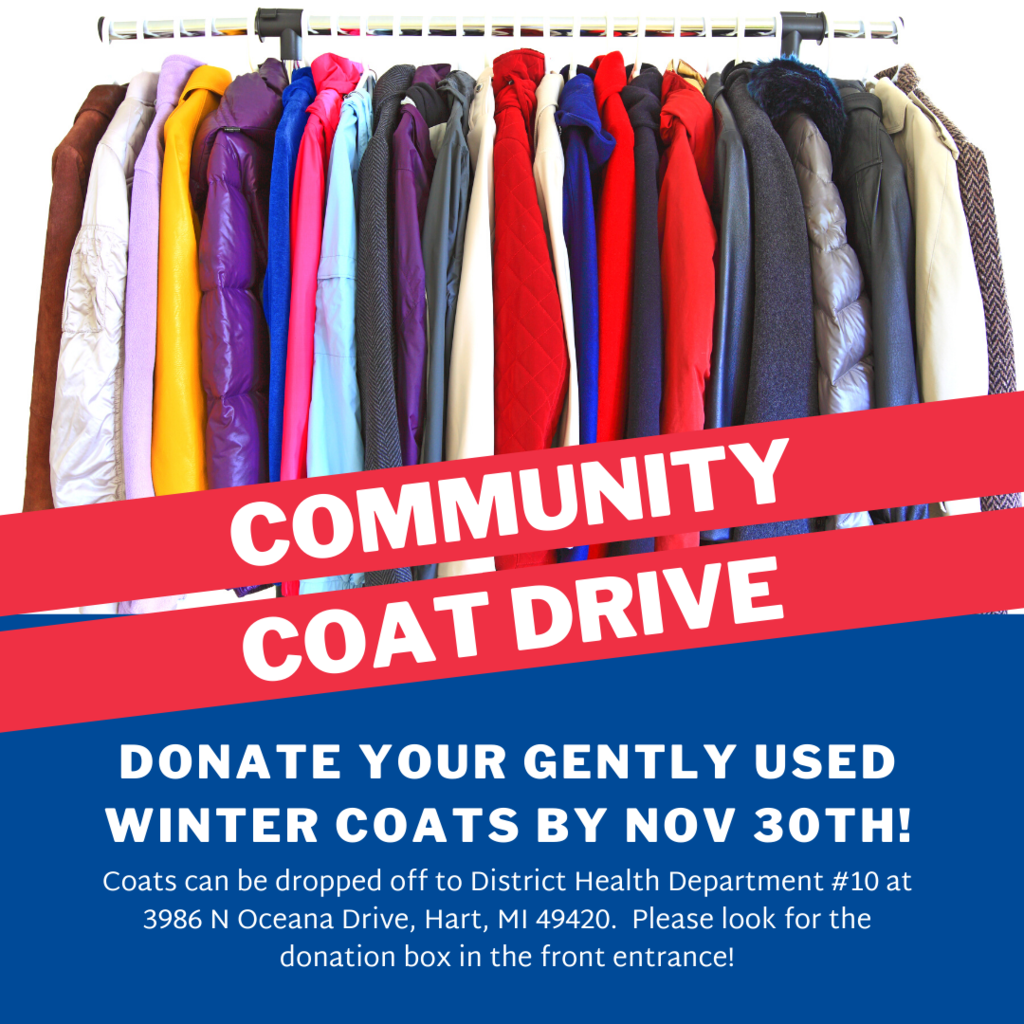 On Thursday, 10/22/2020, the JH Band played indoors for the very first time since March 13th! This would not have been possible without the help of Sew Let's Be Quilty of downtown Pentwater and the several volunteers that gave their time and resources to make this happen! Also, a HUGE shout out to the HS Band for taking 1st hour today to help organize and rearrange the band room... all rehearsals will be indoors moving forward this school year! Thank you to the students, staff, and community for their patience as we made PPE and Ms. H figured out how to "do band" without playing instruments indoors for the past several weeks. Teamwork makes the dream work!

Pentwater Band 27th Annual Holiday Craft Fair is scheduled for Saturday, 12/5/2020 from 9am to 3pm, please see attached flyer for more details. Please also note that with guidance from our administration, a decision will be made by Friday, Nov. 20, as to whether or not this event can take place due to Covid-19.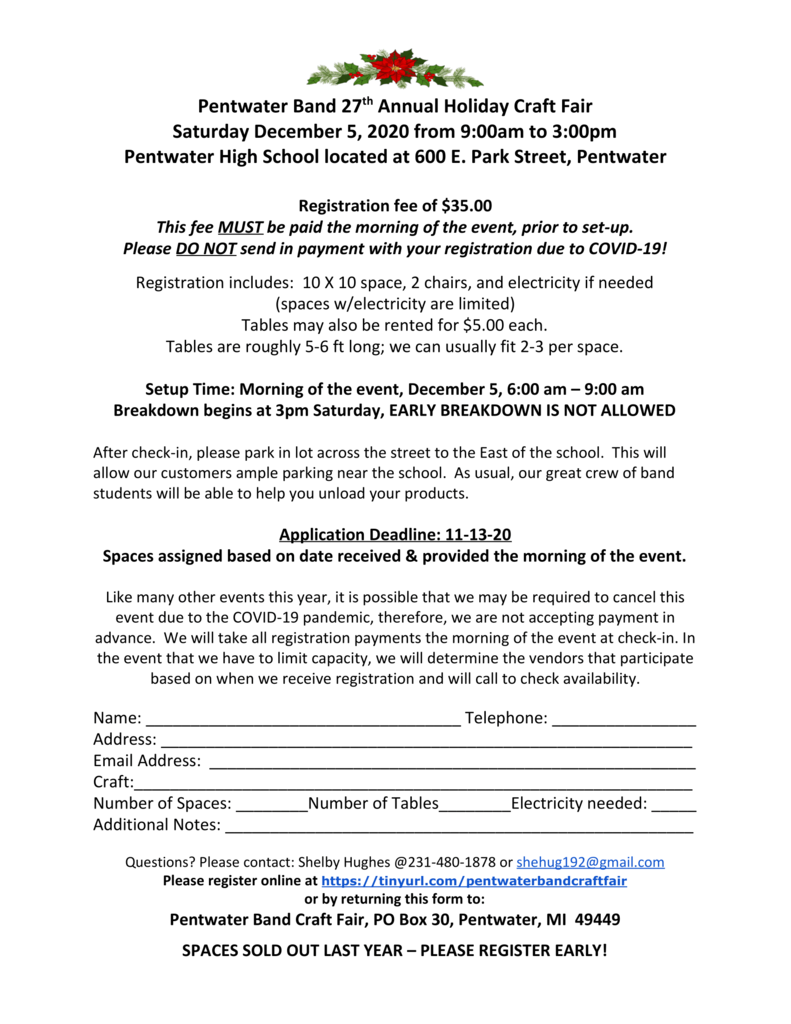 Red Ribbon Week 2020 will be celebrated during the week of October 26-October 30). It will look a bit different this year but we still have some fun activities planned as we discuss the negative effects of drugs and alcohol! Monday, 10/26: Wear Red (wear as much red as possible) Tuesday, 10/27: "Follow Your Dreams, Don't Use Drugs" (wear pajamas) Thursday, 10/29: "Put A Cap On Drugs" (wear hats) Friday, 10/30: "Drugs Are Spooky!" (wear Halloween costumes) The elementary students will also be participating in a poster contest with the theme of "Make Healthy Choices!" and the voting will take place on Friday, 10/30.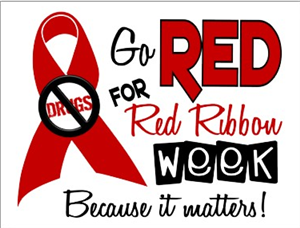 REMINDER: Freshman: Class of 2024, don't forget that the class ring order deadline is Wednesday, 10/21. In order to receive the FREE custom hoodie or Adidas backpack, your order must be placed online at
www.jostens.com
or turned in to the school office. Please note that if you choose the "Buy In School" option online and place a $75 down payment, you'll need to turn in the order form and free gift flyer to the school office. Seniors - Class of 2021: Don't forget that the graduation order deadline is Wednesday, 10/21. In order to avoid potential late fees or delays in production with your order, please have your order submitted online at
www.jostens.com
or turned in to the school office by Wednesday. Please call Jostens at 616-330-2141 with any questions.