"Pentwater Esports competed for the first time in a pre-season match. Team 1 versus Detroit Catholic Central was a scrimmage and we won. Team 2 versus Cedar Springs, we lost the first match but won the second and third. I am very proud of my teams so far and how much we have learned. Looking forward to the rest of the season."

Honoring all who served!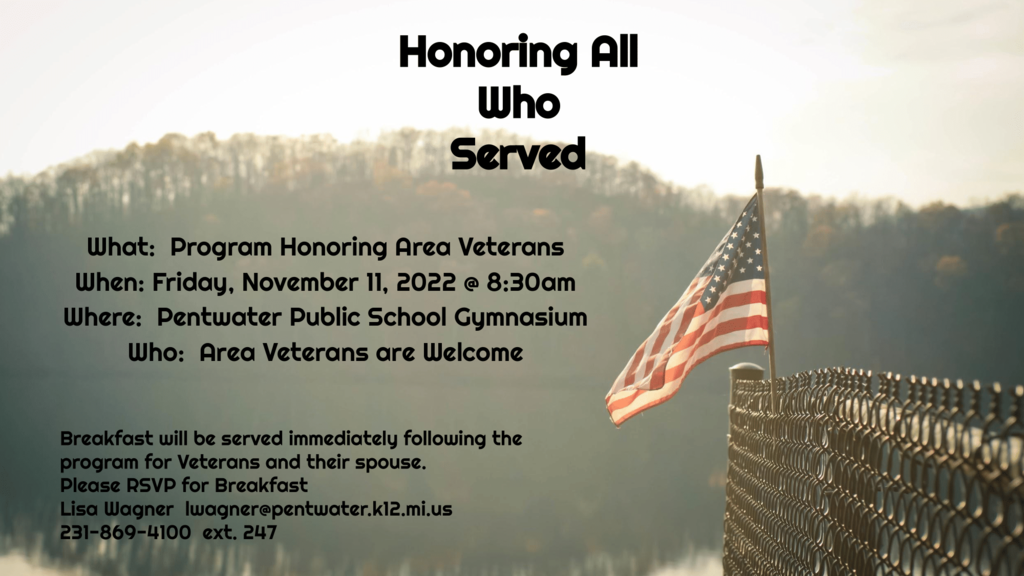 Red Ribbon Week 2022: Monday, 10/24: Wear Red - "Ready to live a drug free life!" Tuesday, 10/25: Pajama/Disney Day - "All our dreams can come true, if we have the courage to pursue them." Walt Disney Wednesday, 10/26: Dress Wacky: Mismatch, Neon, Animal Print, etc. - "Be yourself; Everyone else is already" Thursday, 10/27: Sports Gear/Spirit Wear Day: "Alone we can do so little; together we can do so much." Helen Keller Friday, 10/28: Dress in a past decade, your future self or as a futuristic person: "The future depends on what we do in the present." Mahatma Gandhi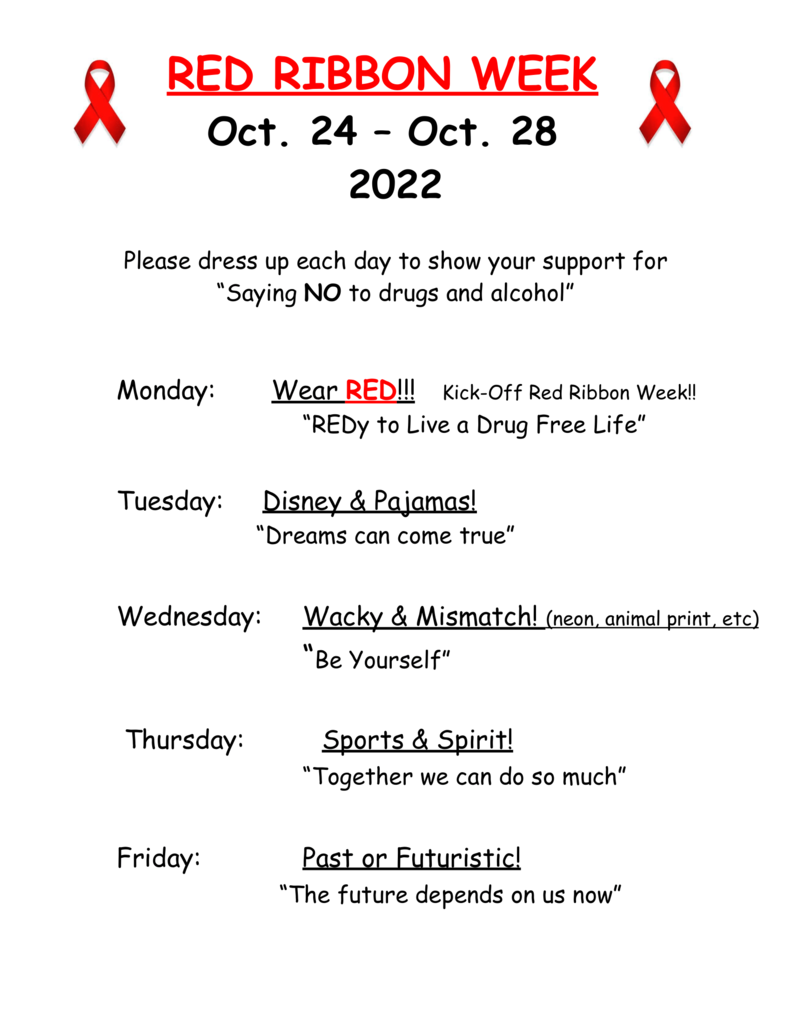 Announcement: Parent/senior recognition night for varsity volleyball has been postponed until Tuesday, 10/25/22, at 6pm, at our home game versus Fruitport CC.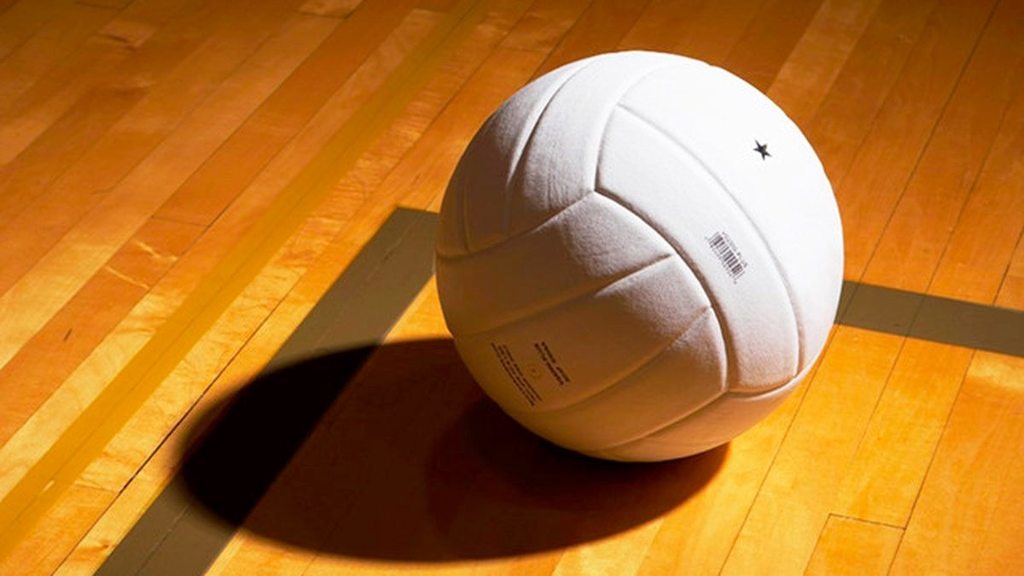 Our second district bond building tour is scheduled for Wednesday, 10/5, at 7pm, meet in the front lobby of the school. We hope to see you there!

We are Pentwater proud!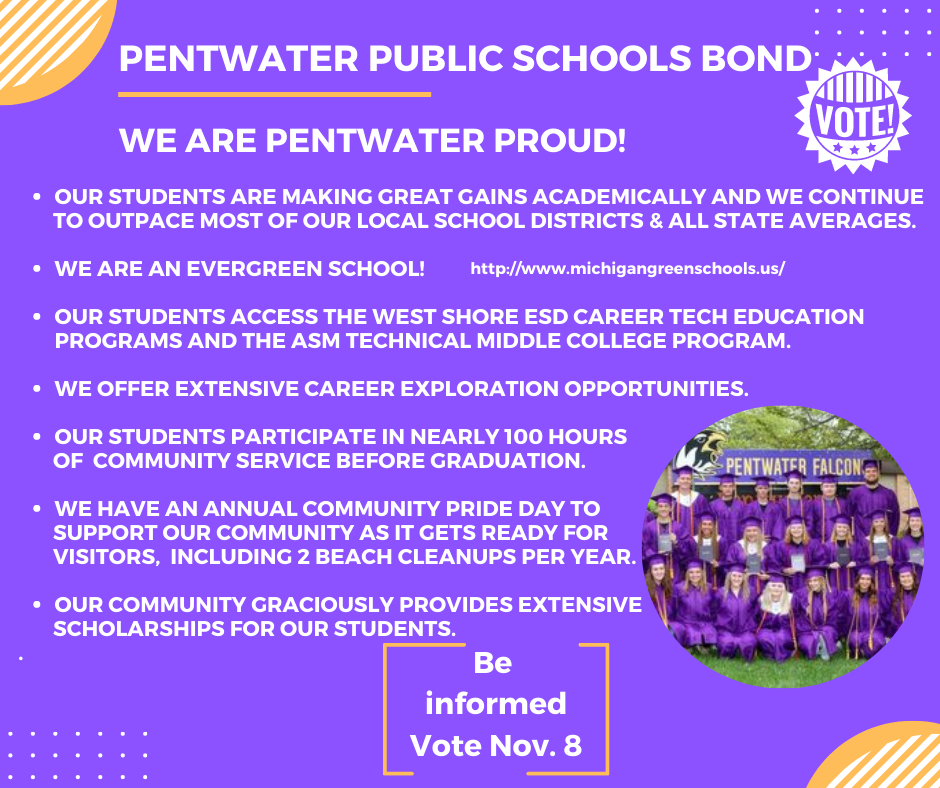 Reminder: Varsity volleyball parent/senior recognition night will take place on Thursday, 10/6/22, at our home game versus MCE. The ceremony will take place between the junior high and varsity games at approximately 6:45pm.

The Pentwater Public Schools Bond Proposal Campaign Committee would like to thank Up North Farm Market for sharing their fantastic facilities with us at the recent Family Fun Event. Visitors to the Family Fun Event enjoyed good food and plenty of entertaining games. Thanks, Up North, for allowing us to share unbiased information about the upcoming Pentwater School Bond Proposal on November 8 and for your continued support of our community. Thank you!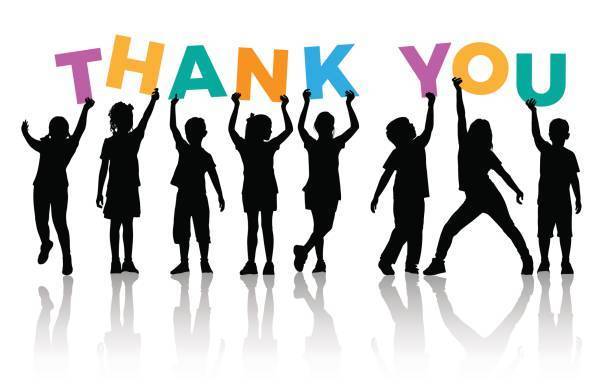 A few more pictures from the 3rd & 4th grade trip to White Pine Village!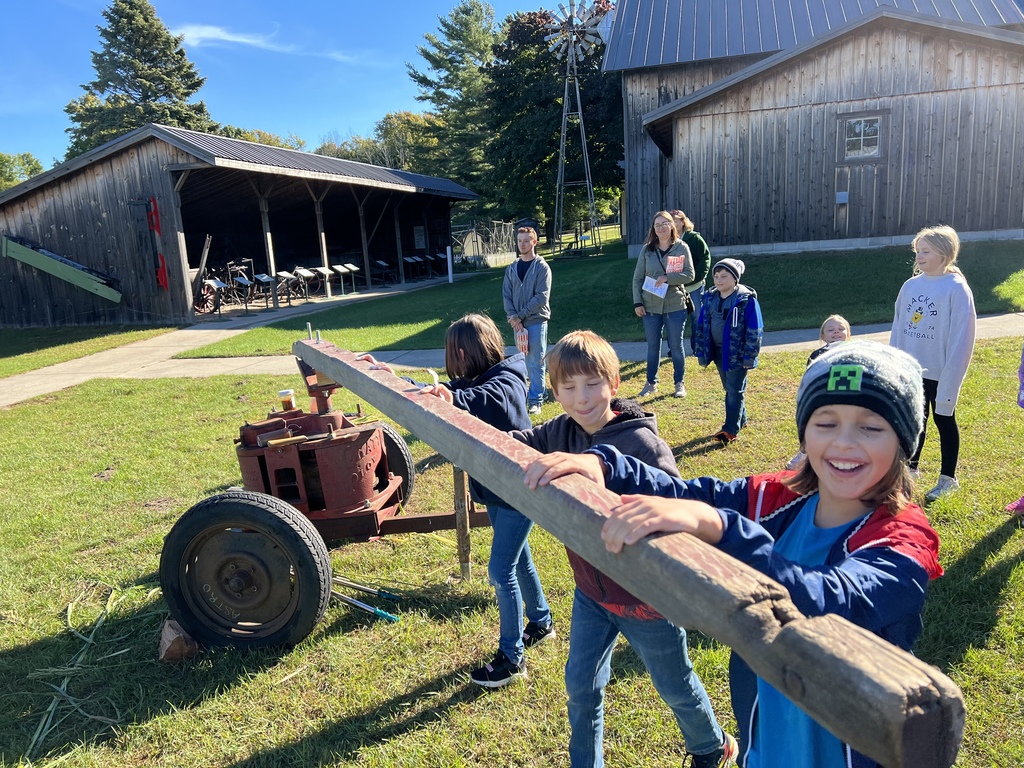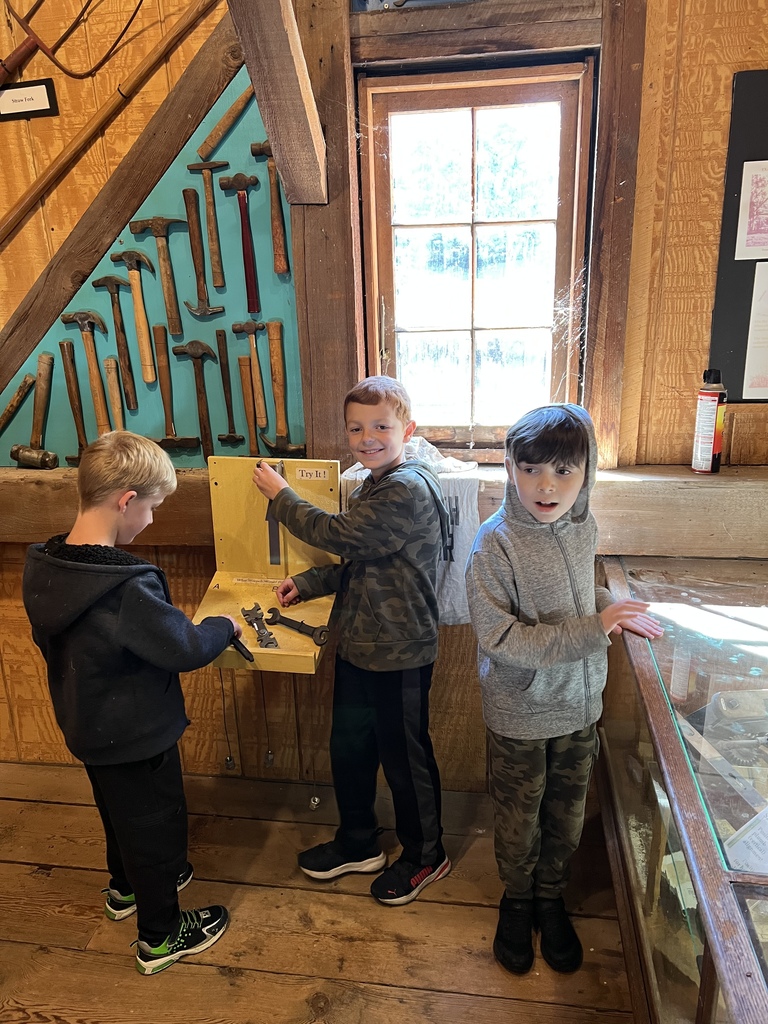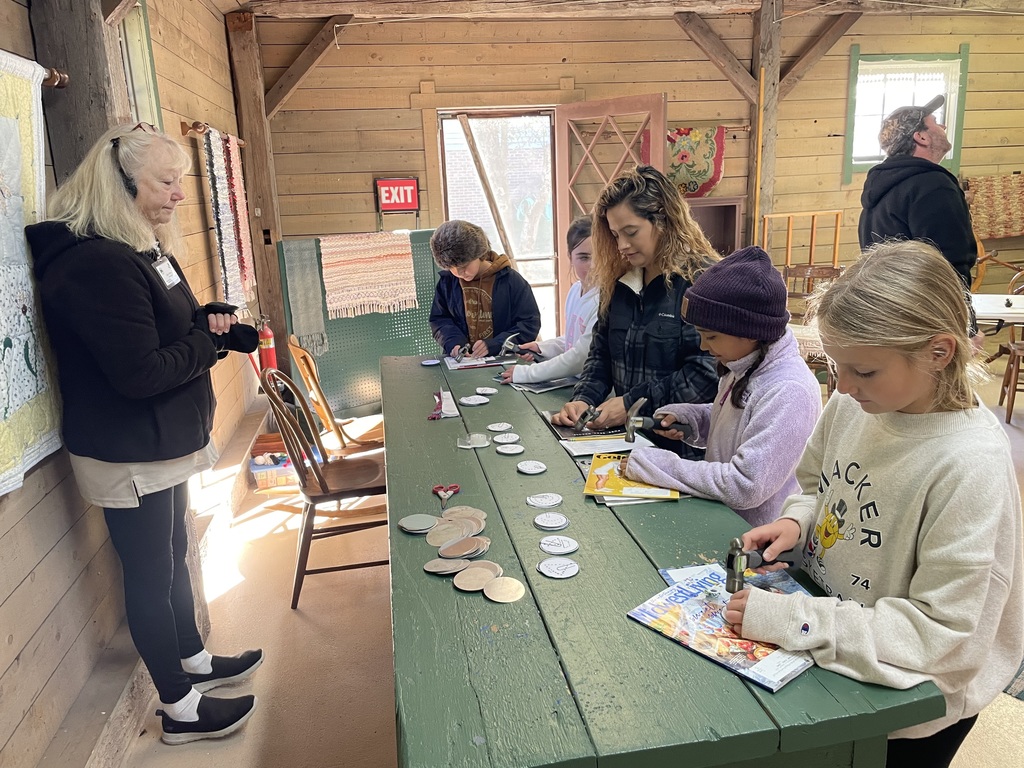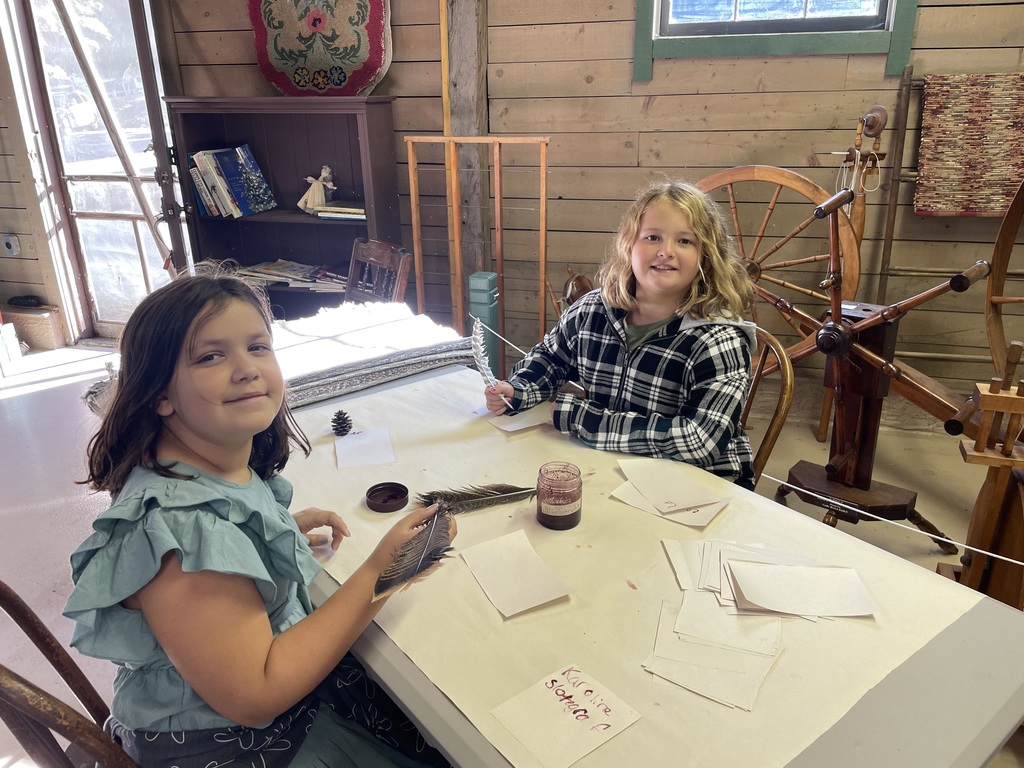 3rd & 4th graders had a great day of learning at White Pine Village's History In Action Days!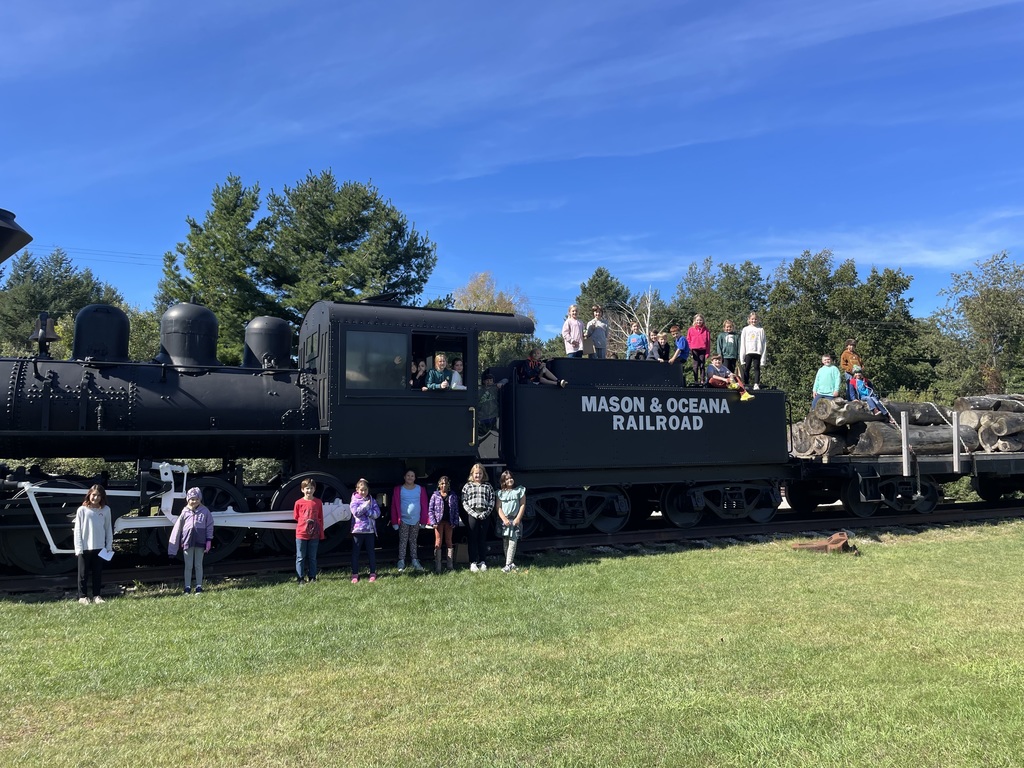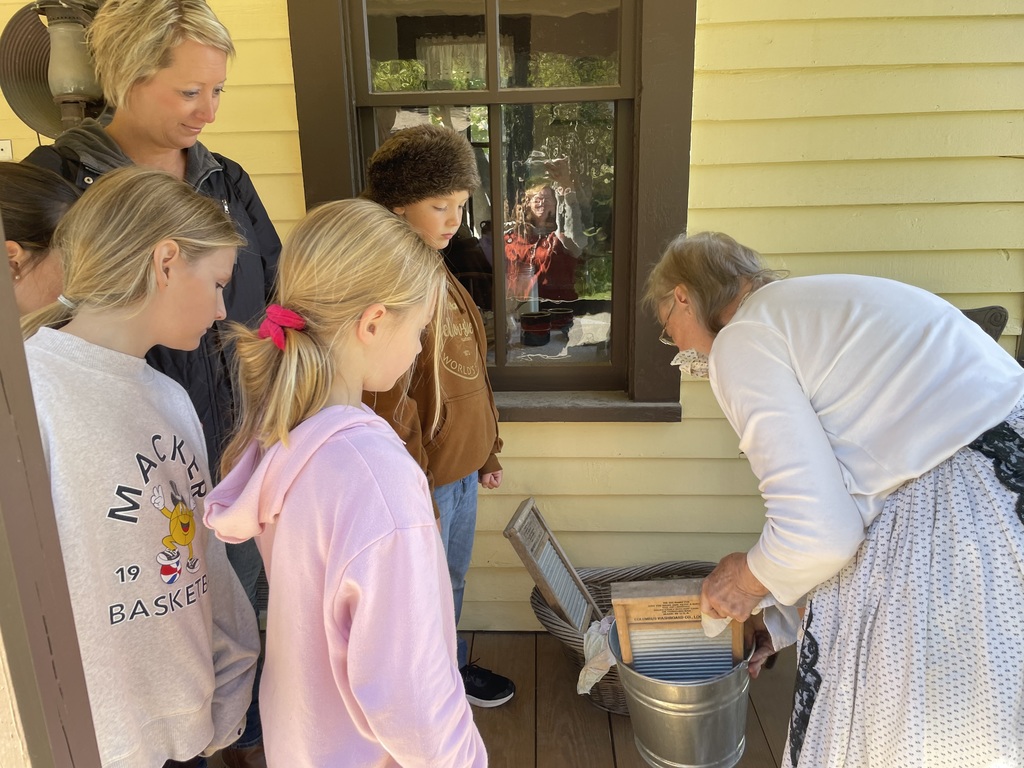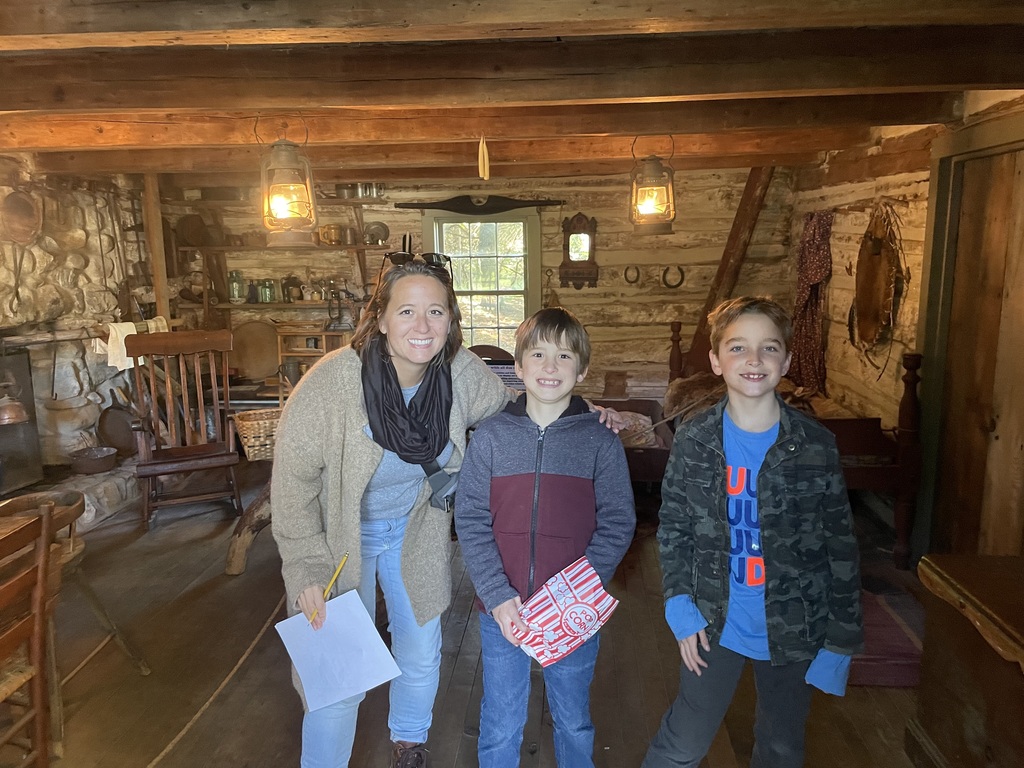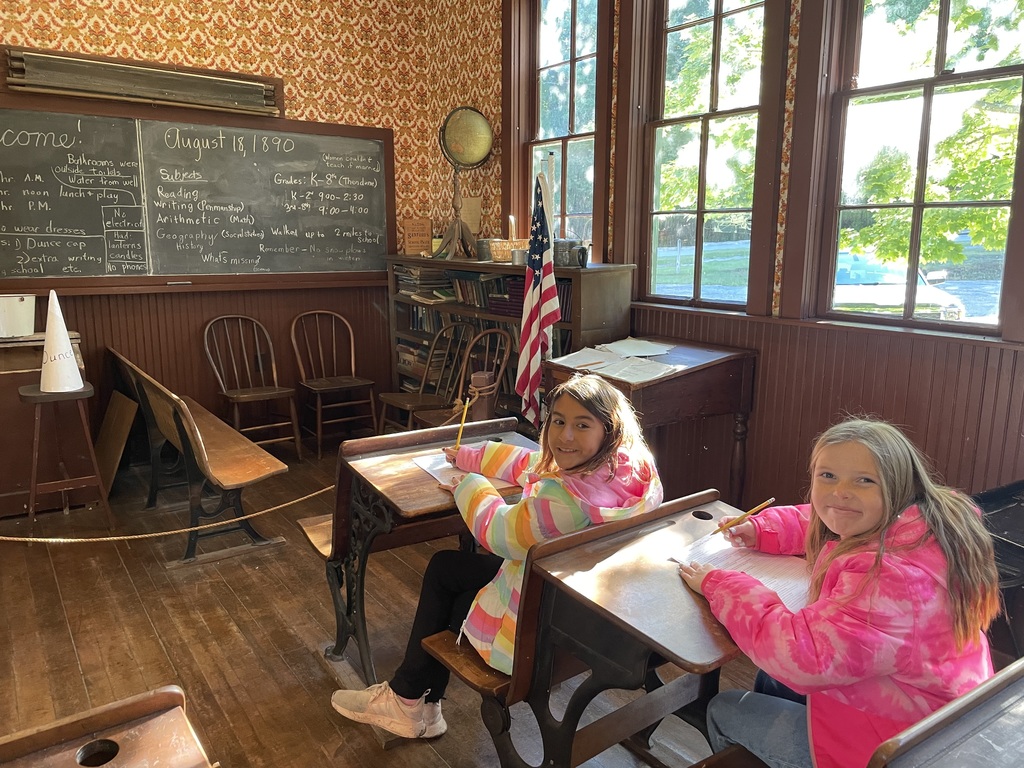 Calling all crafters! It's that time of year again - the annual Band Holiday Craft Fair will be Saturday, December 3, 2022, from 9:00am - 3:00pm at Pentwater Public School! The registration fee is $35 and you can rent tables for $5 per table. For more information and to register as a vendor, visit
https://tinyurl.com/pentwatercraftfair
. Registration is due November 20, 2022.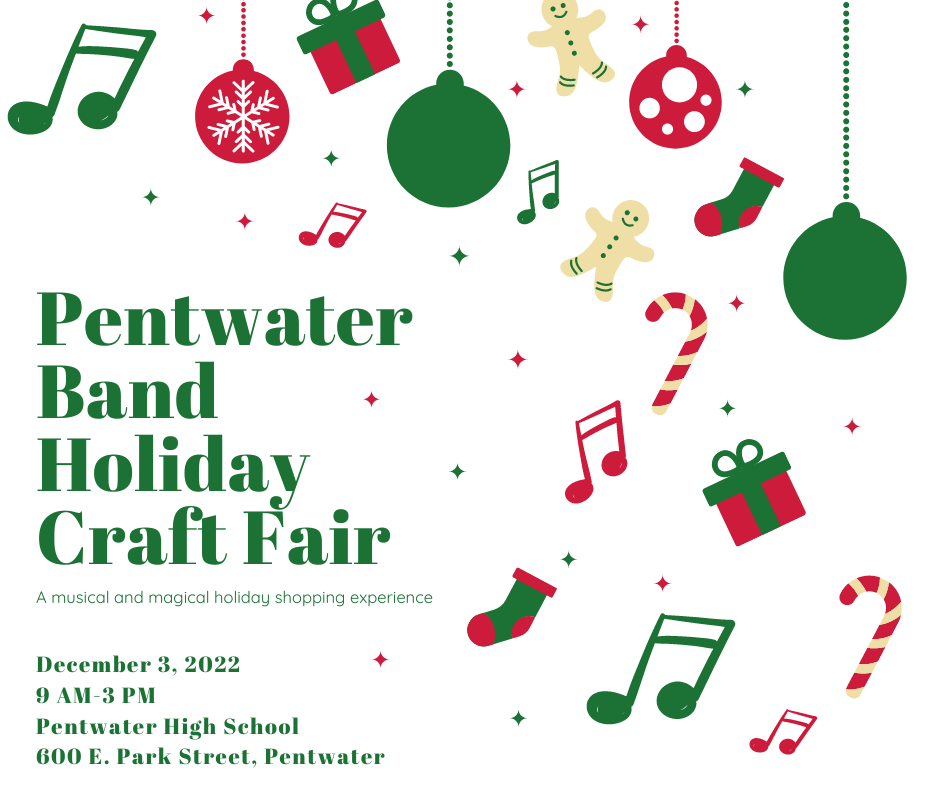 Part-Time Bus Driver Position!

Why a new track, continued....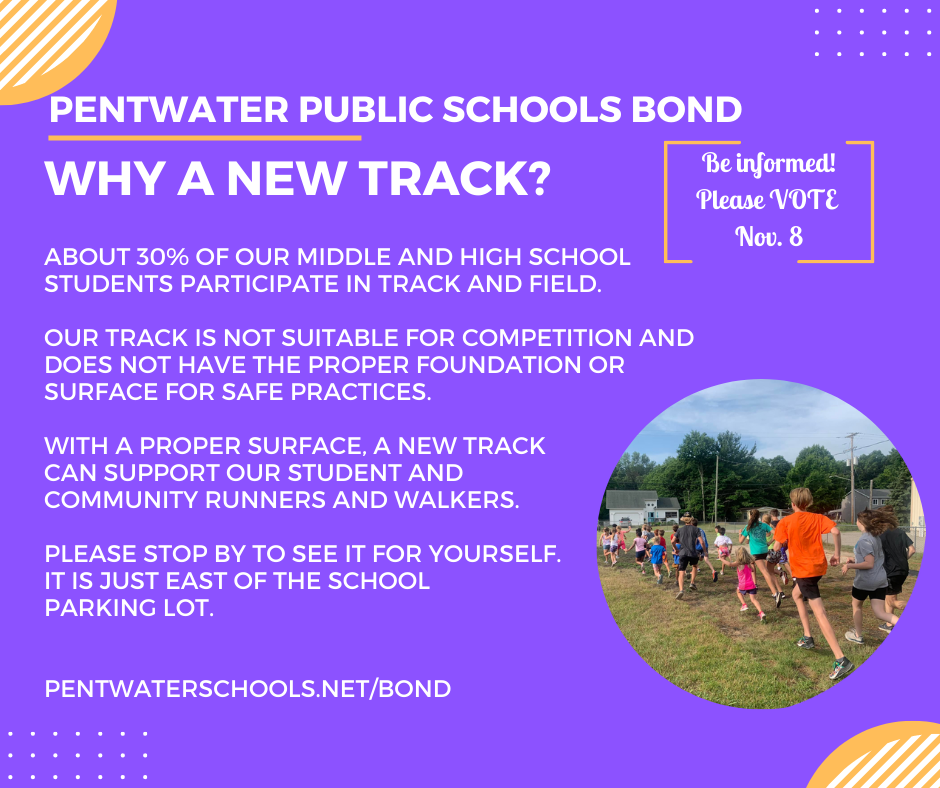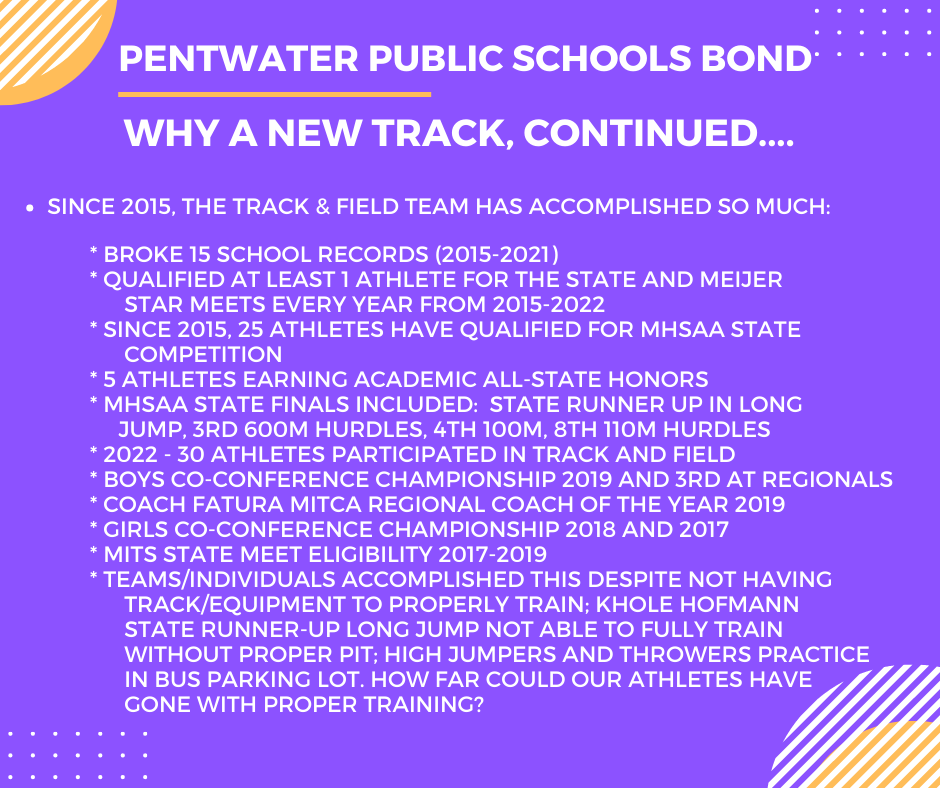 Our 6th-12th grade artists traveled to Grand Rapids to visit Art Prize!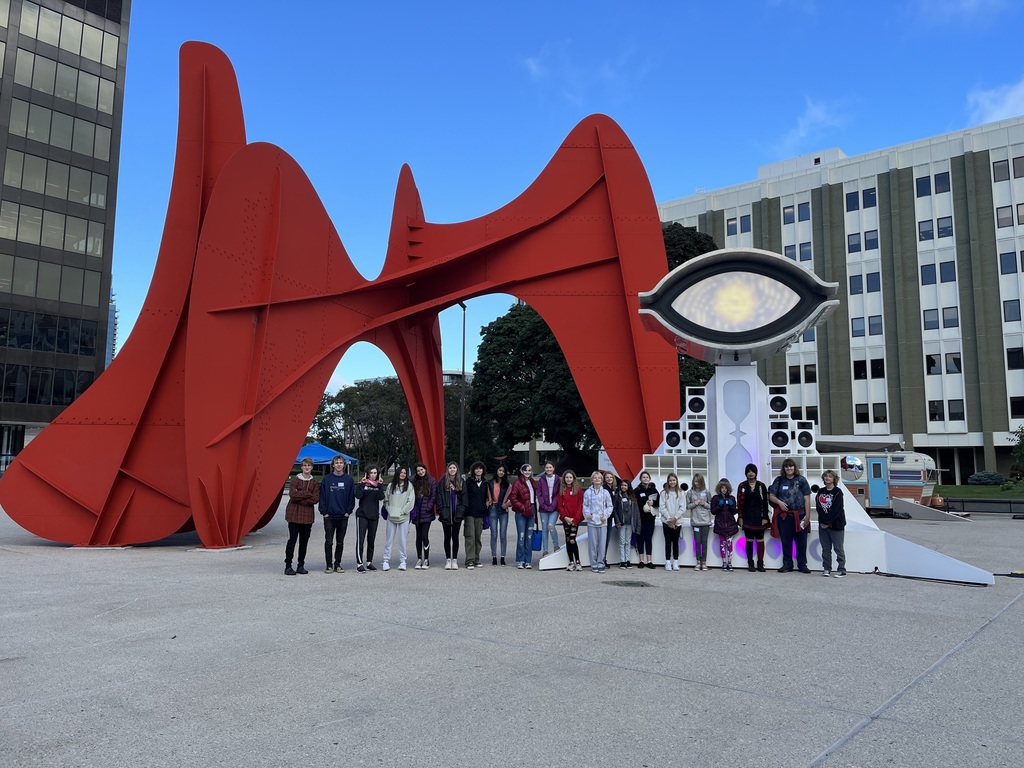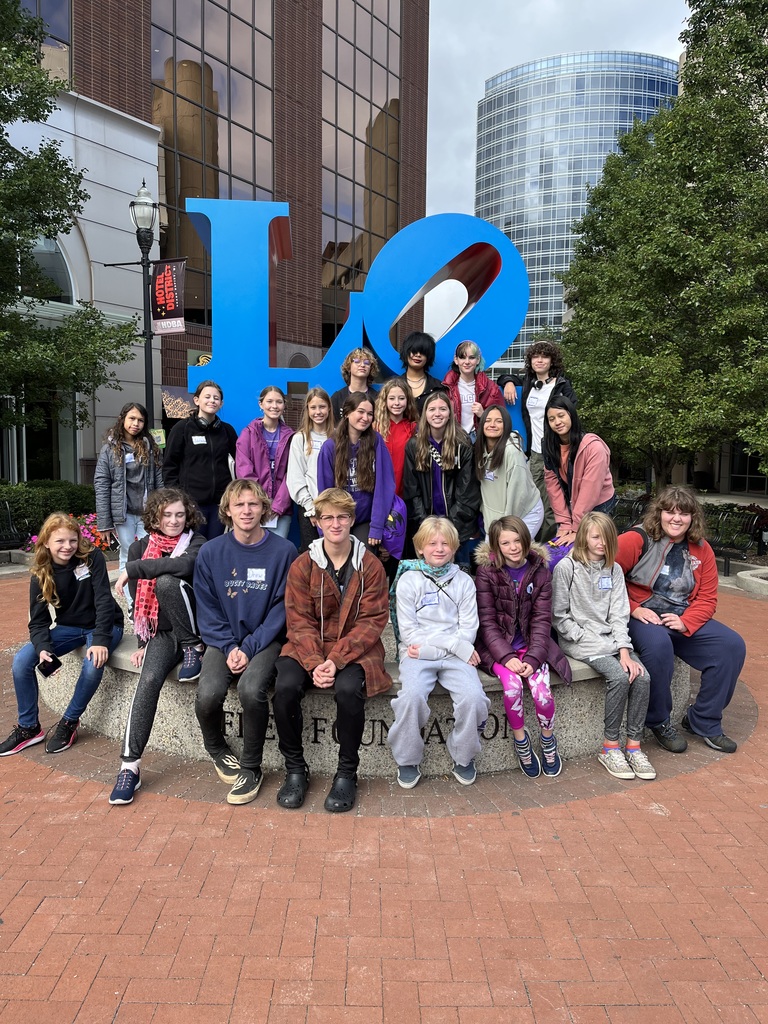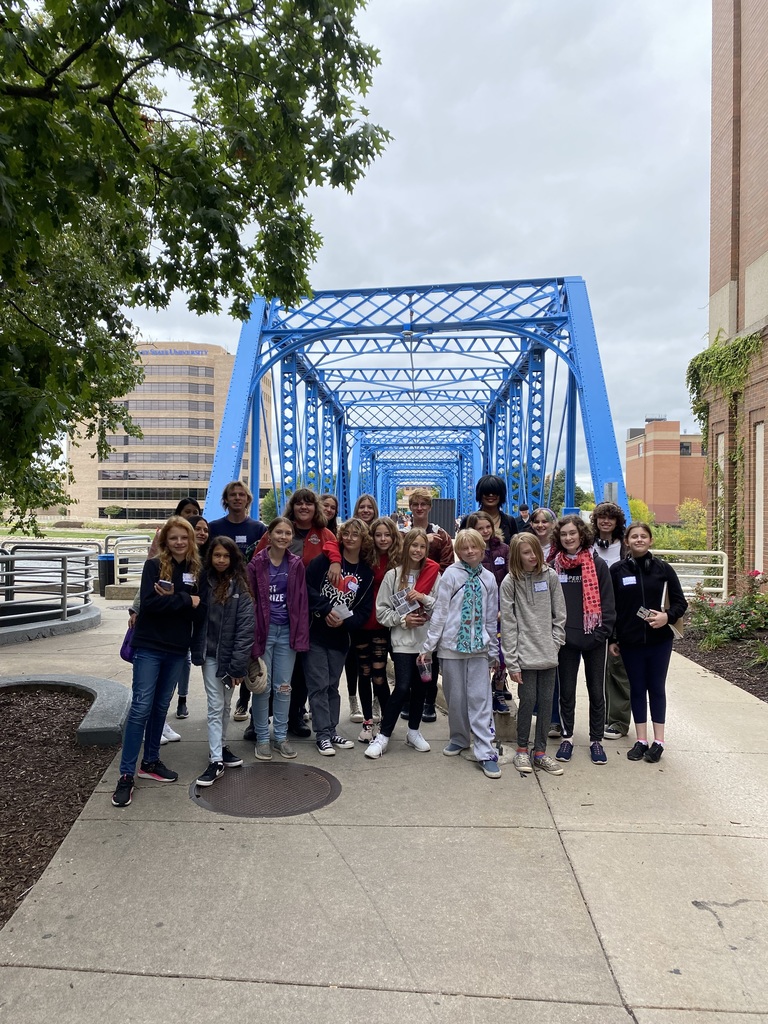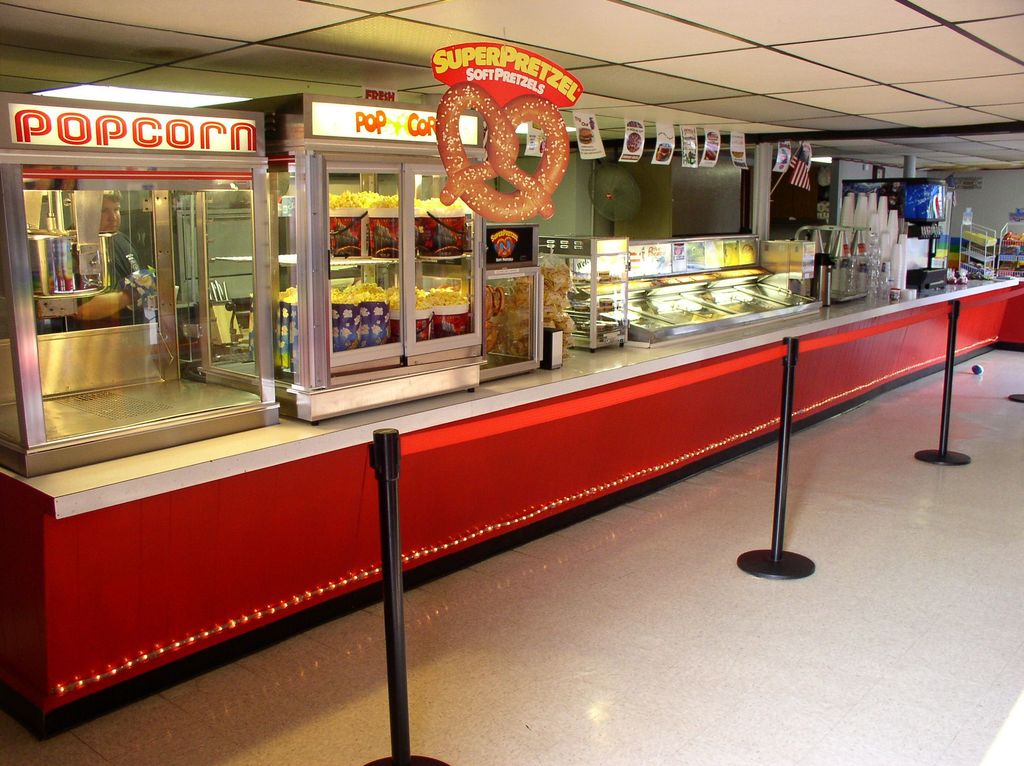 The National Honor Society will be hosting a blood drive on Friday, 9/30/22, from 10:30am-2:30pm at the school!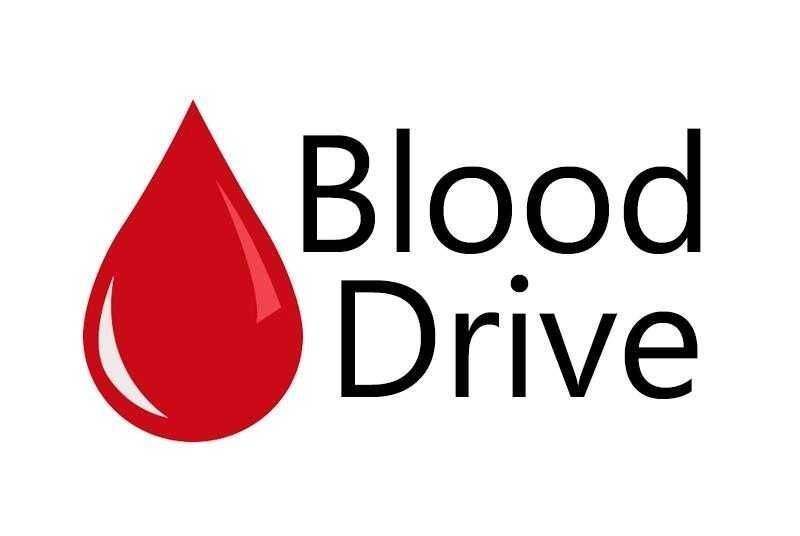 Pentwater Public Schools and Ms. Sisung received a grant from the Meemic Foundation to get 2 Sphero Bolts and entrance into the Sphero Bolt world competition. Coding Classes will be working on exploring these new devices.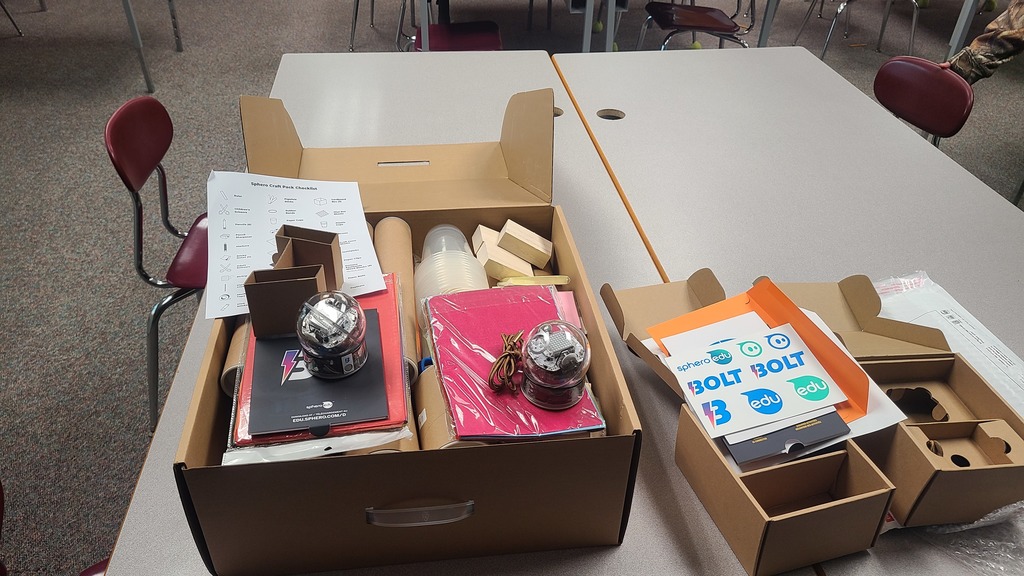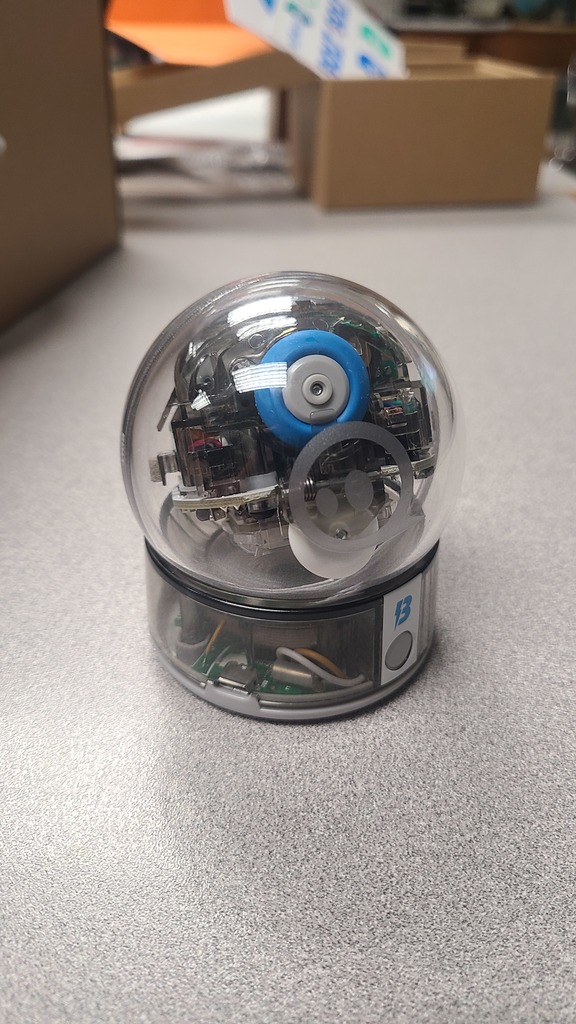 The Varsity soccer game against Big Rapids on Wednesday, September 28th has been canceled due to illness.

Why a gym?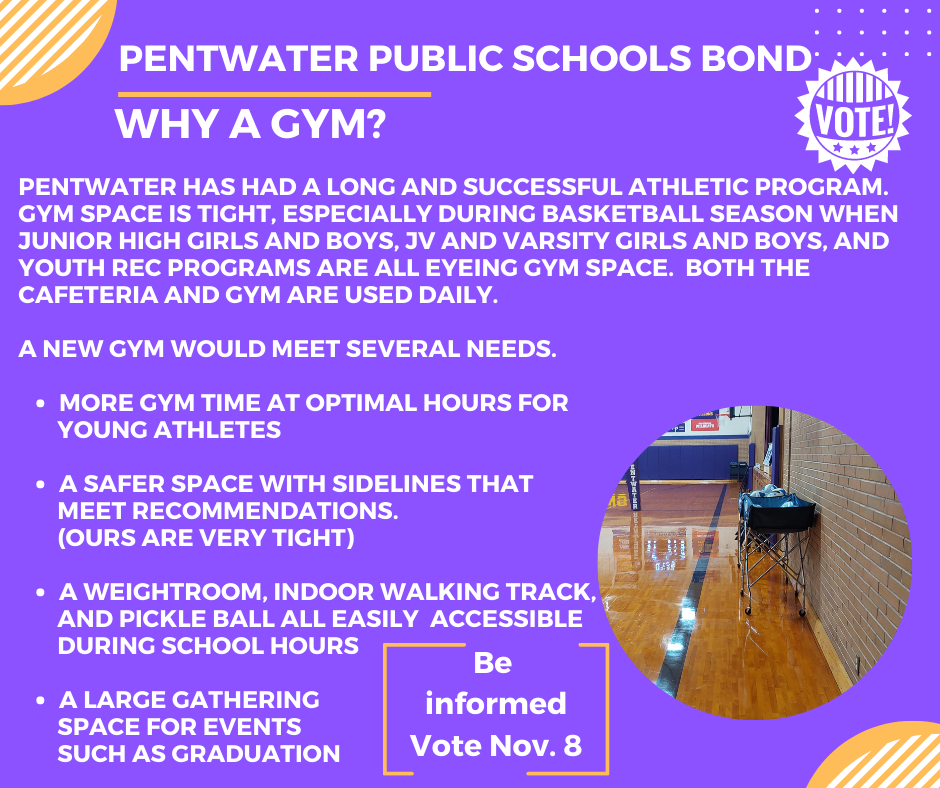 School finance is complicated! In 1994, voters approved Proposal A which outlines how we are taxed to fund schools. All tax payers pay 6 mills to the state to fund schools. Nonhomestead properties are assessed an additional 18 mills which stays local. If local districts don't collect those 18 mills, the state does not replace the revenue. Proposal A reduced the tax burden on both homestead and nonhomestead properties for school operations. Schools must ask voters for additional funds when large repairs, upgrades, or new buildings are needed. Our current proposals include 1) needed repairs// mechanical replacements and safety upgrades to our current building; 2) a new gym/multipurpose building to support student and community activities. Our current gym was designed to support elementary students. Please be informed and vote in the November 8 election.