Please share job posting information with interested individuals and join the Pentwater Public Schools' family!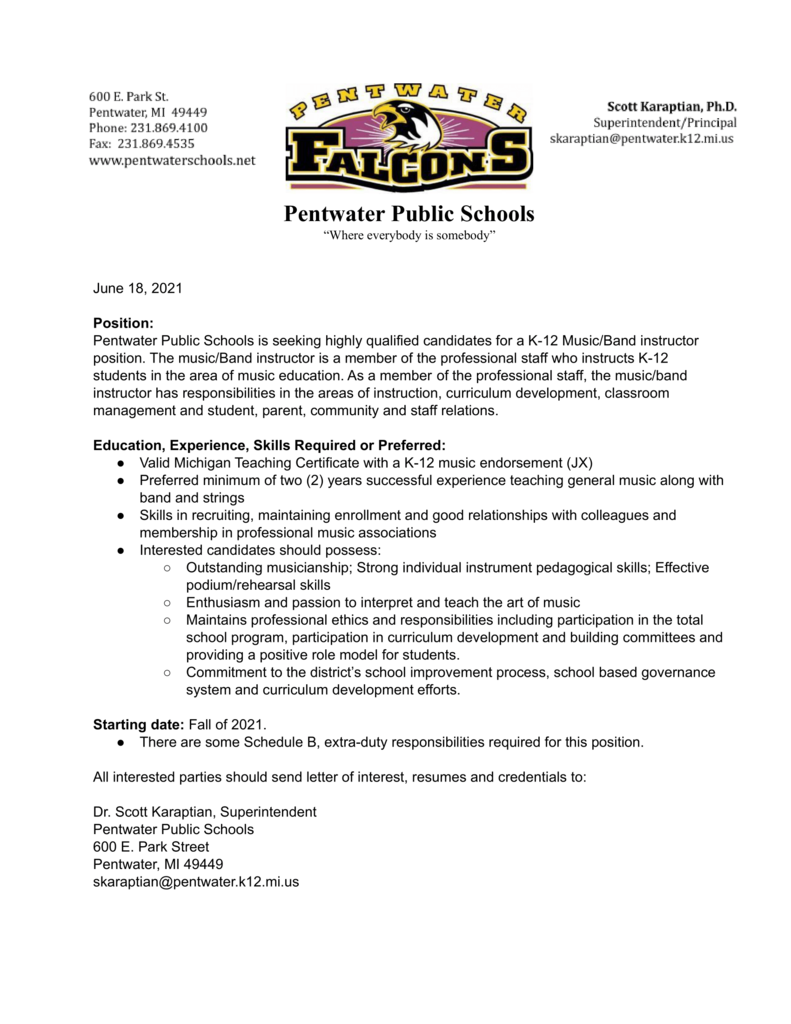 Attached is information relating to end of year Pandemic EBT programs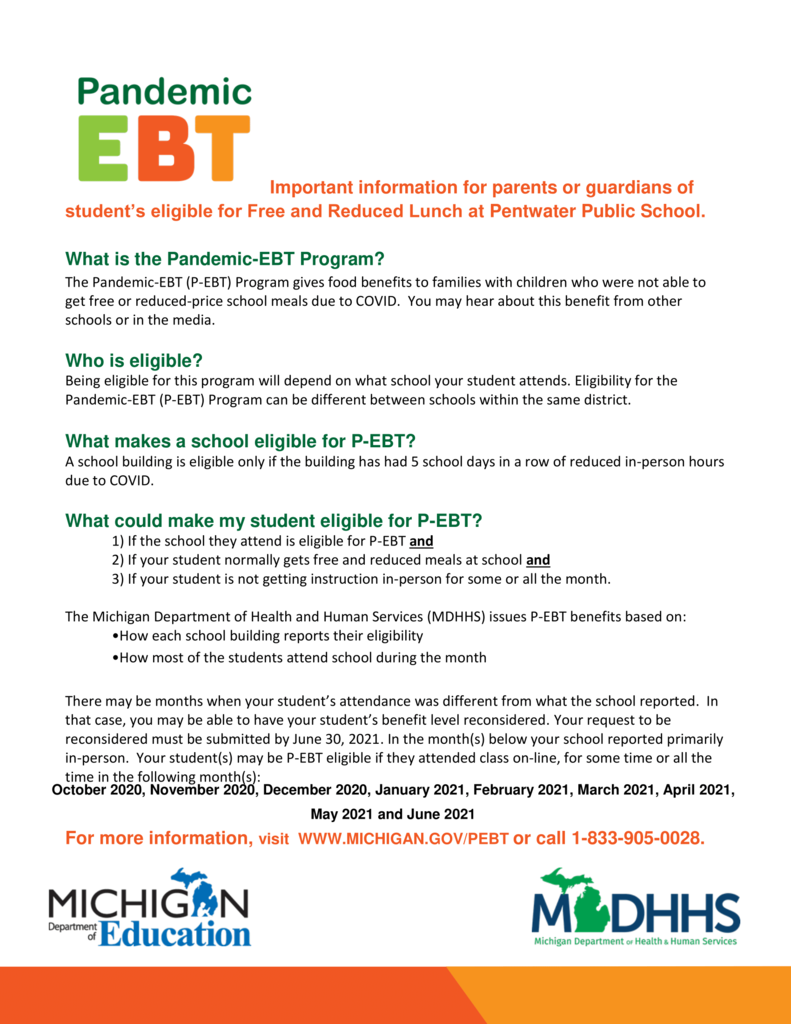 Pentwater Public Schools recognizes all of the many special men that support and encourage our Falcon students everyday!

Please see information relating to the Covid-19 vaccination clinic scheduled at Pentwater Public Schools on 6/30/2021!
Mrs. Voss hosted reading parties on the last day of school to celebrate her students' many achievements. She treated her third grade students to a guest author visit on Google Meet, from James Edward Burks, who lives in Florida. He read his newest book, "What's Your Superpower" and answered questions afterward. Mrs. Voss recorded the Meet and also shared it with her Kindergarten, first and second grade students. This was the perfect way to wrap up a successful year of reading.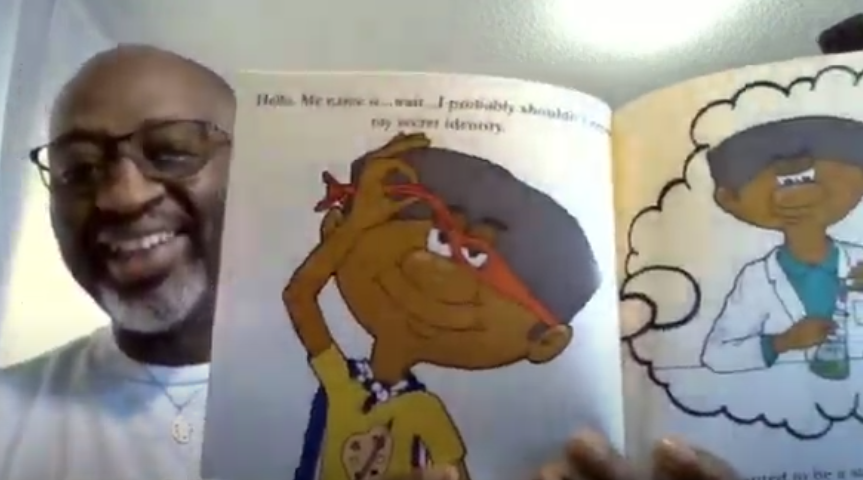 Your Pentwater Public Schools family wishes you all a safe and relaxing summer break and we thank you for your partnership in education, it's a great day to be a Falcon and we have much to be thankful for!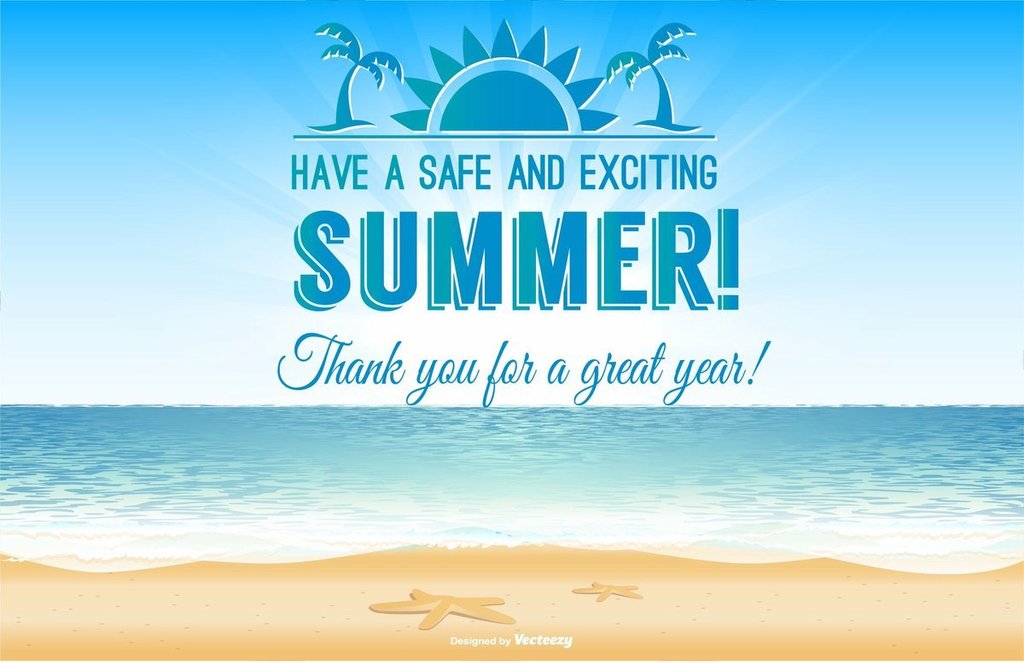 Summer camp opportunity for current 5th-8th grade students with science teacher, Erika Fatura!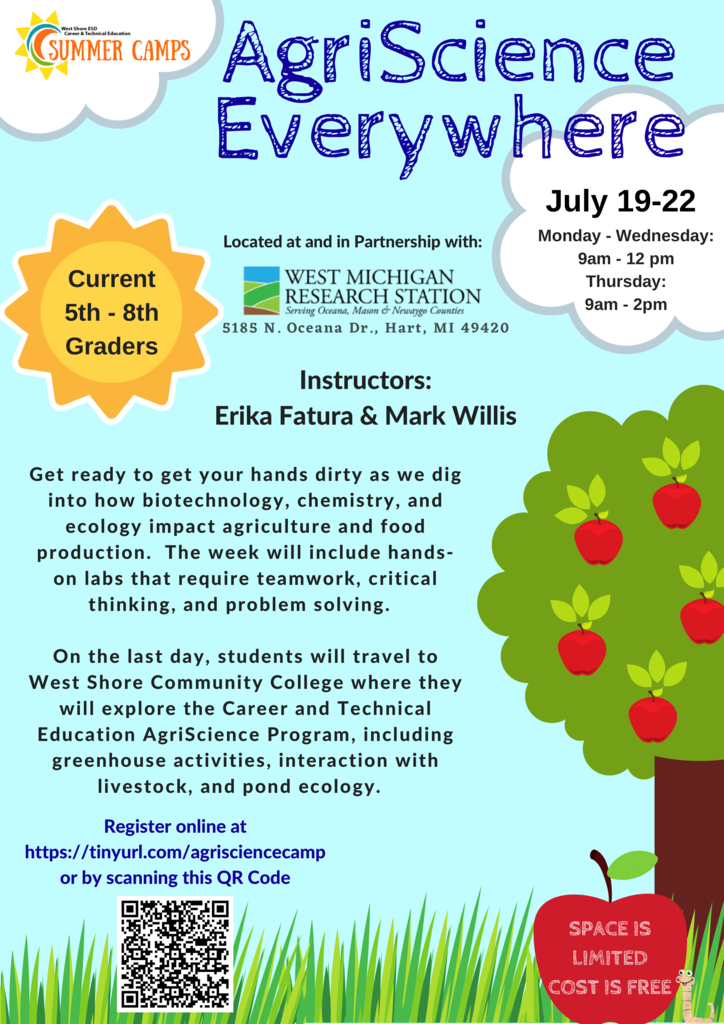 Mrs. Macher's 3rd grade class walked to Mears State Park on Monday. Park Ranger Chris Bush talked about Beach & Water Safety. They climbed Old Baldy and even witnessed a proposal (oops). Then they visited Cosmic Candy to learn about the business. It was lots of fun!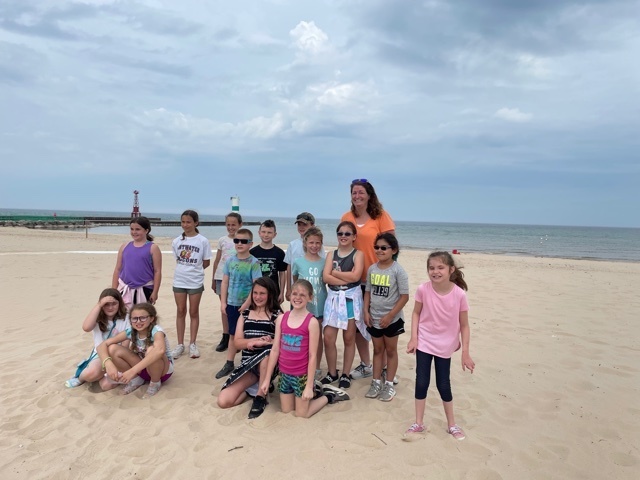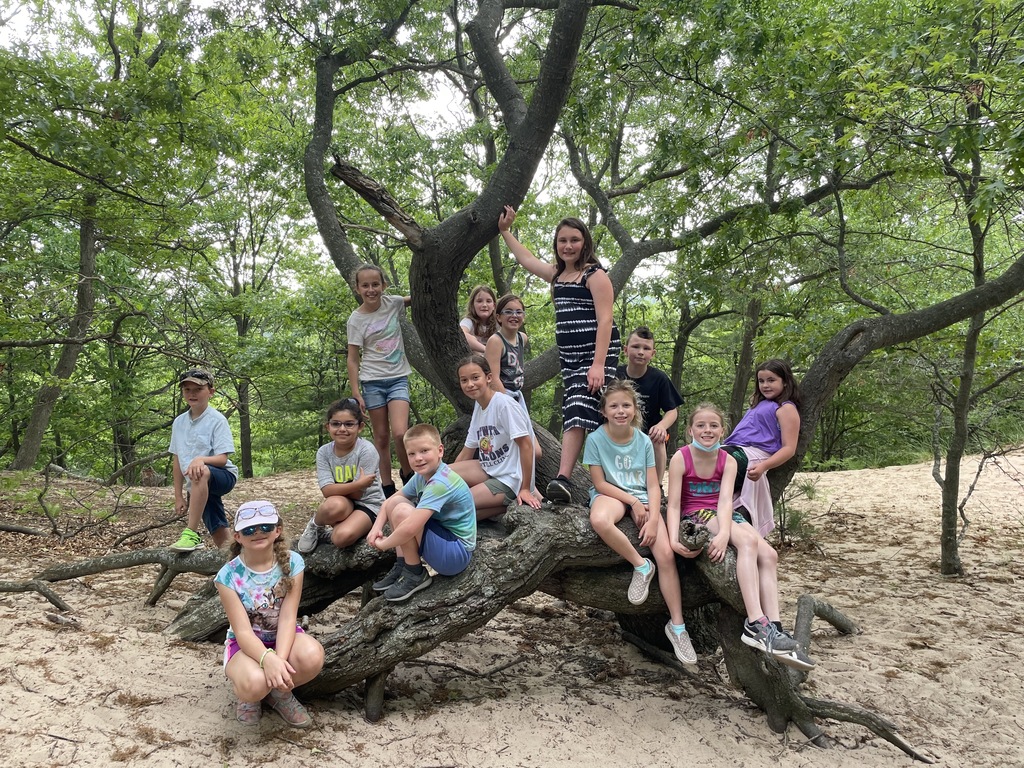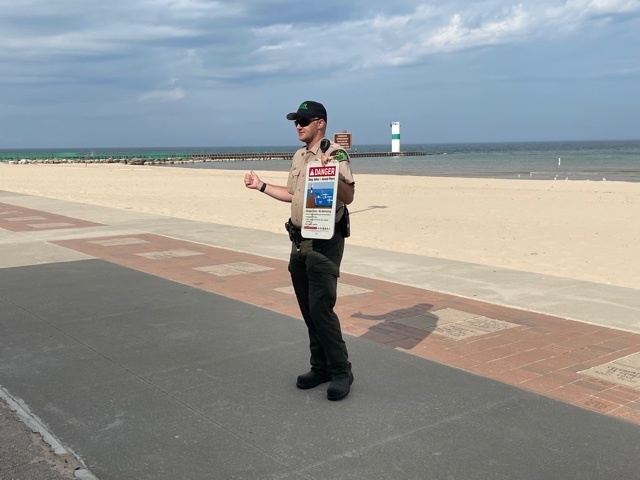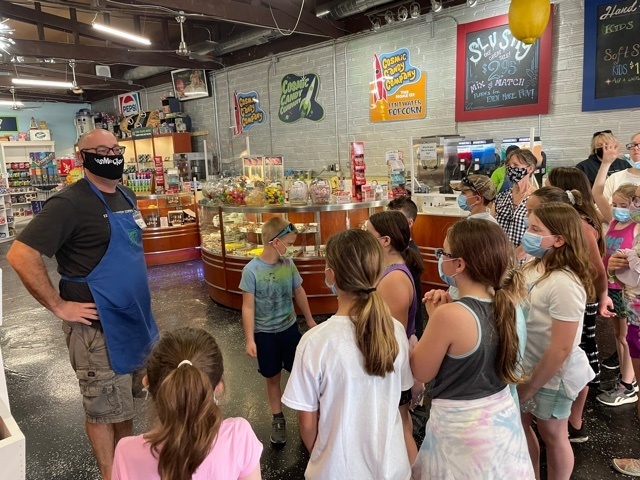 First grade walked to the new playground in town and enjoyed the morning on the new equipment!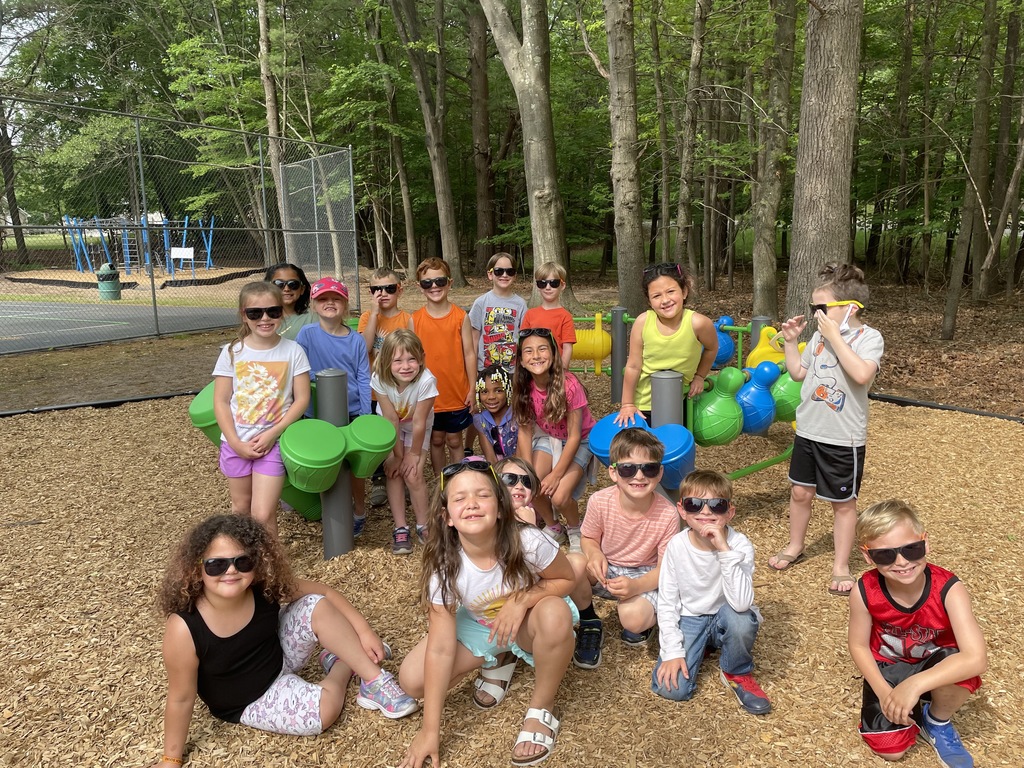 Lillian Bouye and Alayna Hammerle competed in District 9 Equestrian Team this weekend. They took Reserve Champions in their division and also won the Sportsmanship Award. Equestrian coaches are Tammy Hammerle and Veronica Lambert. We are incredibly proud of their accomplishment, way to go!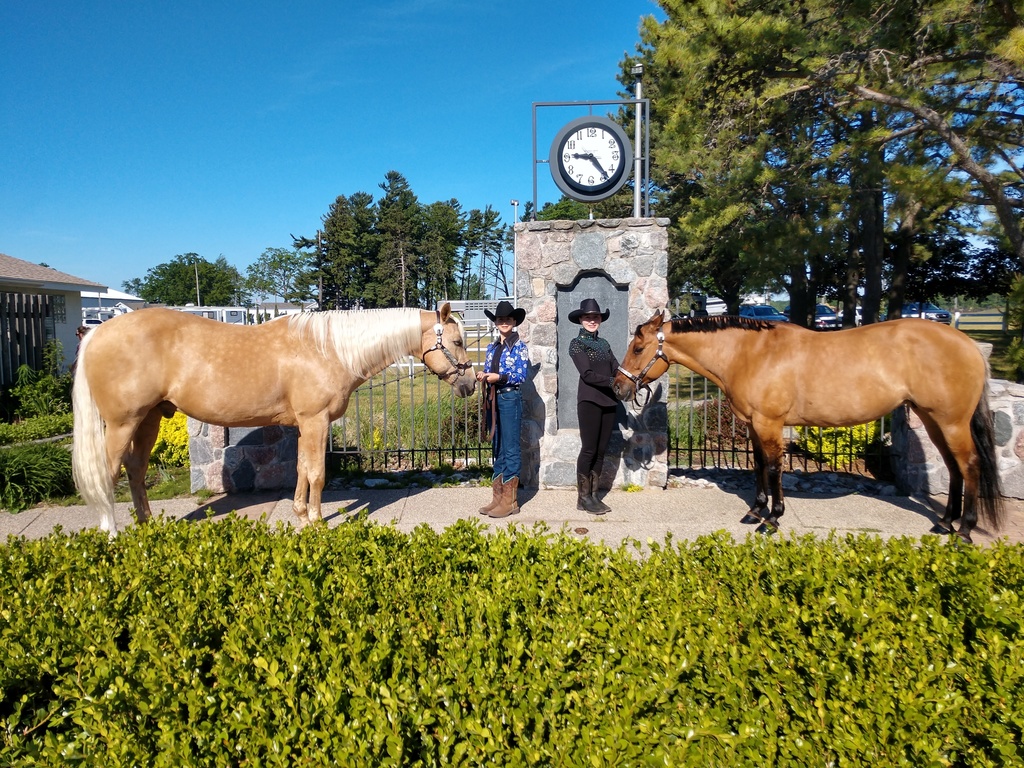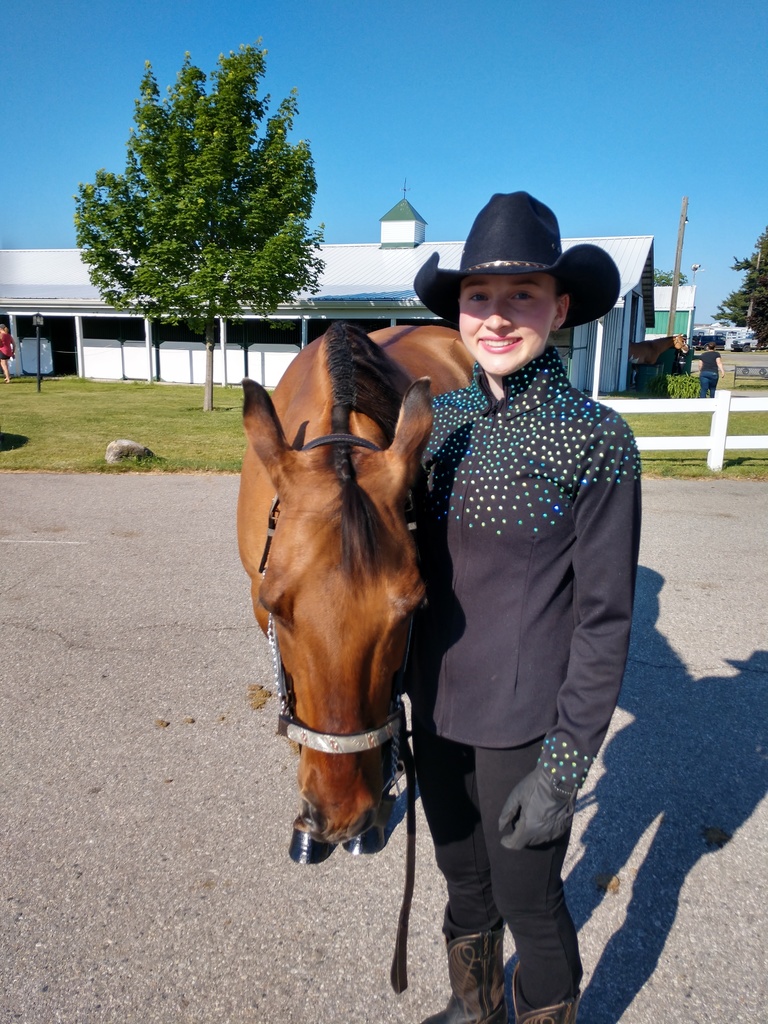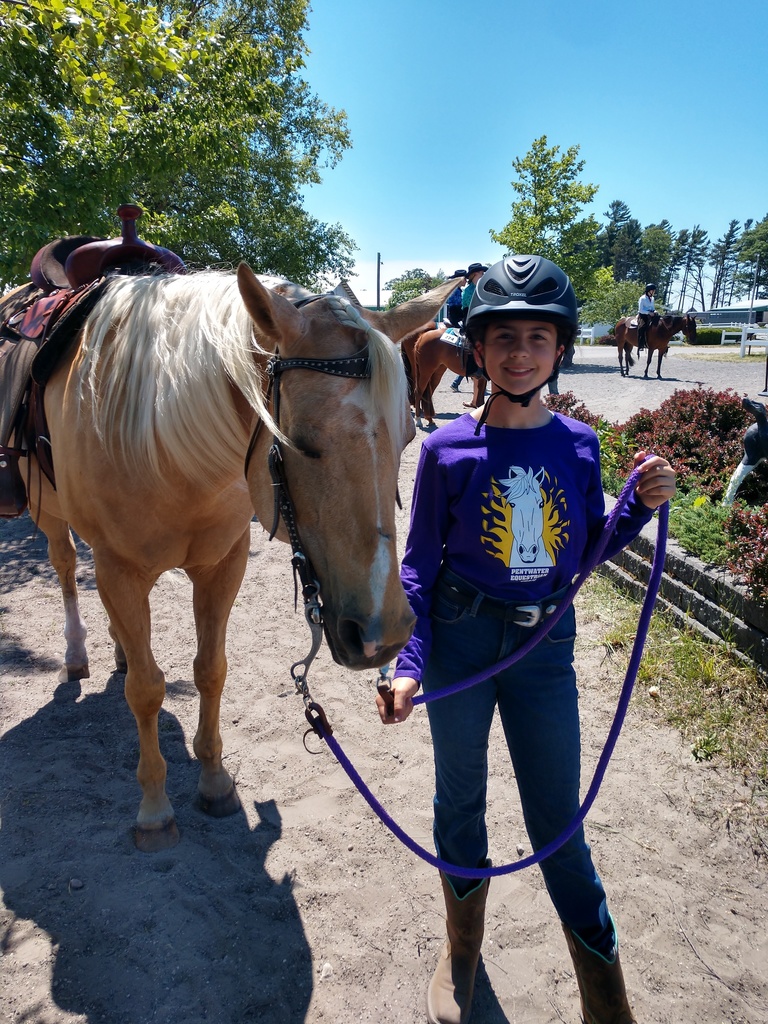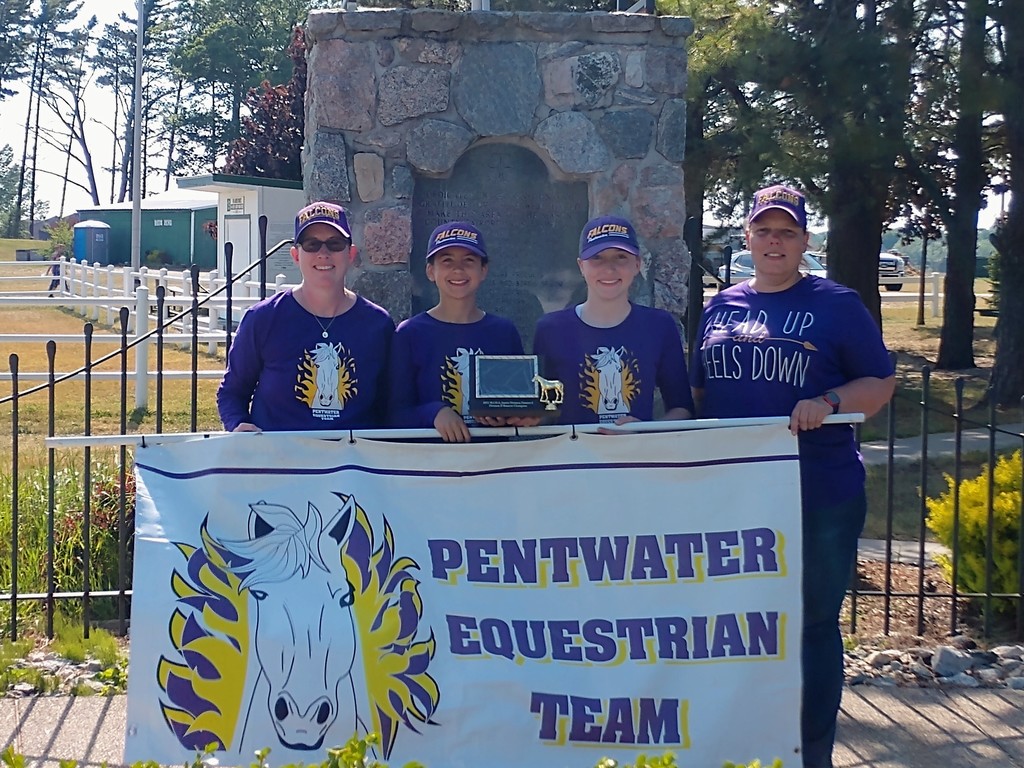 Dear Pentwater Community Fitness Club Members, We are happy to announce that the fitness room will be opening back up to its current members on Monday, June 21, 2021. Please contact Toni Glover for current membership and key fob status. I apologize for the long closure and I really appreciate all of your understanding and cooperation. We look forward to seeing all of you around the building again and we are happy to be able to provide this opportunity once again. See you in a couple of weeks, Dr. Scott Karaptian

Congratulations to our top athletic recipients for 2020/2021: David VerBerkmoes Mental Attitude Award - Campbell Miller; Mel Anderson Award for Most Improved Female Athlete - Mackenna Hasil; Most Outstanding Female Athlete - Mikaylyn Kenney; Harold Shaw Award for Most Improved Male Athlete - James Davis; Tom Sturr Memorial Track & Field Award - Khole Hofmann; and, Randy VanGills Award for Outstanding Male Athlete - Khole Hofmann! Well done, athletes!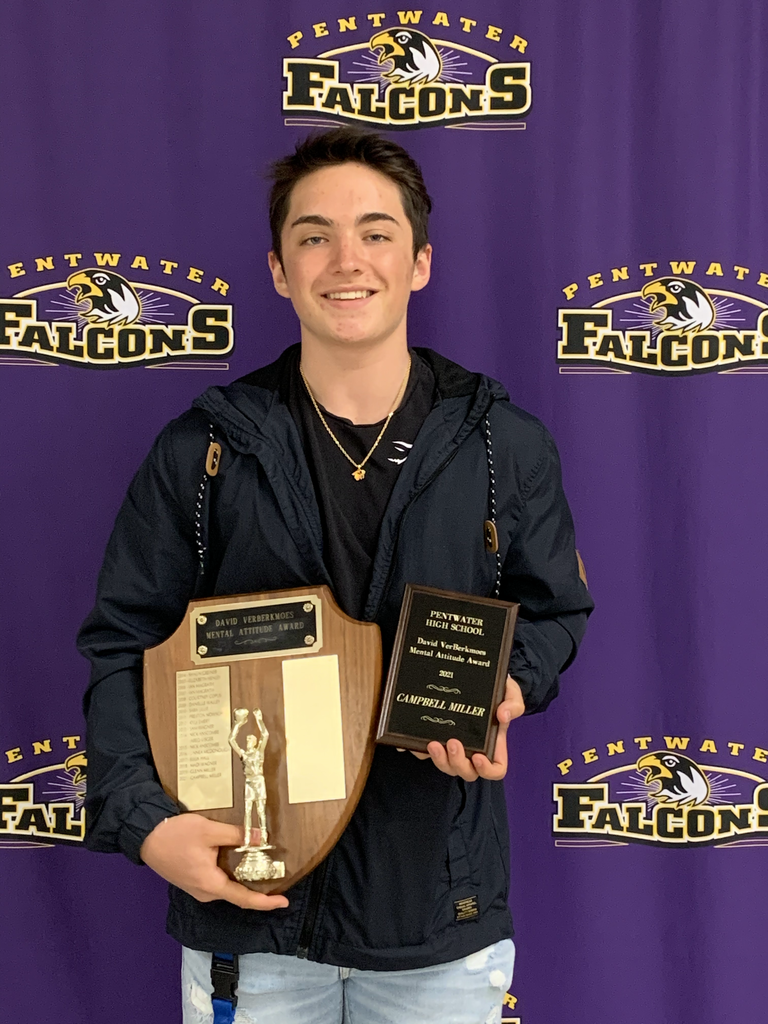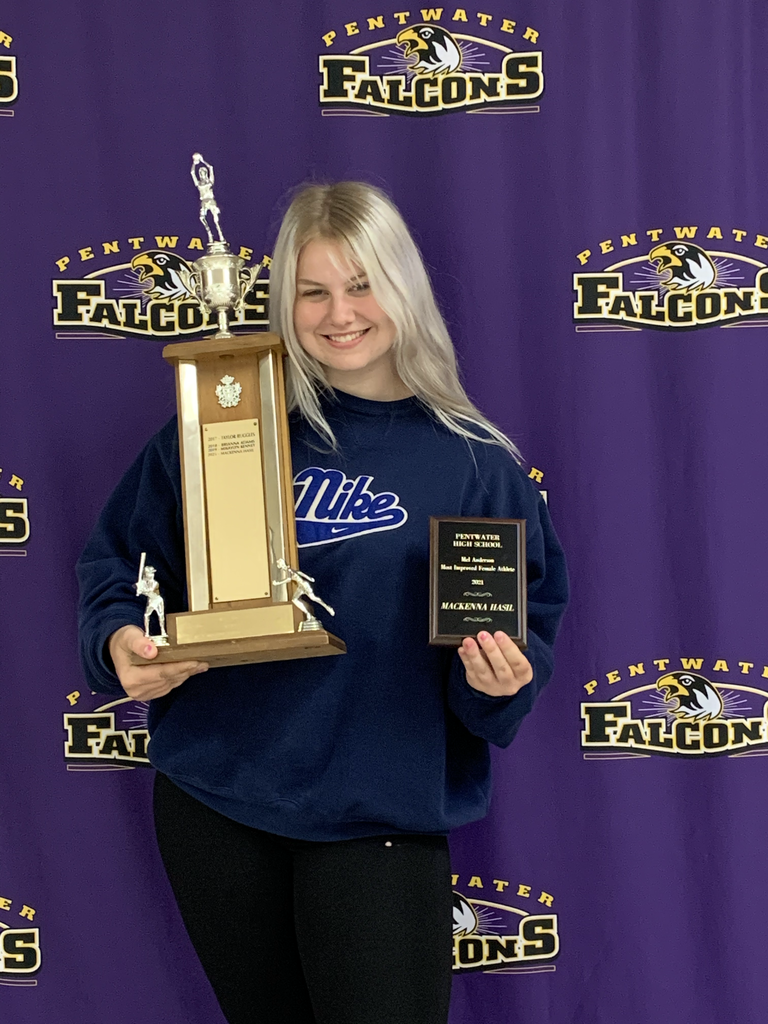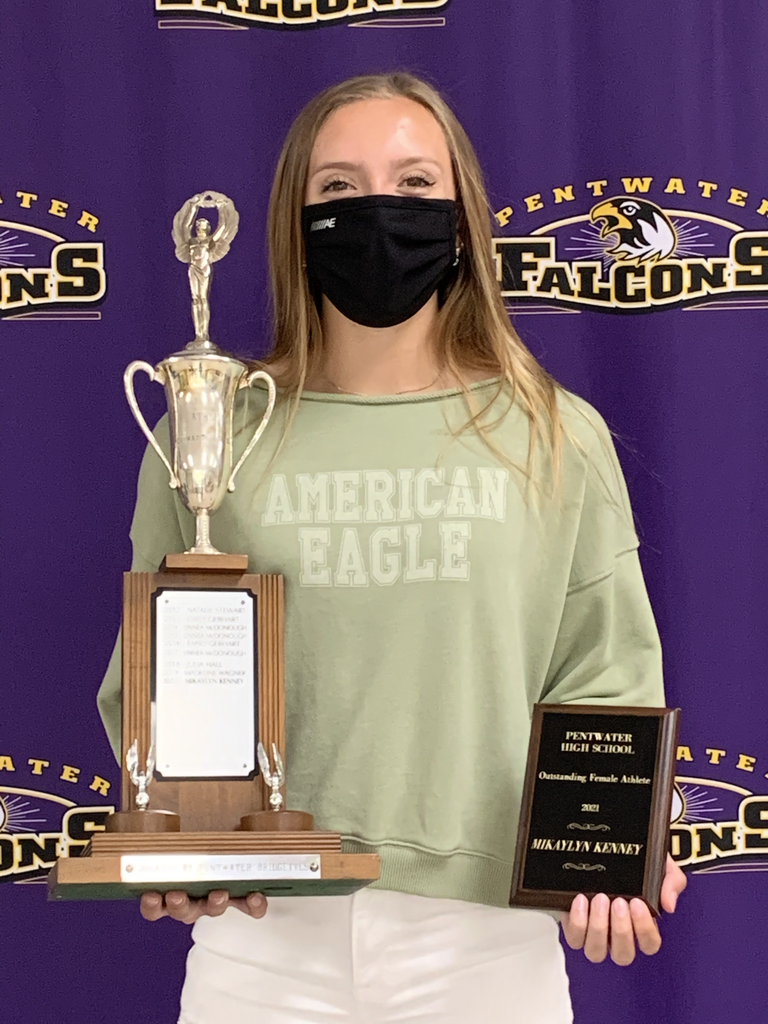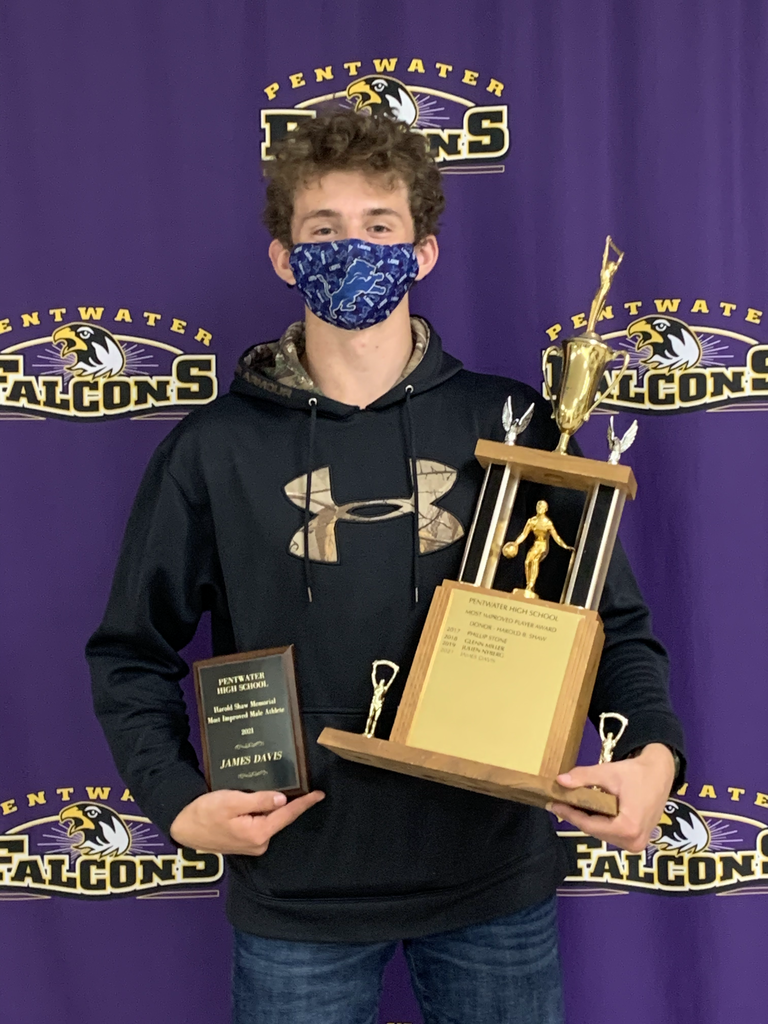 167 books were recycled to new owners today! Our final elementary Book Swap, of this school year, was loads of fun! Thank you to all who participated! It's so wonderful to hear children discussing books they have read and topics they enjoy. Please keep your children reading ALL summer long!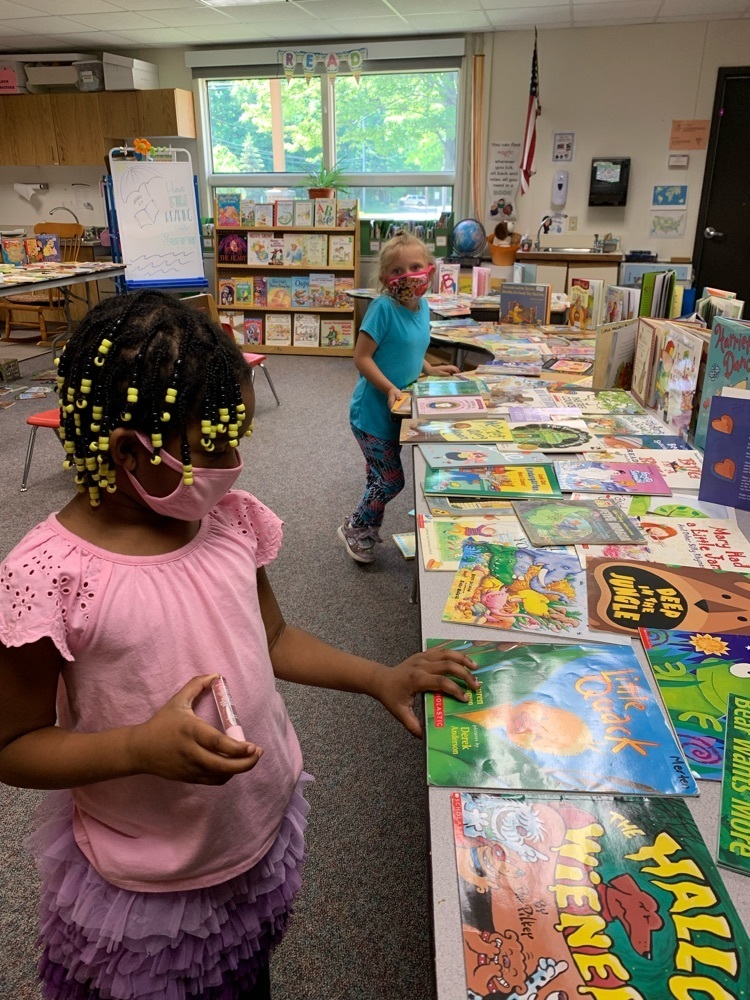 Attached is information on a youth tennis clinic to be held this summer!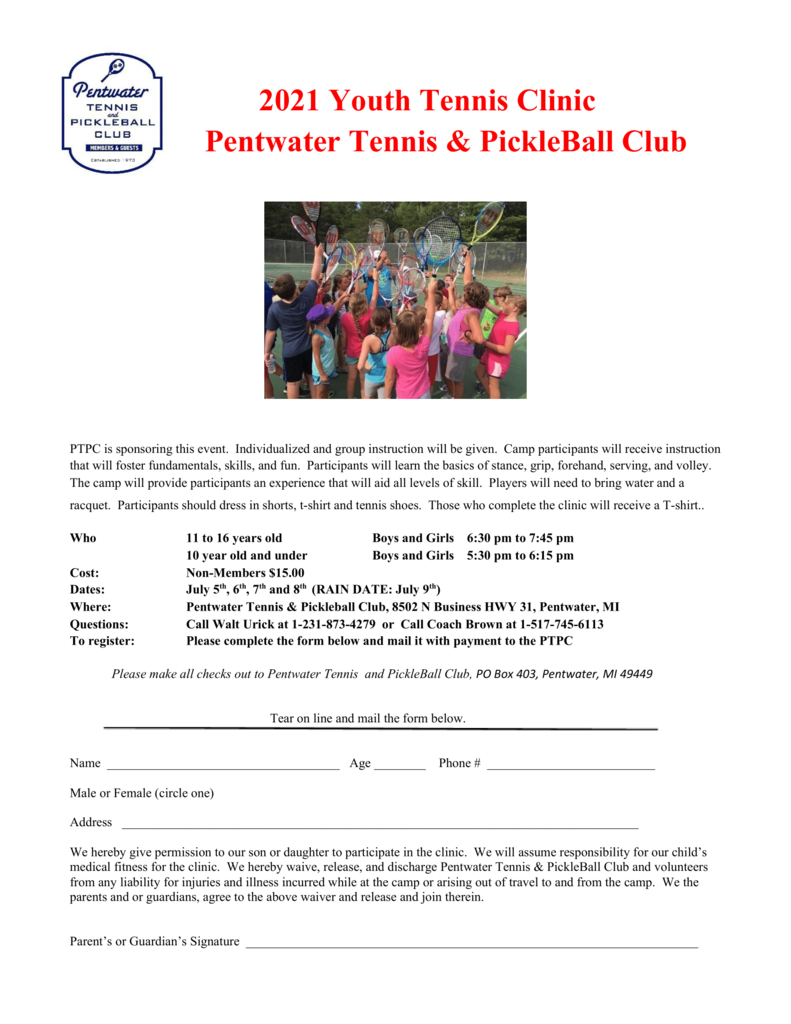 REMINDER: The health department is having a Covid-19 vaccine clinic offering Pfizer (Ages 12+), Moderna (Age 18+) and Johnson & Johnson (Age 18+) - in the school cafeteria Wednesday, 6/2, from 12pm-5pm. Vaccine is free and bring driver's license and insurance card if you have it. Open for students, families, and community members.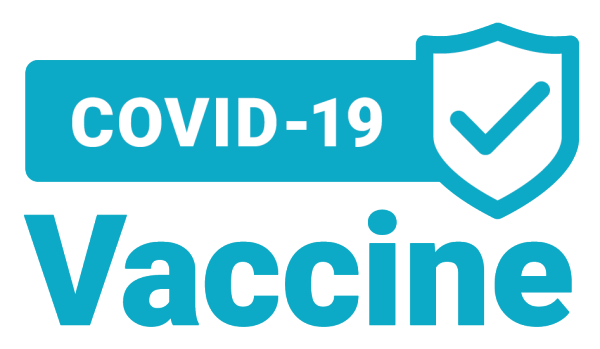 Please share the attached job posting with any interested individuals, Pentwater Schools is looking for a highly qualified, energetic and motivated teacher who is excited to teach math and science in a small tourist based village on the beautiful northwest shore coast of Lake Michigan.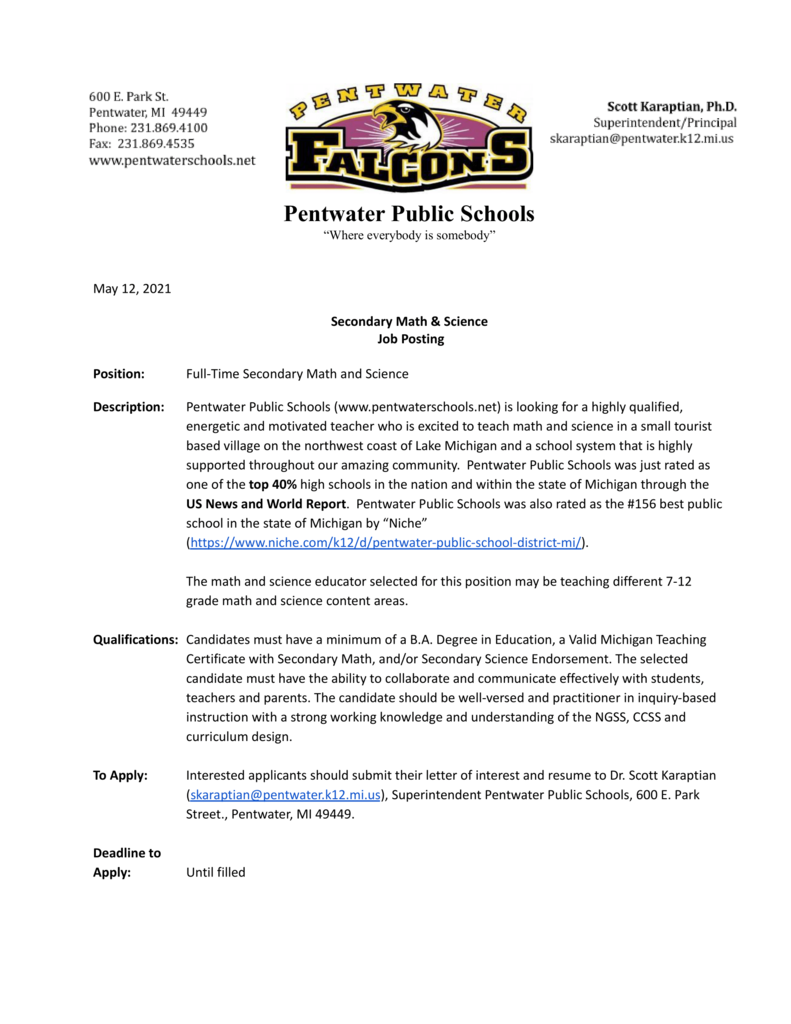 Recently 3rd grade and 7th grade artists exchanged artwork that they made for each other based on drawings they collaborated on!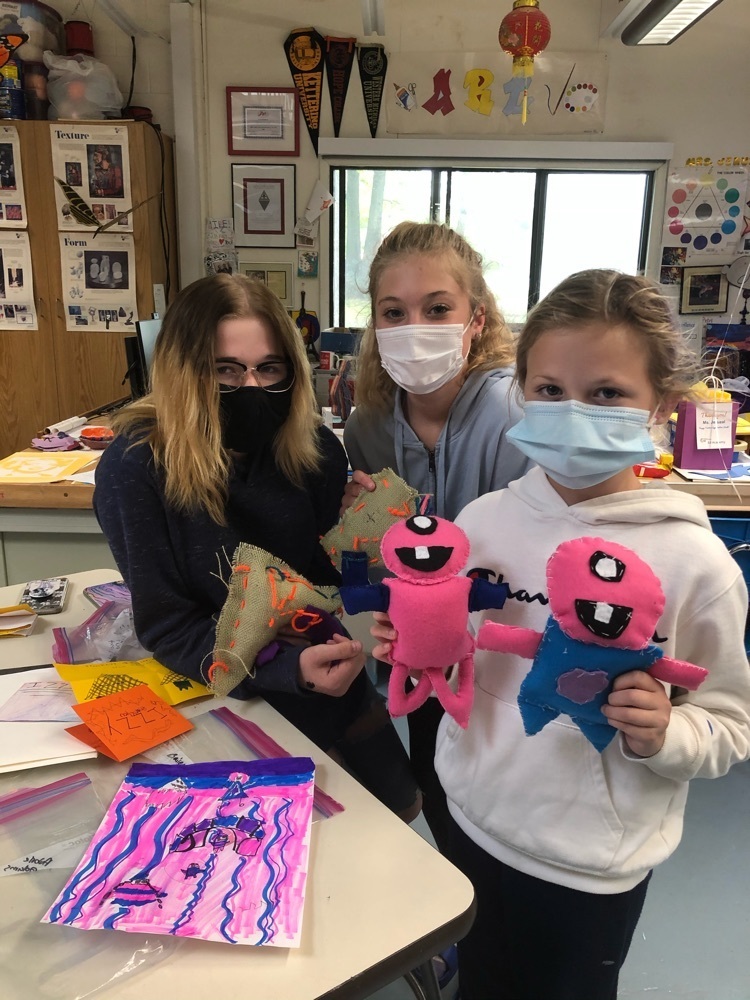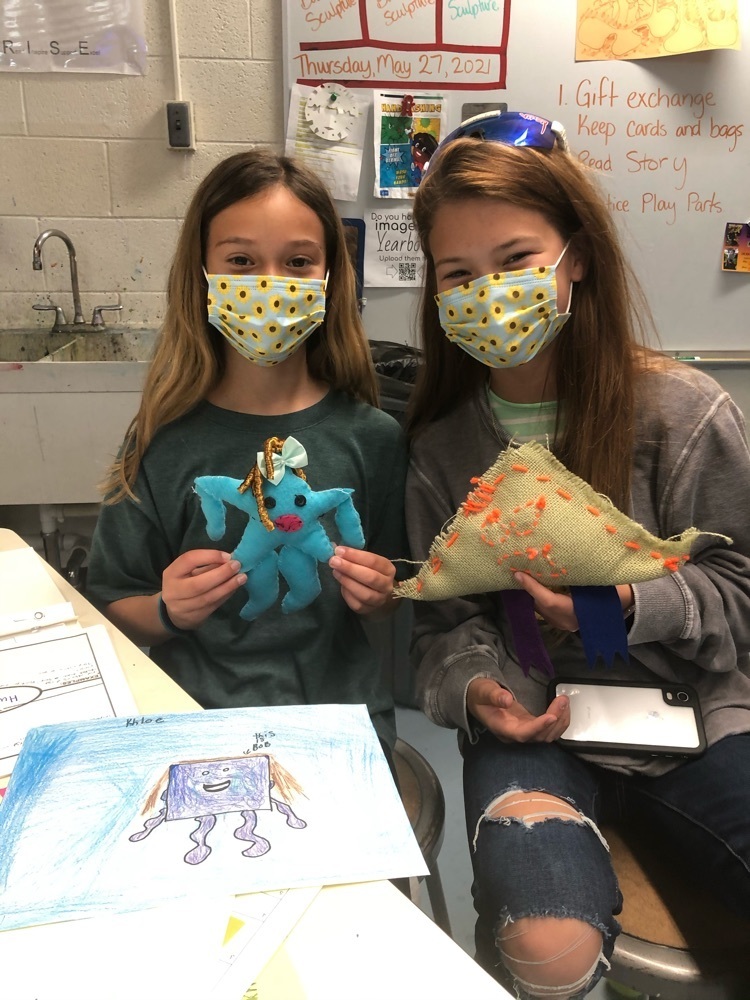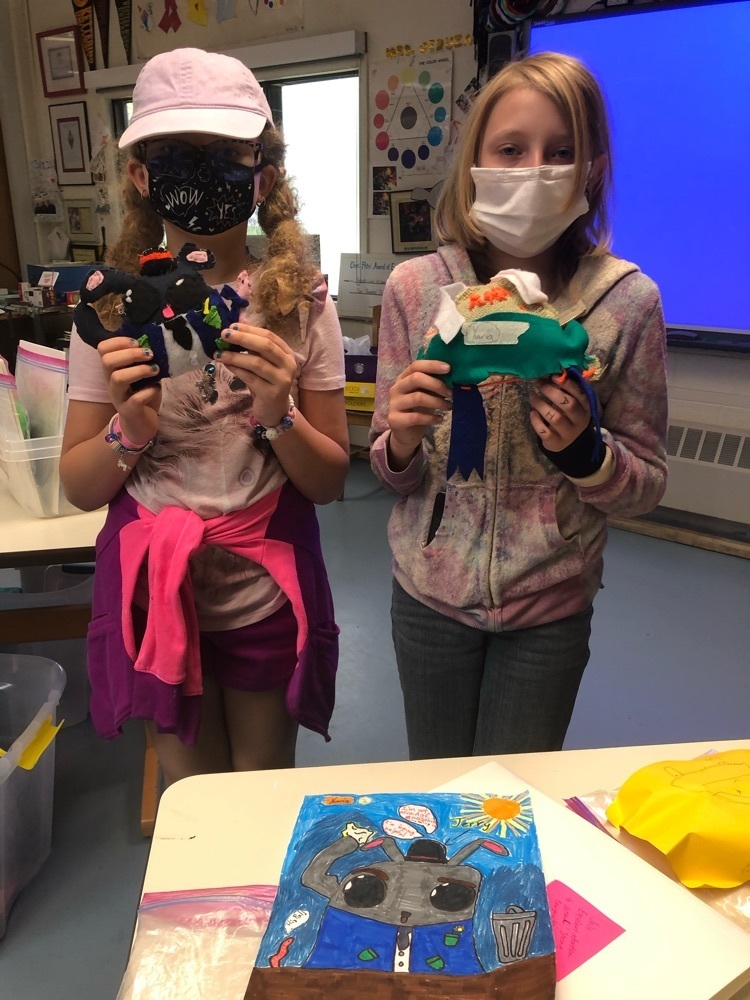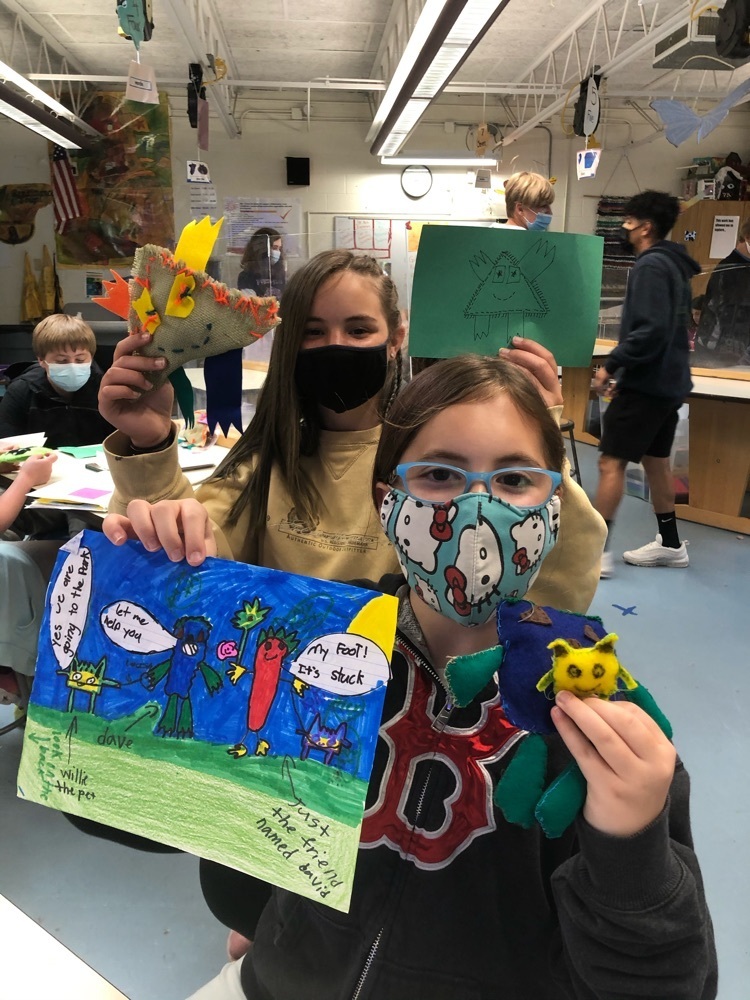 Pentwater Public Schools honors those men and women military personnel who have died in the fight for the freedoms that we enjoy, we thank them for their sacrifice!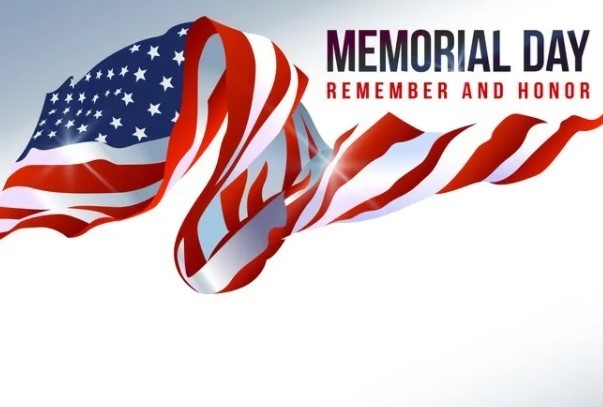 Please see the attached job posting for our varsity volleyball coaching position!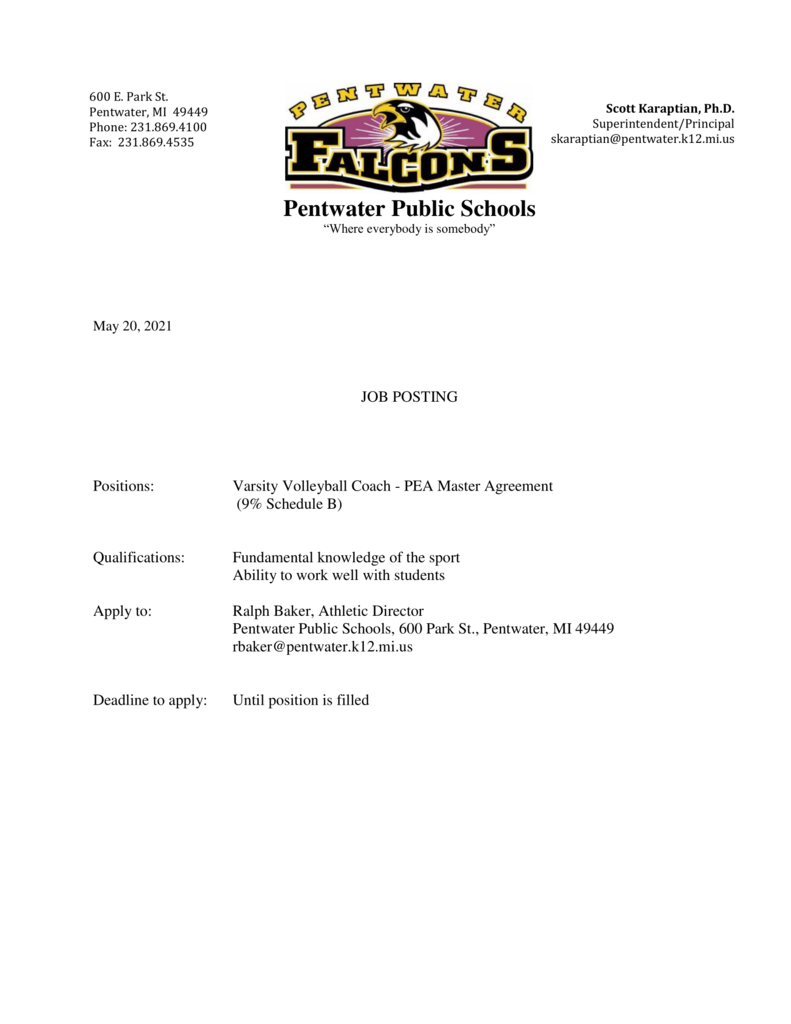 Recently after taking an end of the year assessment, a 3rd grader mentioned to the class that she memorized a clay recipe from reading about it from the test. So what does the whole class do after the testing is complete? Why make clay of course ~ using the recipe & math!