There will be a Flu and COVID-19 vaccine clinic on Friday, January 27th from 9am-4pm at the District Health Department #10. DHD#10 is located at 3986 N. Oceana Drive, Hart, MI.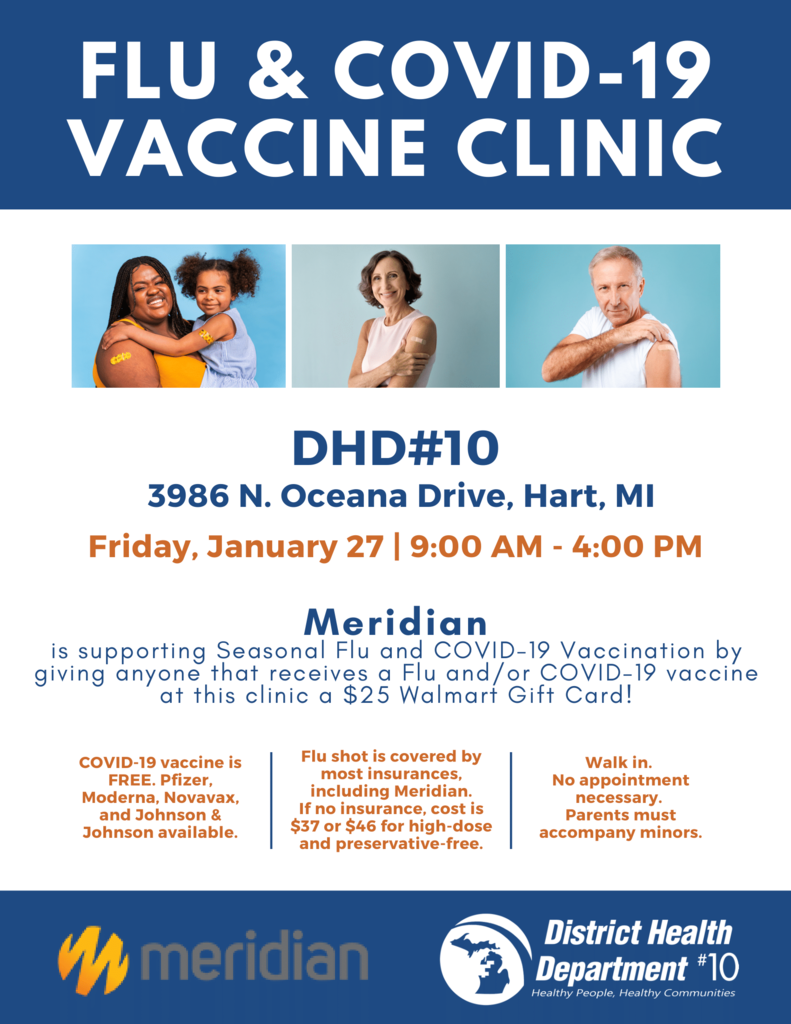 Congratulations to our students and staff for building the positive relationships and community that showcases all of their hard work!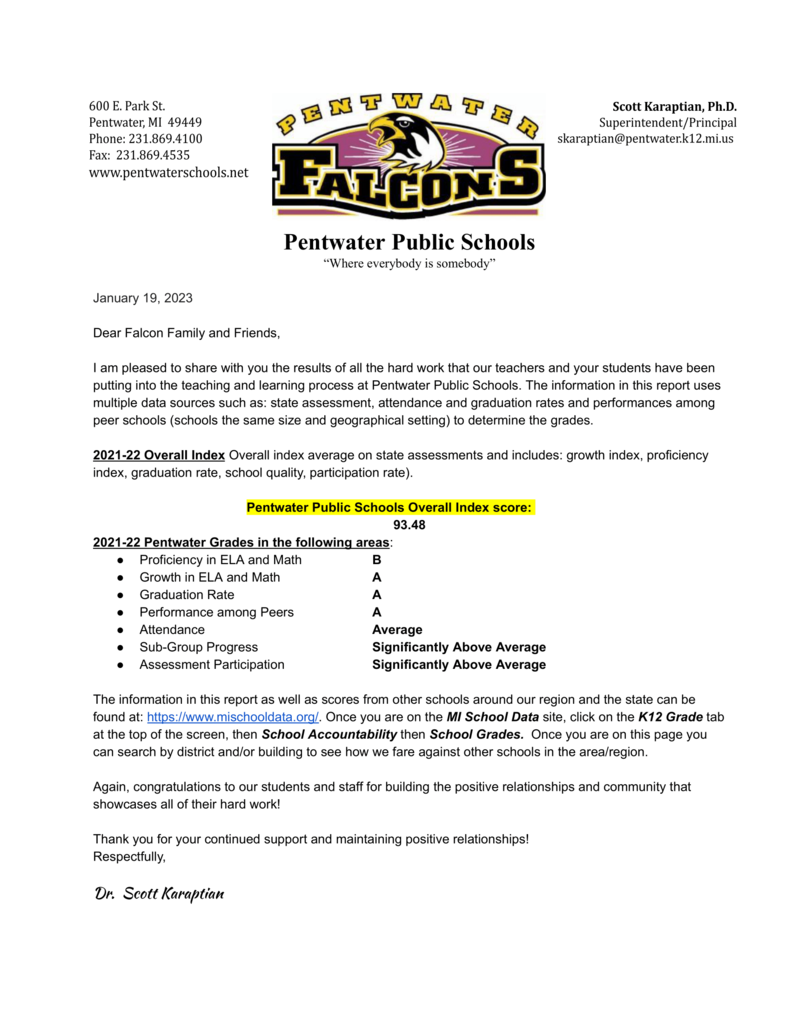 Greetings! I wanted to let you know that Pentwater Public Schools has been awarded a School Resource Officer (SRO) grant! There are still details that Chief Hartrum and I have to work out, but we are planning on having a resource officer in the building by next fall! When schools and law enforcement agencies work together, it increases the ability of law enforcement agencies, schools, and community groups to work together in developing innovative, systemic, long-term approaches to reducing and preventing different kinds of crime in and around their schools and preventing unnecessary law enforcement involvement in non-criminal student misbehavior. By implementing strategies such as providing an SRO, we are able to: focus on targeted crimes, thereby improving the quality of life for those affected (students, teachers, school personnel, and parents), promoting a safer environment that is conducive for learning, and decreasing the fear of crime and violence among students, school employees, and the surrounding community Other schools in our area who also received the grant were Shelby, Hart, MCE, Ludington Elementary and WSESD. This is great news for our area schools! Scott Karaptian, Ph.D. Superintendent/Principal

Congratulations!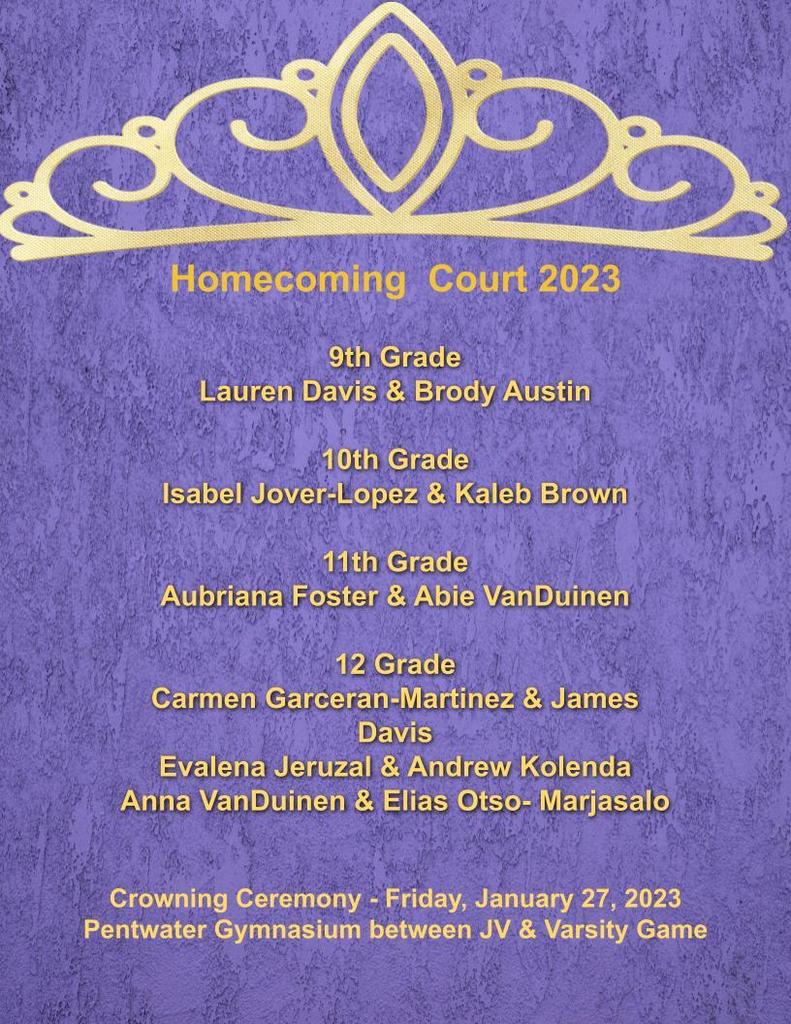 Homecoming 2022/2023 Dress Up Days!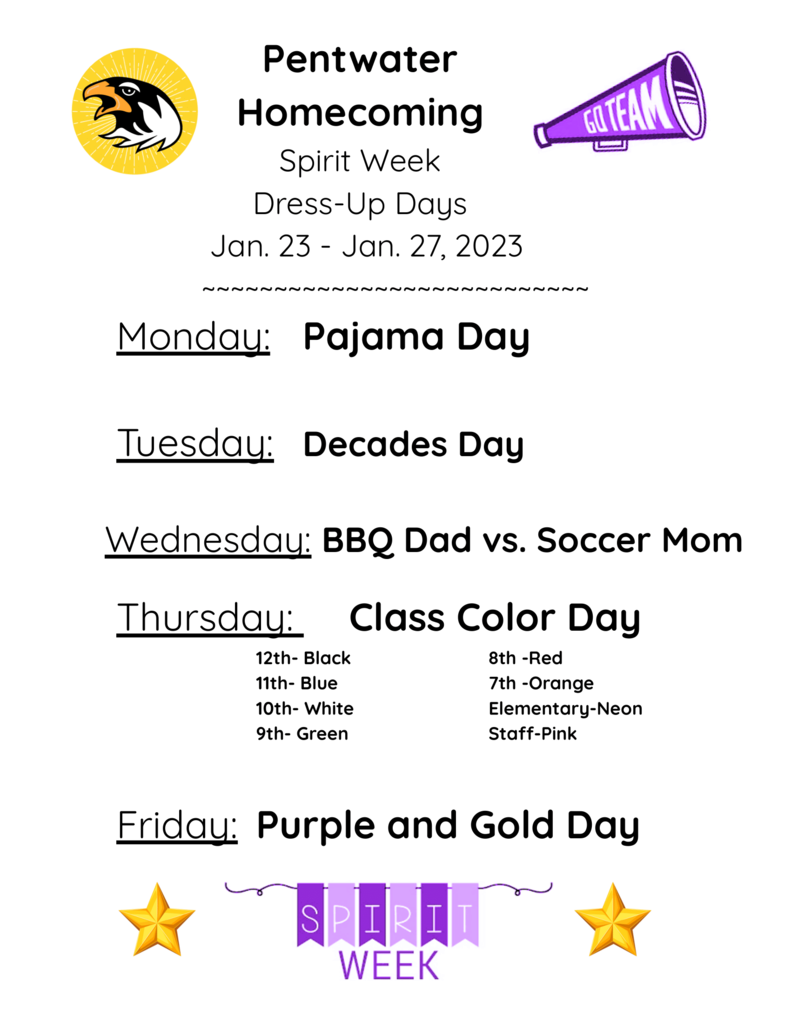 Homecoming Spirit Week is the week of 1/23 - 1/27 with the Homecoming dance on Saturday, 1/28, from 8pm-11pm. Dress up days are as follows: Monday, 1/23 - Pajama Day! Tuesday, 1/24 - Twin Day! Wednesday, 1/25 - BBQ Dad vs Soccer Mom Day! Thursday, 1/26 - Class Color Day! (Elementary - neon; 7th - orange; 8th - red; 9th - green; 10th - white; 11th - blue; 12th - black; staff - pink) Friday, 1/27 - Purple and Gold Day! Homecoming basketball games are scheduled, as follows: Thursday, 1/26: JV and varsity girls versus Brethren; and, Friday, 1/27: JV and varsity boys versus Baldwin Homecoming crowning ceremony will take place between the JV and varsity games on Friday evening! We hope to see you there!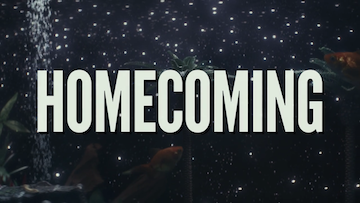 The Oceana County Planning Commission needs your help! Please complete the online questionnaire to provide comments and perspectives from the Pentwater community and its stakeholders!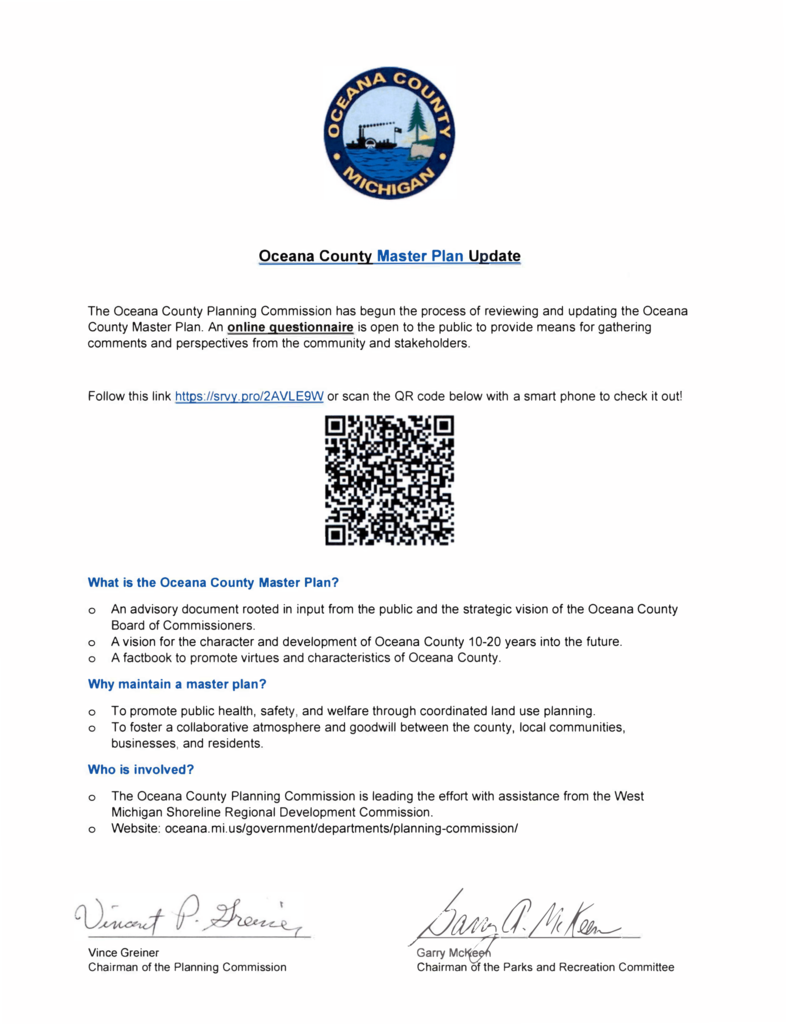 Reminder: Semester 1 exams are scheduled for Wednesday, 1/11/23, thru Friday, 1/13/23 and students are dismissed at 11:30am on these three days!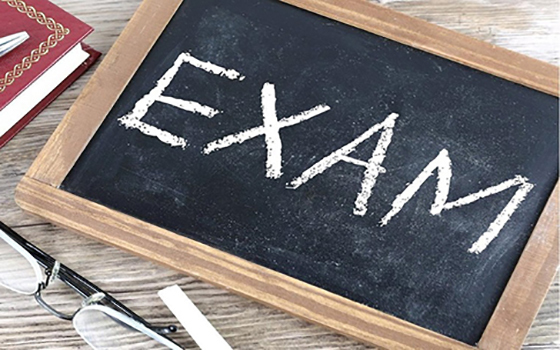 Pentwater Public Schools' PTCO Cash Raffle!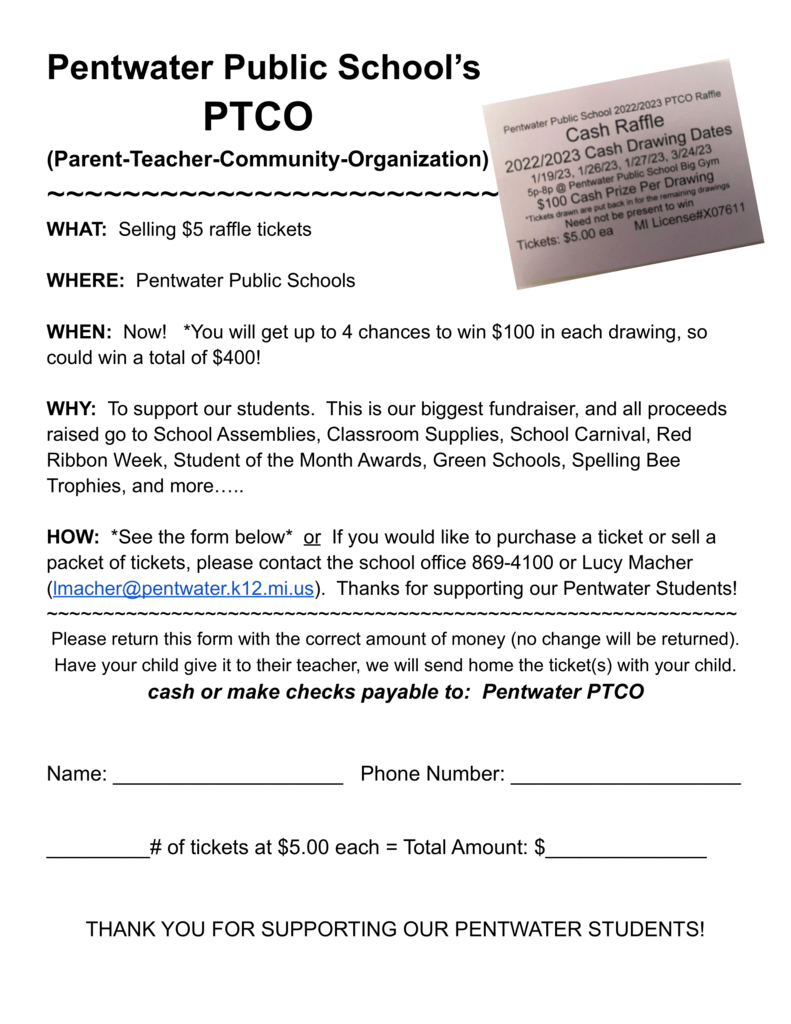 Job Posting: Bus Driver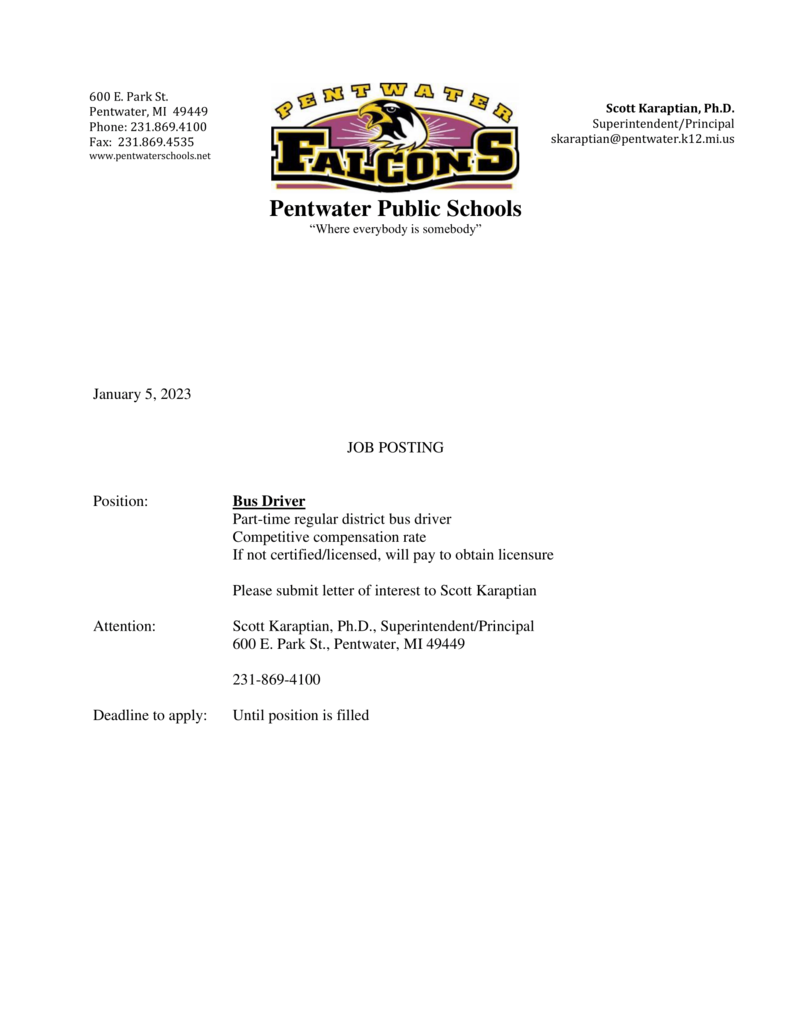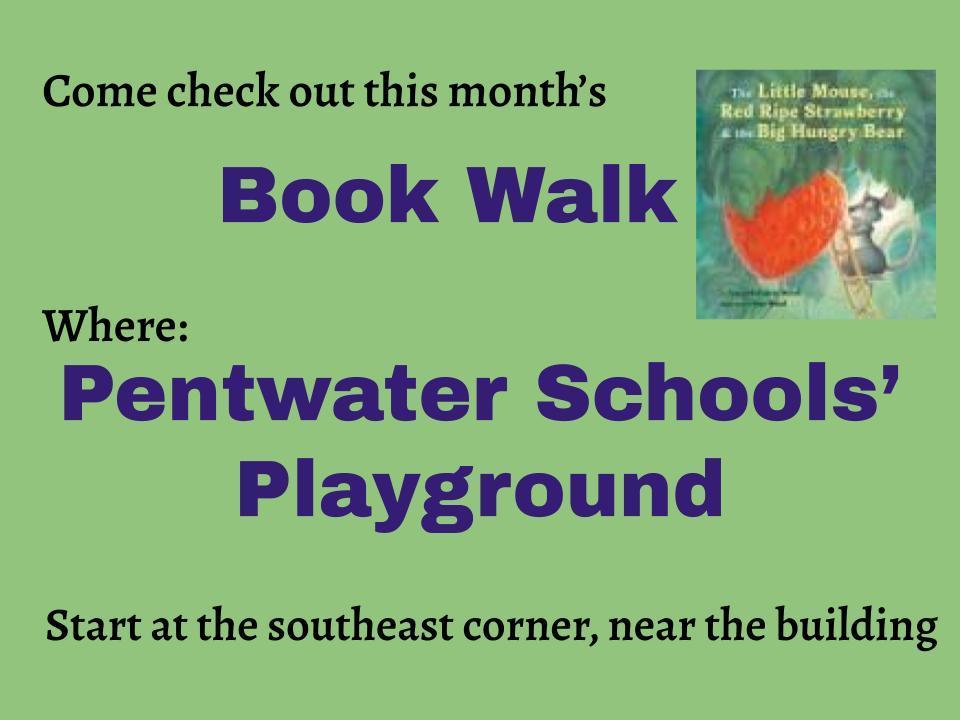 Free Covid-19 Testing Information through DHD#10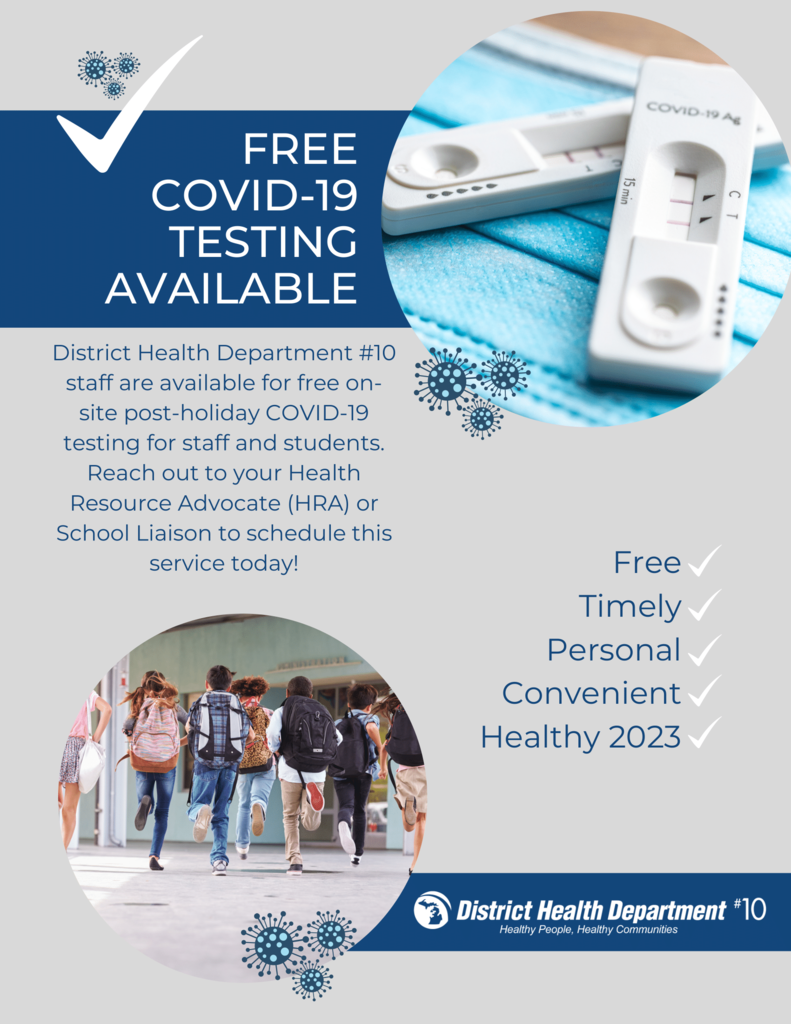 Hardworking 2nd/3rd grade readers and Mrs. Voss made the 2022 Gift of Reading video. The video has been shared with 10 different Assisted Living/Medical Care Facilities in Manistee, Ludington, Hart and Pentwater. Our hope is to spread lots of holiday cheer to the residents. Of course, the children hope to make their families proud, too. Happy Holidays everyone!
https://www.youtube.com/watch?v=Z2kU9vJgjT0

Congratulations to the following JH/HS Students of the Month for December 2022: Brody Austin (9th), Mandi Sayles (10th), Anaviolet Jeruzal (8th), and Adison Merten (7th)! Well done!

Thank you to all of the Artisan Center volunteers that worked with our 7th graders today to make wooden bases for their Automaton projects!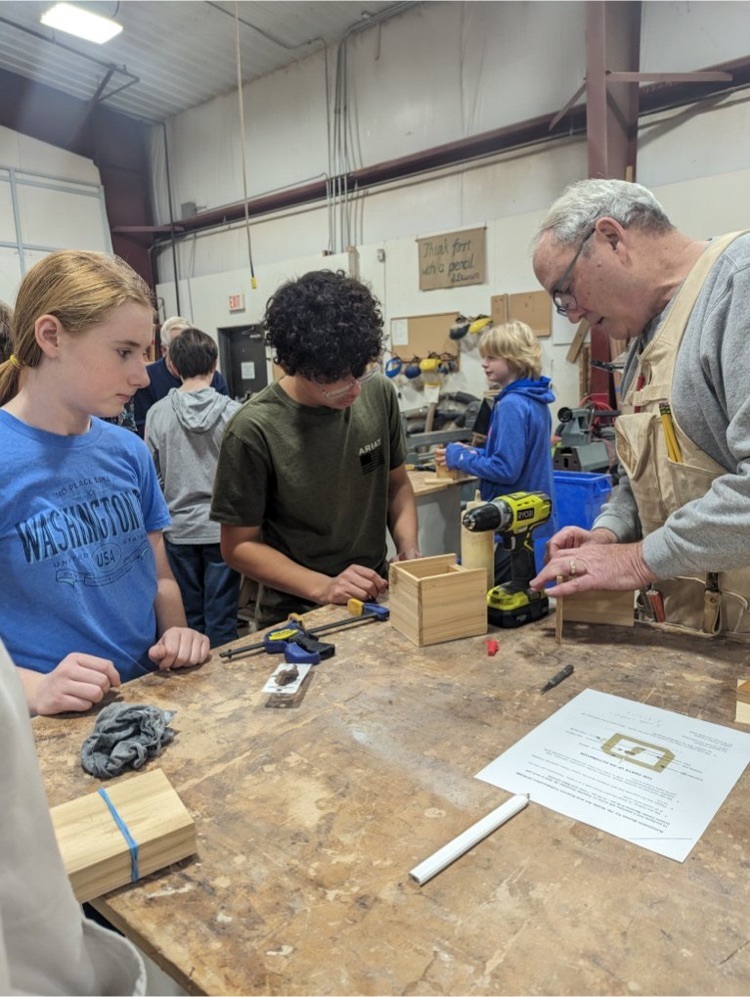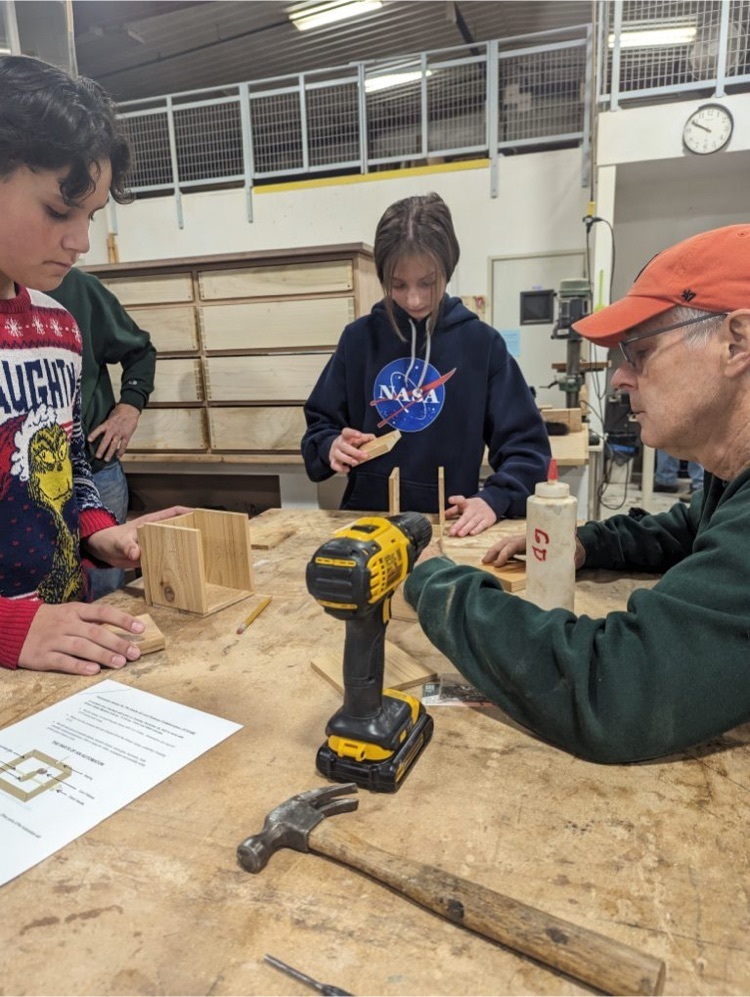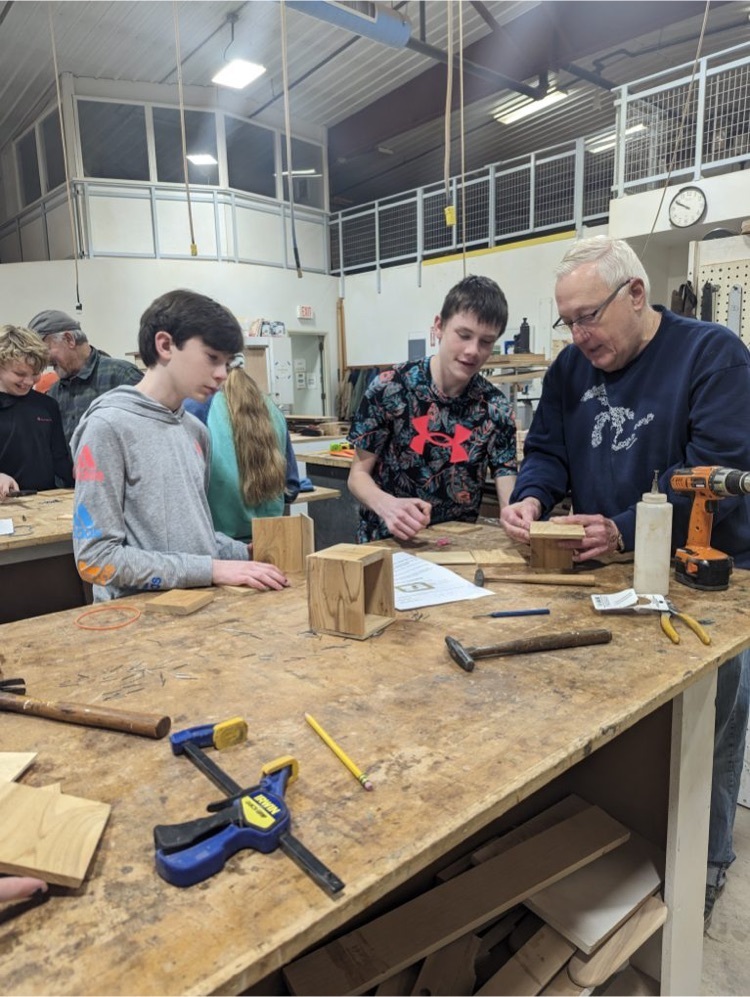 New FCC Broadband Maps: Action Needed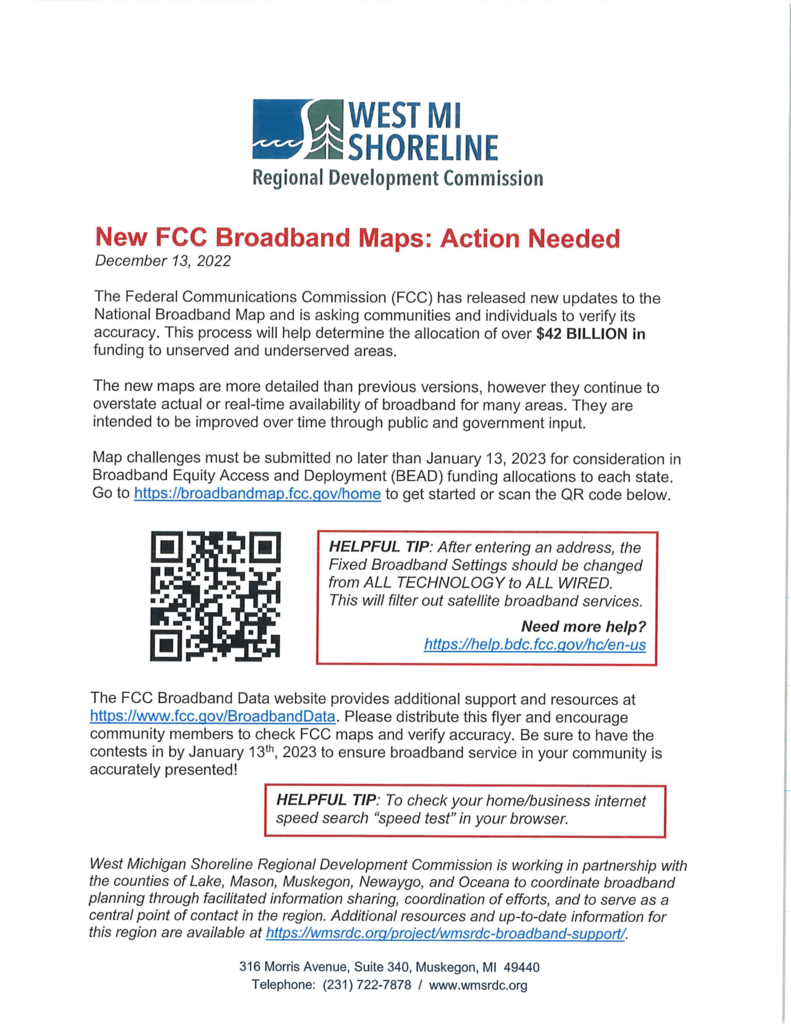 Fitness Center Days/Hours for Holiday Break: Wednesday, 12/21: 6am - 12pm Thursday, 12/22: 6am - 12pm Tuesday, 12/27: 6am - 12pm Wednesday, 12/28: 6am - 12pm Thursday, 12/29: 6am - 12pm Tuesday, 1/3: Resume normal schedule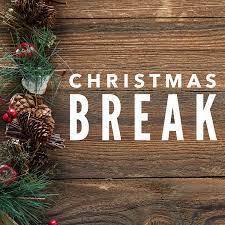 Happy holidays from your Pentwater Public Schools' family! Students are dismissed at 11:30am on Wednesday, 12/21/22, and will return to school on Tuesday, 1/3/23!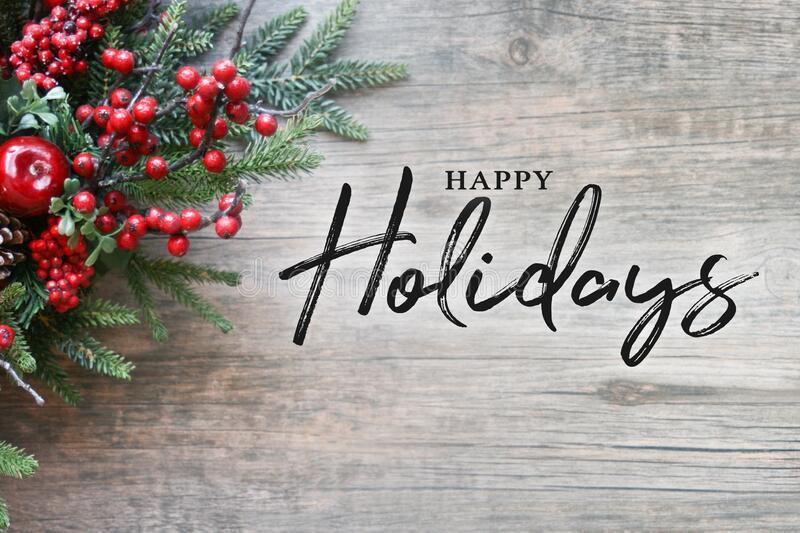 Thank you to all of those who purchased homemade pies from the Athletic Boosters, it was a great success! Thank you also to the student athletes who assisted in making these delicious apple or cherry pies! Pentwater Athletic Boosters is a group of individuals who are passionate about Falcon athletics and could use some help in running our concession stand. Please sign up today for an event and thank you so much!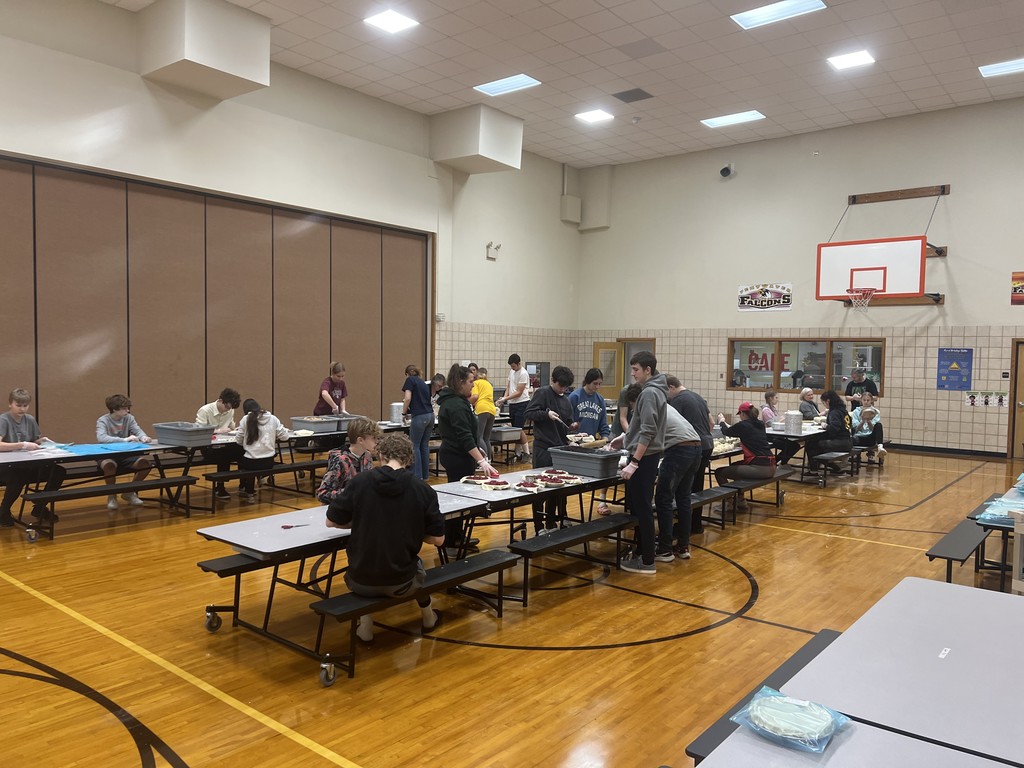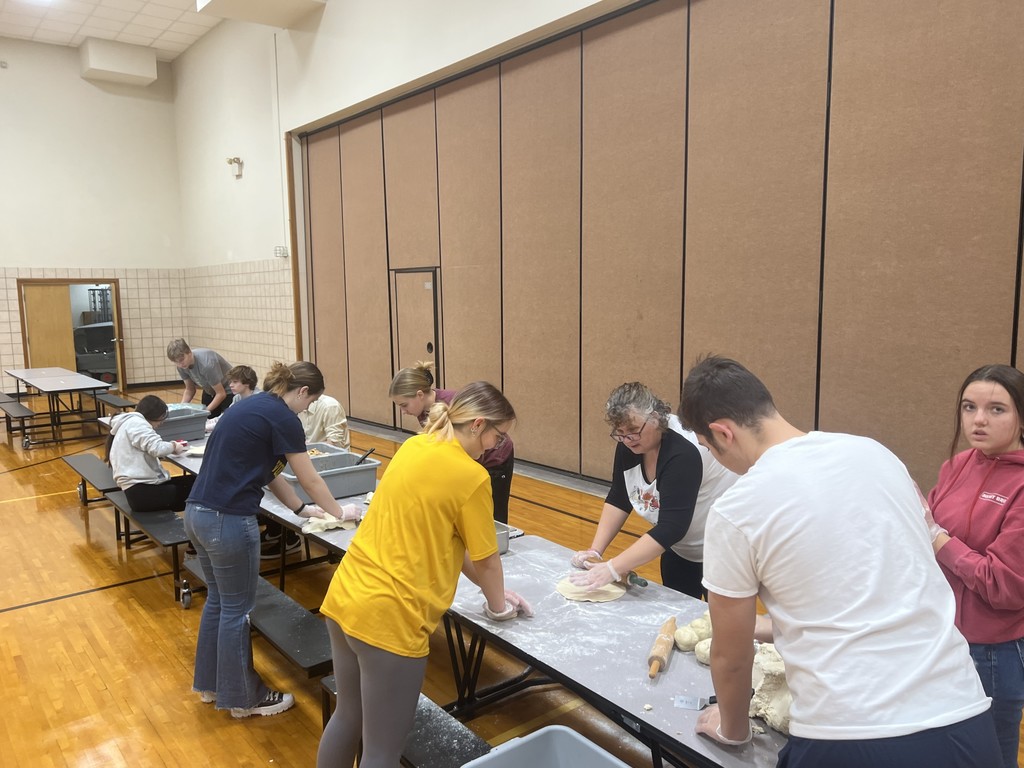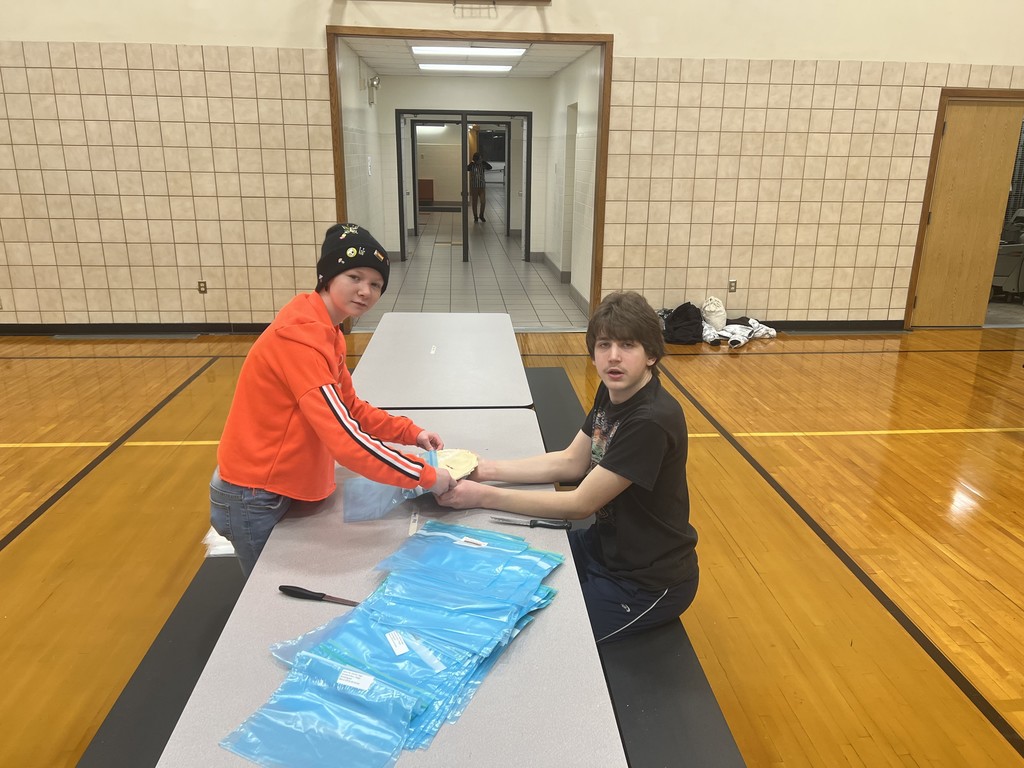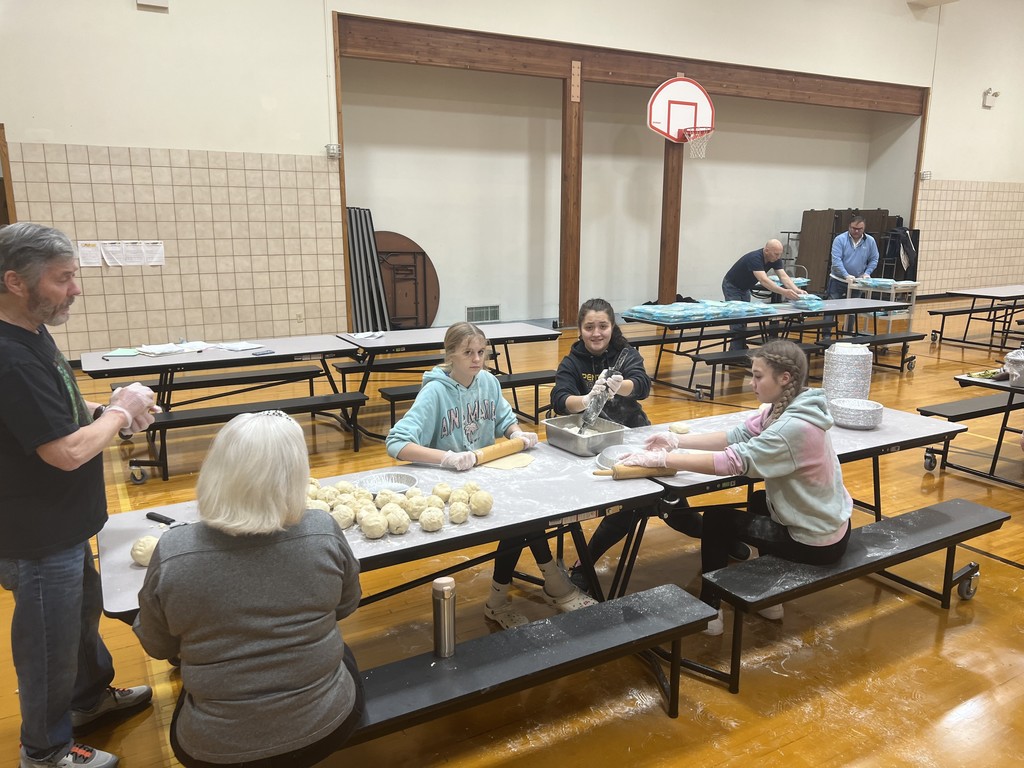 Congratulations to the following students of the month for December 2022: Alona DeVries (KG); Lincoln Cory (1st); Lukas Soltes-Frick (2nd); Gracelyn Alvesteffer (3rd); Colton Jorissen (4th); Riley Swanger (5th); Alexis Lathrop (6)! Great job!