Congratulations to our September and October Students of the Month! Cayden Hambright, Lauren Macher, Benjamin Jorissen, JayQuan Ruggles, Adison Merten, Rodney Grondsma, Josephyn Mannor, Cyniah Haight, Jordy Miller, Kenley Witteveen, Jade Emick, Ben Roberson, Maggie Jorissen and Lauren Davis! Good job!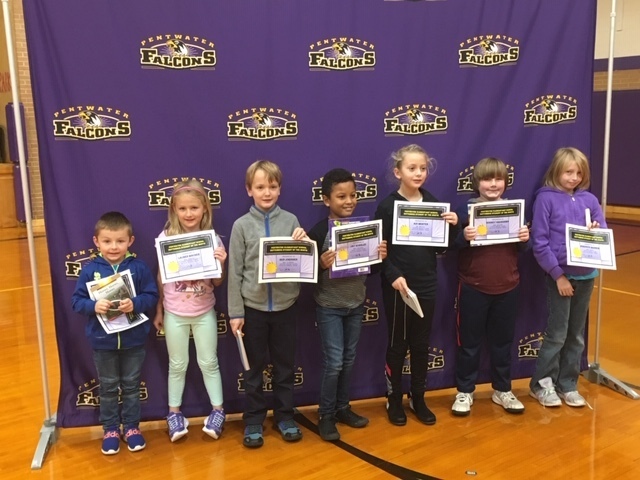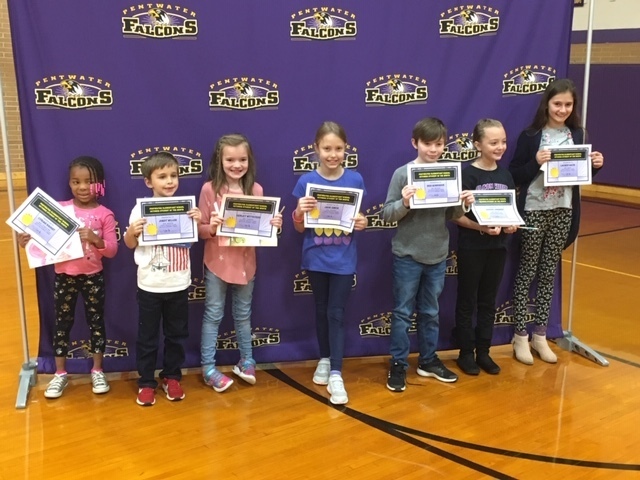 The Red Cross Blood Drive that was scheduled for today, Friday, Oct. 25th has been cancelled. Thank you.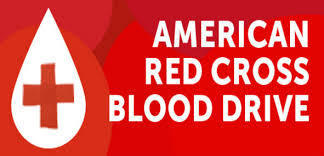 The Pentwater Softball wreath fundraiser is underway. Softball players have started circulating around with order forms. We'll our best to get around town,but we wanted to make this available online as well. Please contact our softball coach, Stephen Rossiter, with any questions. Please find the attached order form for pricing and pickup dates. The order deadline is Nov. 5th. Thank you for supporting our team!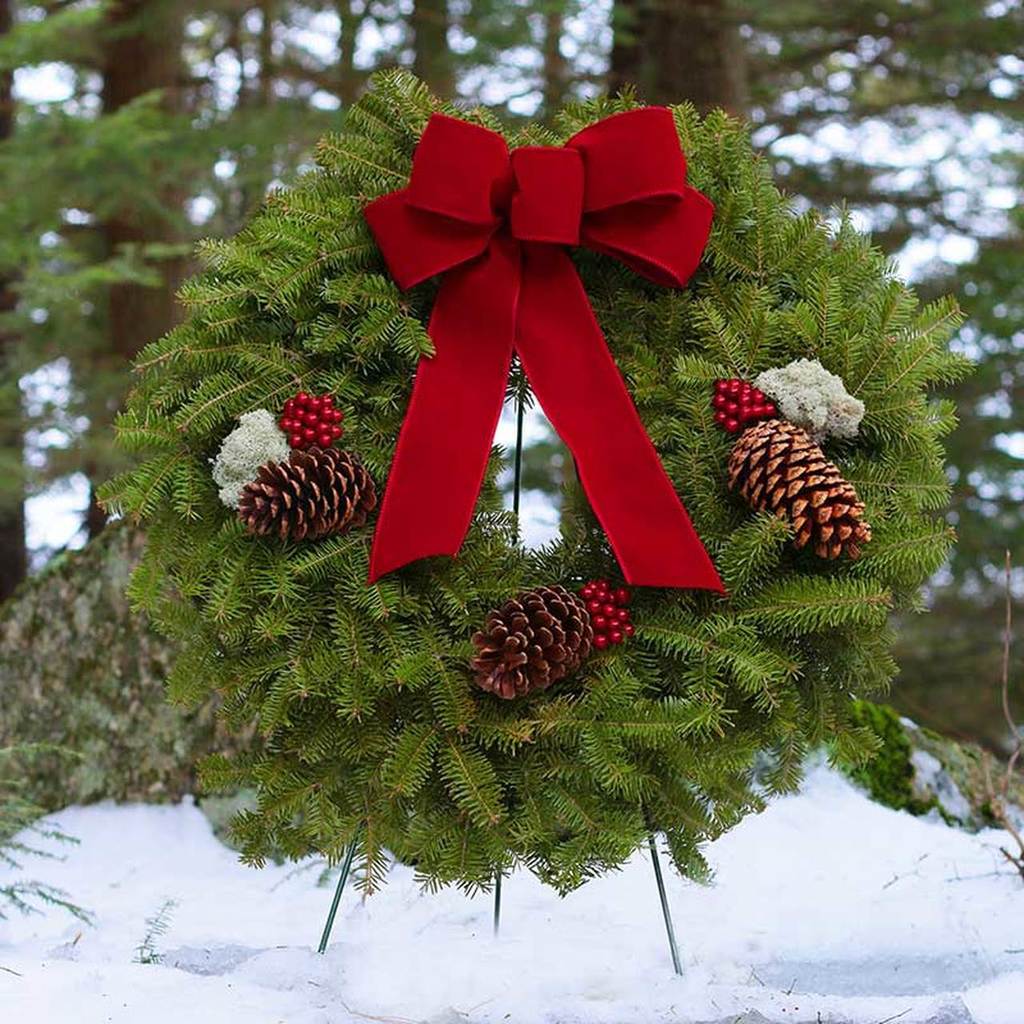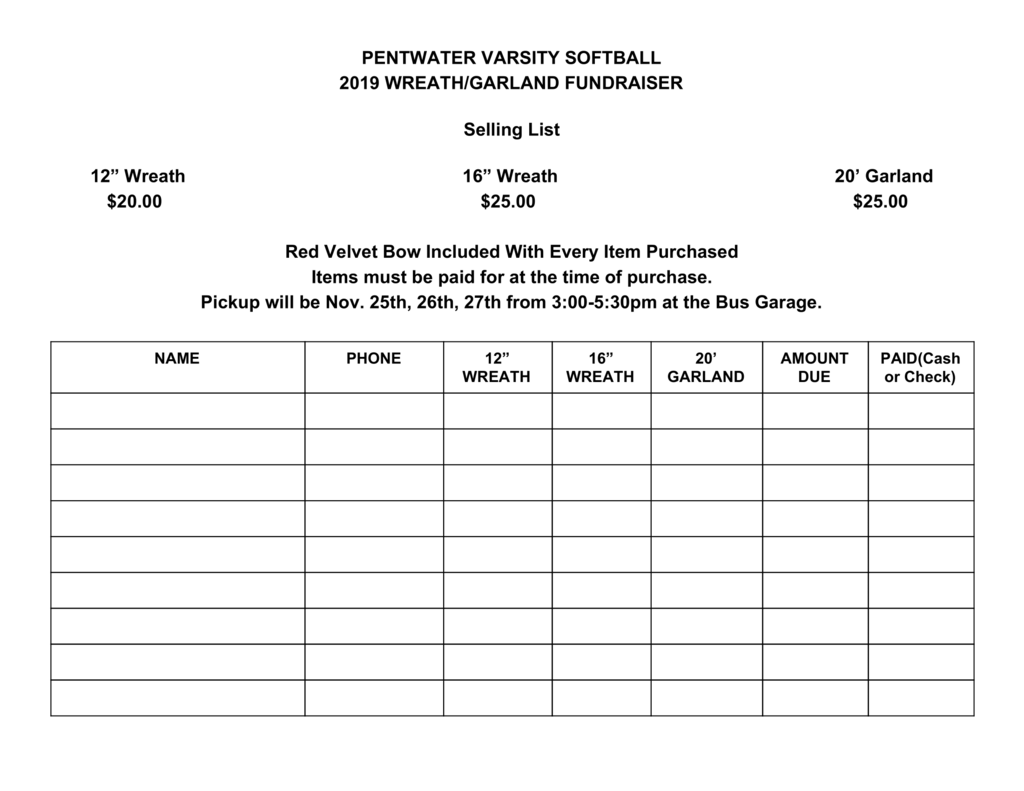 Basketball season is just around the corner and so is the need for workers in our concession stand. Please check out the link below to sign up to work. 10% of the sales go towards the athletic program or school club of your choosing. Thank you!
https://www.signupgenius.com/go/5080548afaf2ba0fc1-pentwater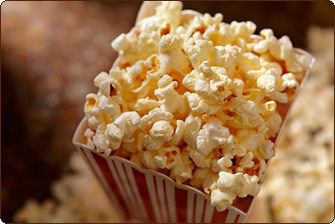 Veteran's Day Flyer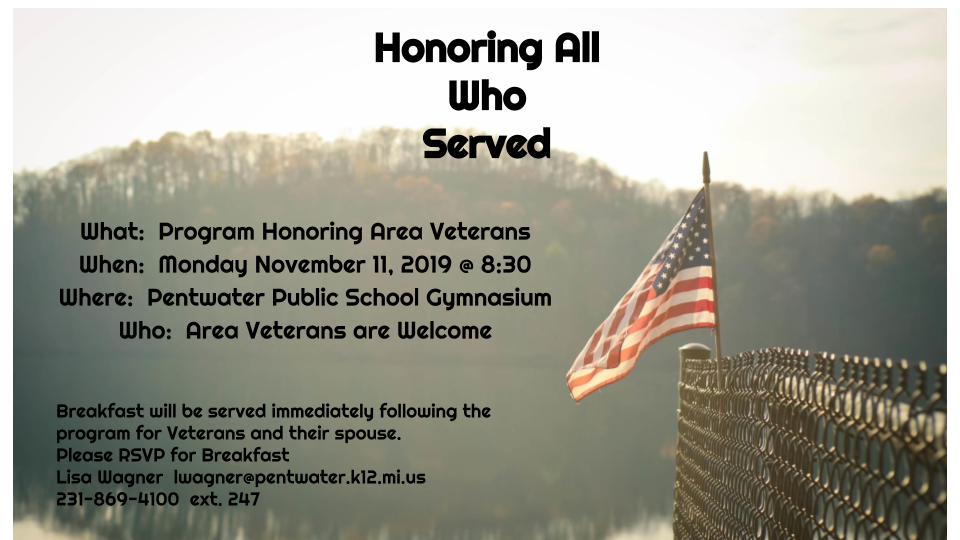 TOPPC (The Oceana Prevention Partnership for Change) Youth Coalition is seeking donations from caring individuals to help support their efforts this school year. TOPPC is comprised of approximately 70 Oceana high school students from Hart, Shelby, Walkerville and Pentwater Schools. TOPPC gathers once a month for 2 hours to plan and facilitate health-related events and activities for their peers and communities. They also organize/conduct an annual Youth Summit at Grace Adventures in May with Mason and Lake County students. Previous donors include the Shelby Optimist Club, the Hart and Shelby Rotary Clubs, as well as the Pentwater Junior Women's Club members. They are attempting to reach out to other organizations, businesses and individuals in order to diversity their funding sources. We hope you will consider making a donation to TOPPC to support the amazing work of our area youth. For more information, you may contact Kortni Garcia, MS, CHES, Public Health Educator/Oceana Leads Coordinator for the District Health Department #10.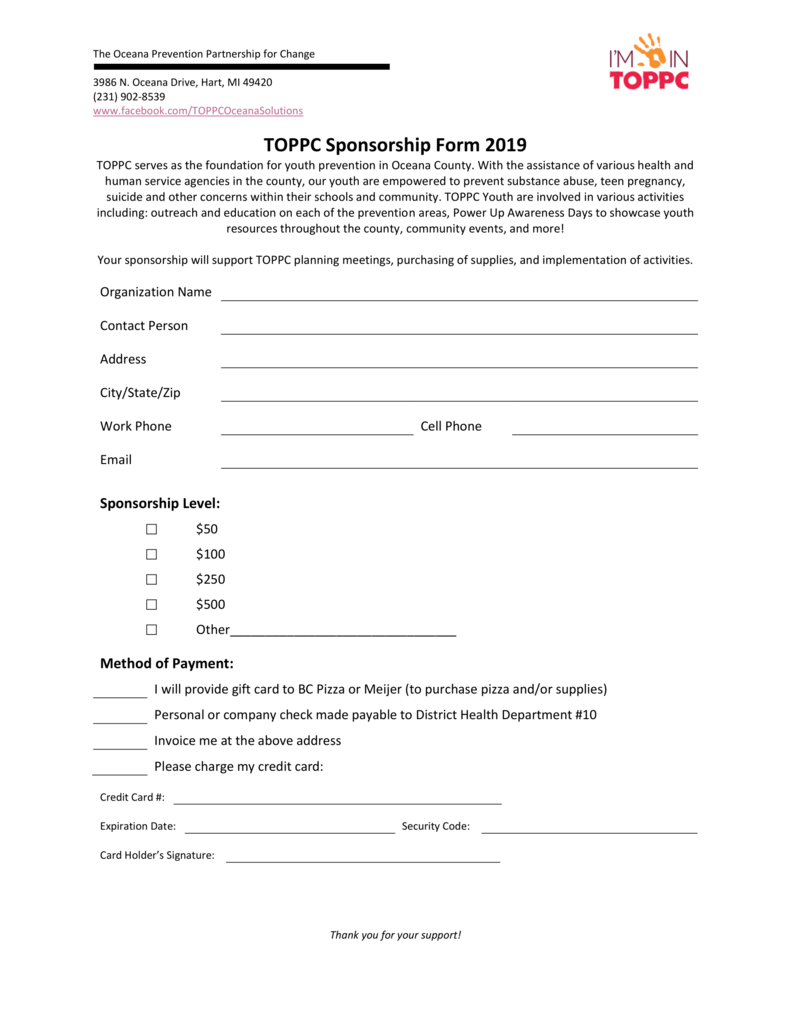 The 3rd and 4th grade students spent the day at White Pine Village seeing history in action! They experienced the village set in the days of the late 1800's to early 1900's. There were many interpreters on hand to teach the students all about flint knapping, loom weaving, spinning, storytelling, sawmill demonstrations and much more. What a fun and historic learning experience for all!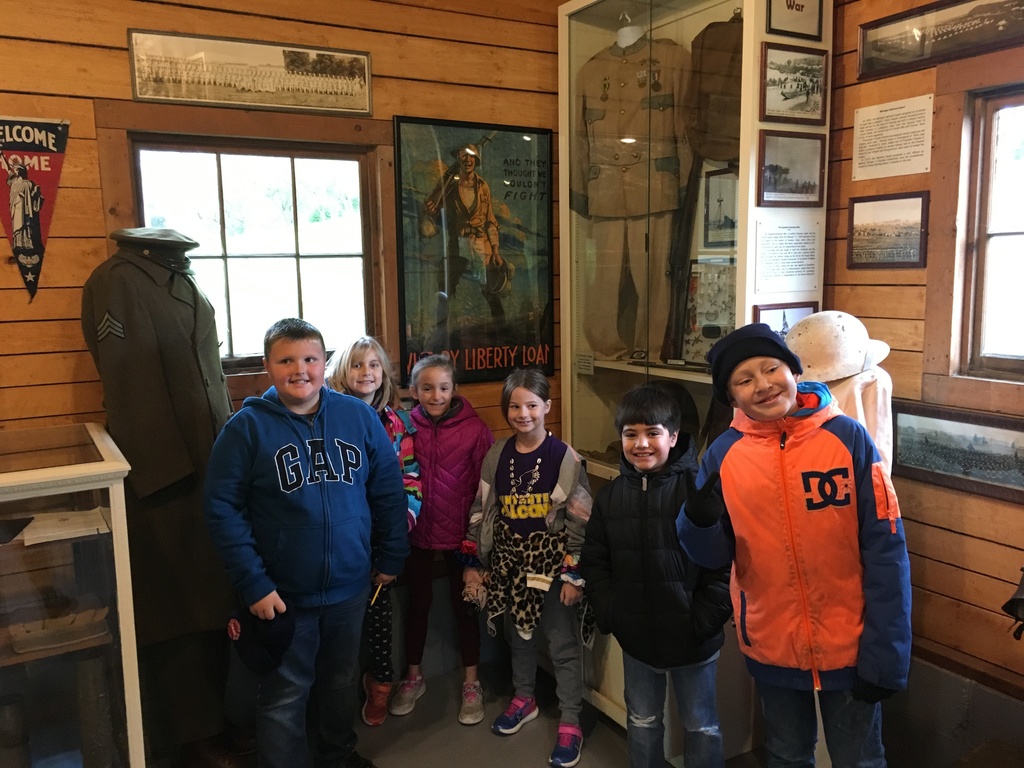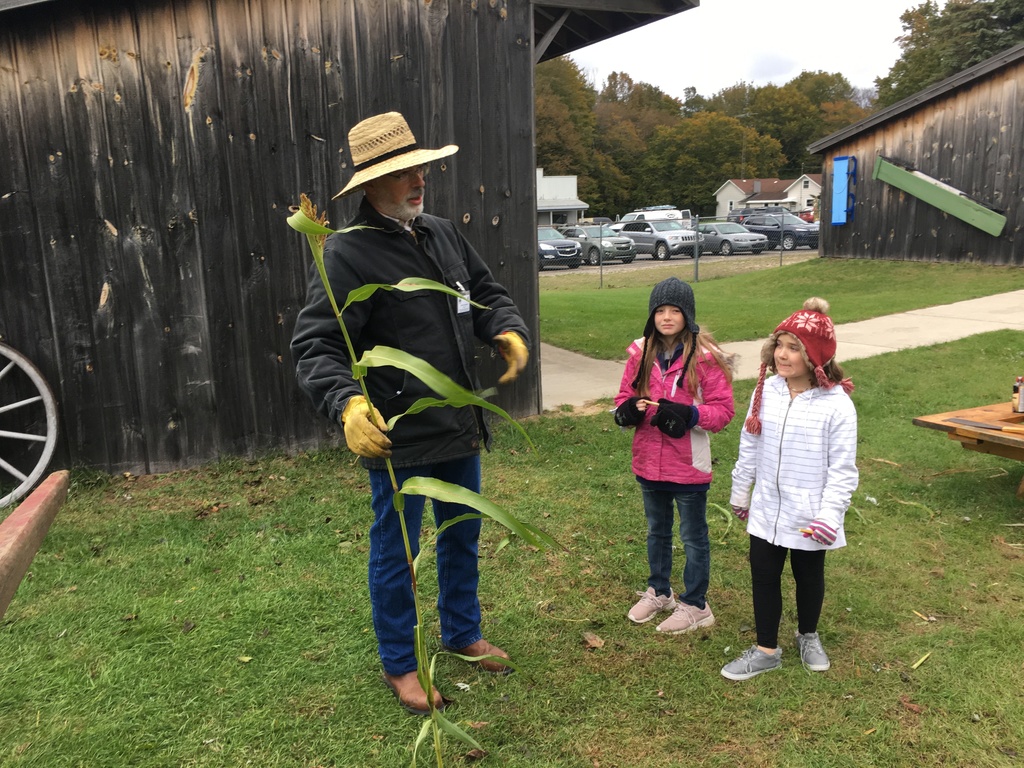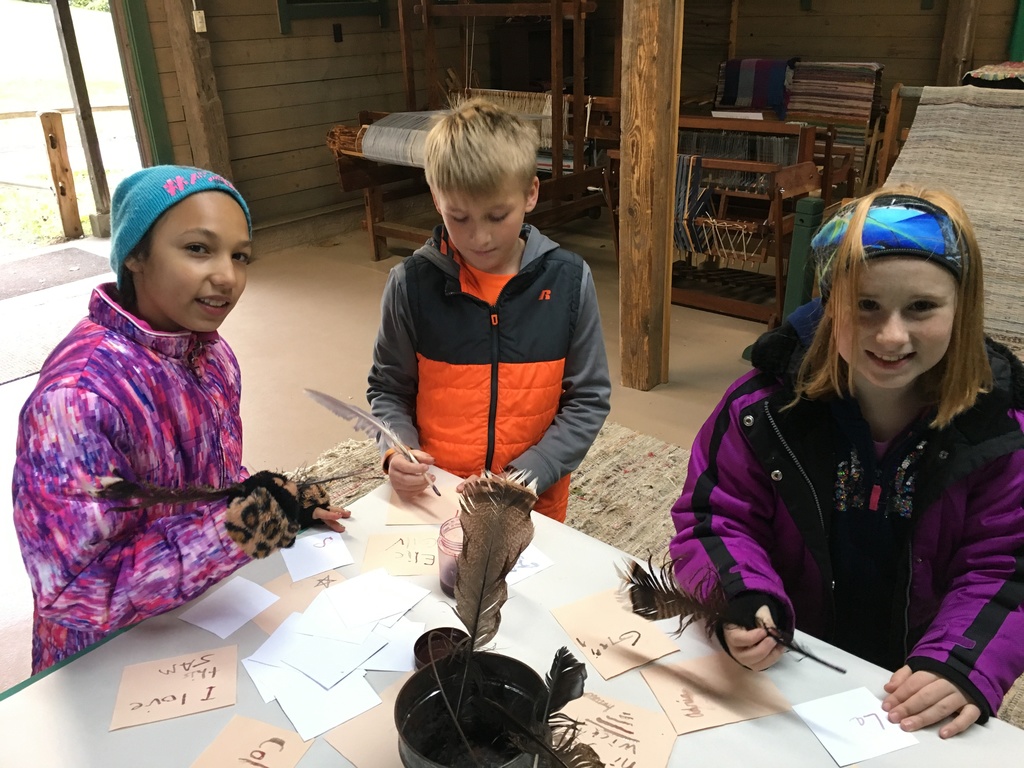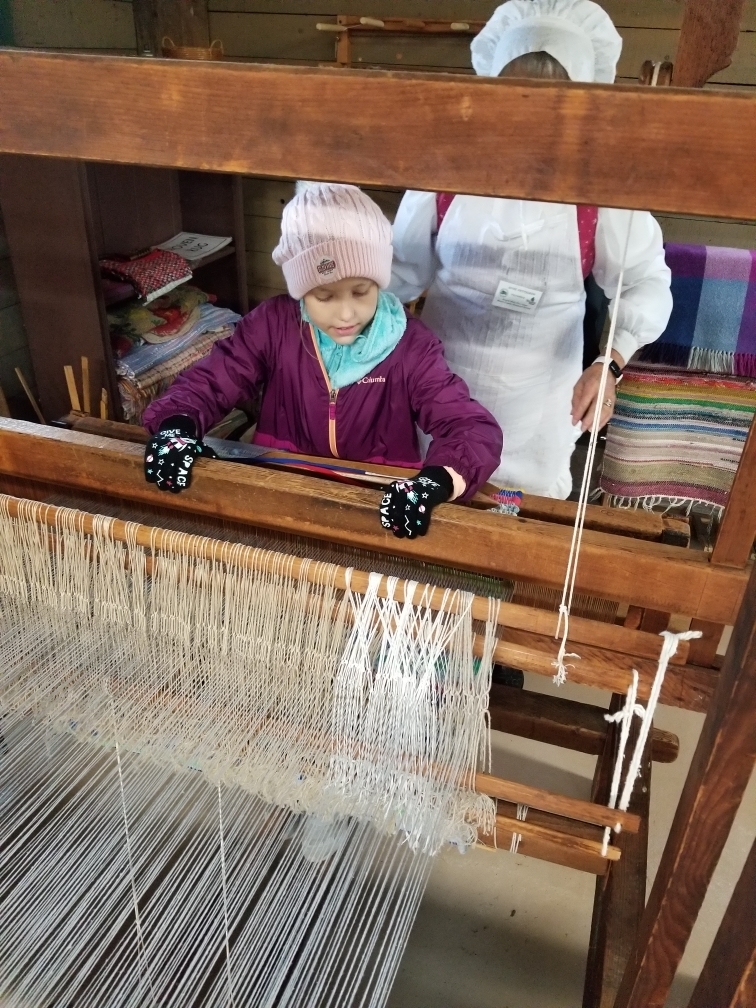 Huge thanks to Mary Ann Bush for providing the beautiful flowers for "Parents Night" at our seniors last home volleyball game. Thanks again!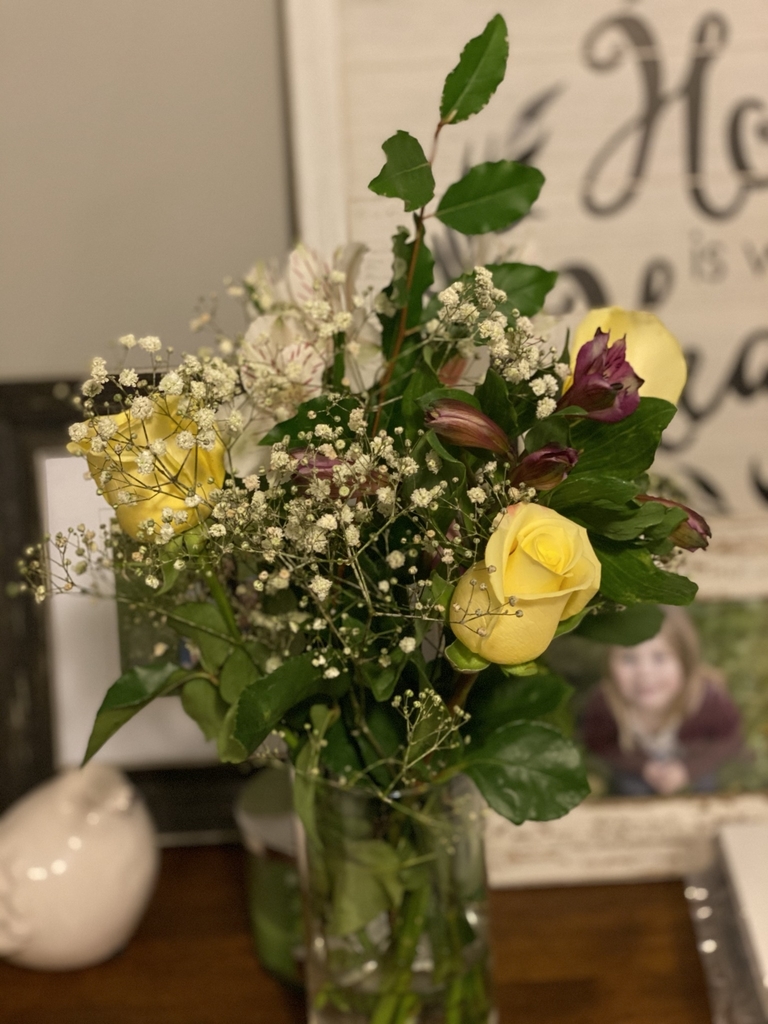 On Wednesday, 10/16/19, students in Mrs. Fatura's advanced chemistry class and Mr. Chye's coding class participating in a "Skype a Scientist" opportunity with Jeffery Schwartz. Jeffery is a nanoscientist who works for the National Institute of Standards and Technology (NIST). His work focuses on controlling the ways atoms and molecules come together to form more complicated and useful structures. Jeffery states, "All around us, we see that nature can build incredibly complex structures, all on its own, and we study these natural methods of "molecular self-assembly." But we, as scientists and engineers, also try to devise our own clever ways of making nanoscale objects, like those present in computer microchips. This field is incredibly important in nearly all modern technology and I find it incredibly fascinating." It was another great opportunity for our students to learn about a growing field of study and see what job opportunities are available in science and technology.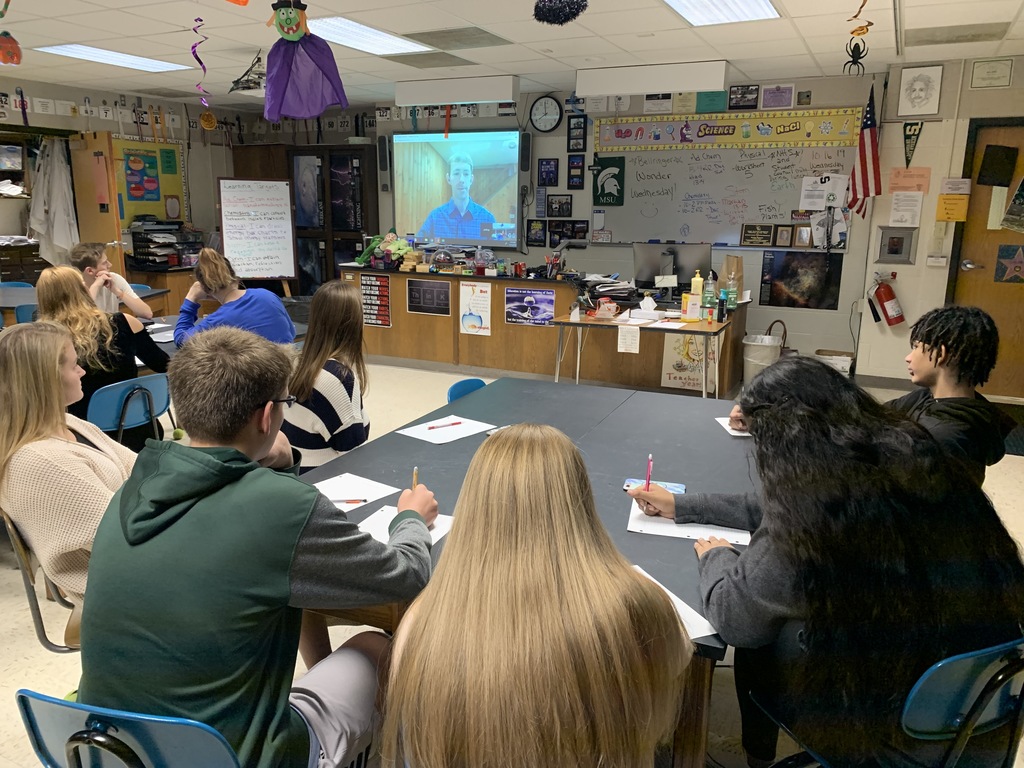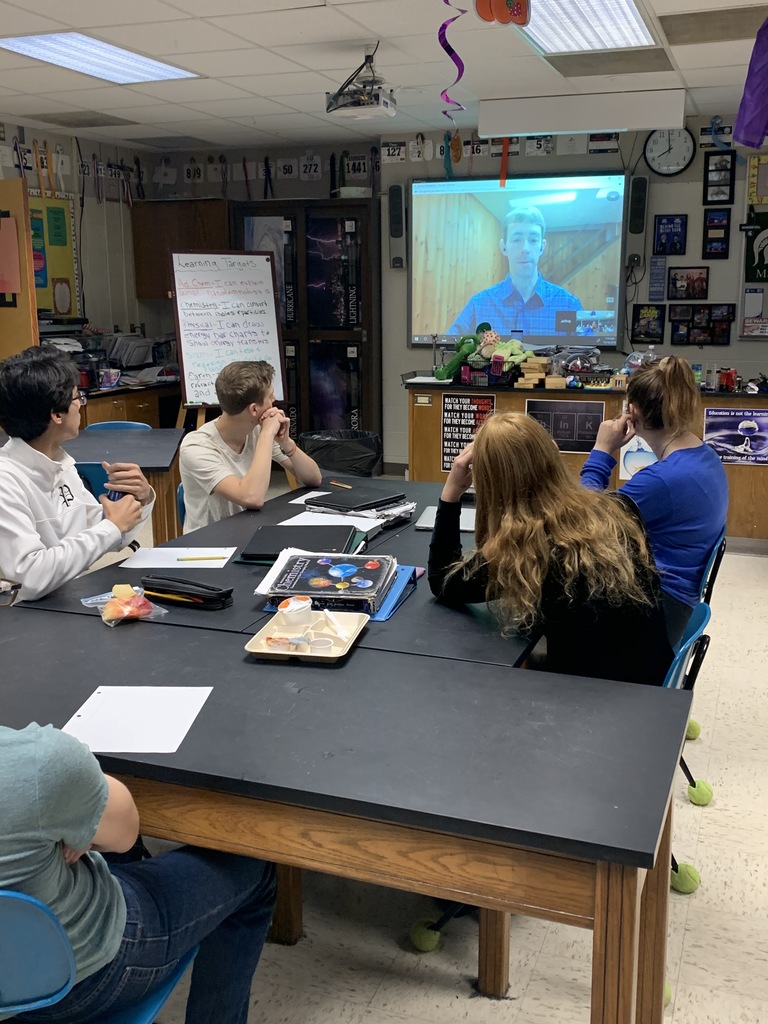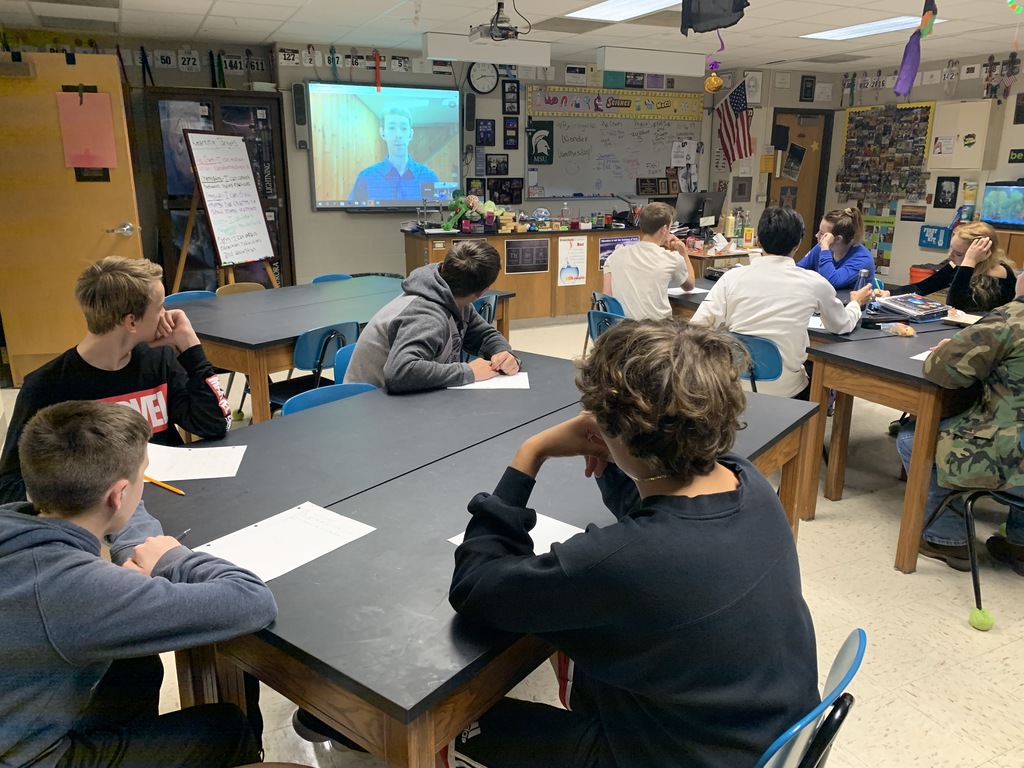 Red Ribbon Week will be celebrated the week of October 28 - November 1. Red Ribbon Week is the nation's largest and oldest drug prevention campaign and reaches over 80 million people each year throughout the US. Monday, 10/28: Dress up theme is "Wear Red". The theme for the day is "Everyone Has A Name". Teachers will pass out tags at the beginning of the school day and students are asked to wear name tags all day and everyone should make a point to greet everyone by their name Tuesday, 10/29: Dress up theme is "Wear Pajamas" and "Follow Your Dreams, Don't Use Drugs!". The these for the day is "Nobody Eats Alone" and everyone is encouraged to eat with someone new at lunch and make sure no one is eating alone Wednesday, 10/30: Dress up theme is "Favorite T-Shirt" - wear a shirt that expresses a subject they have a passion about Thursday, 10/31: Dress up theme is "Halloween costume" - "Drugs Are Spooky!" The theme for the day is "Random Acts of Kindness": All are asked to perform random acts of kindness Friday, 11/1: The dress up theme is "Put A Cap On Drugs" - Wear hats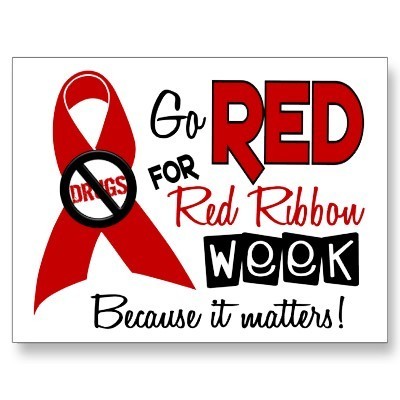 A friendly reminder to download the free Pentwater Schools app on your mobile device in your phone's app store; search for Pentwater Schools and download. Please encourage family and friends to download the app as well!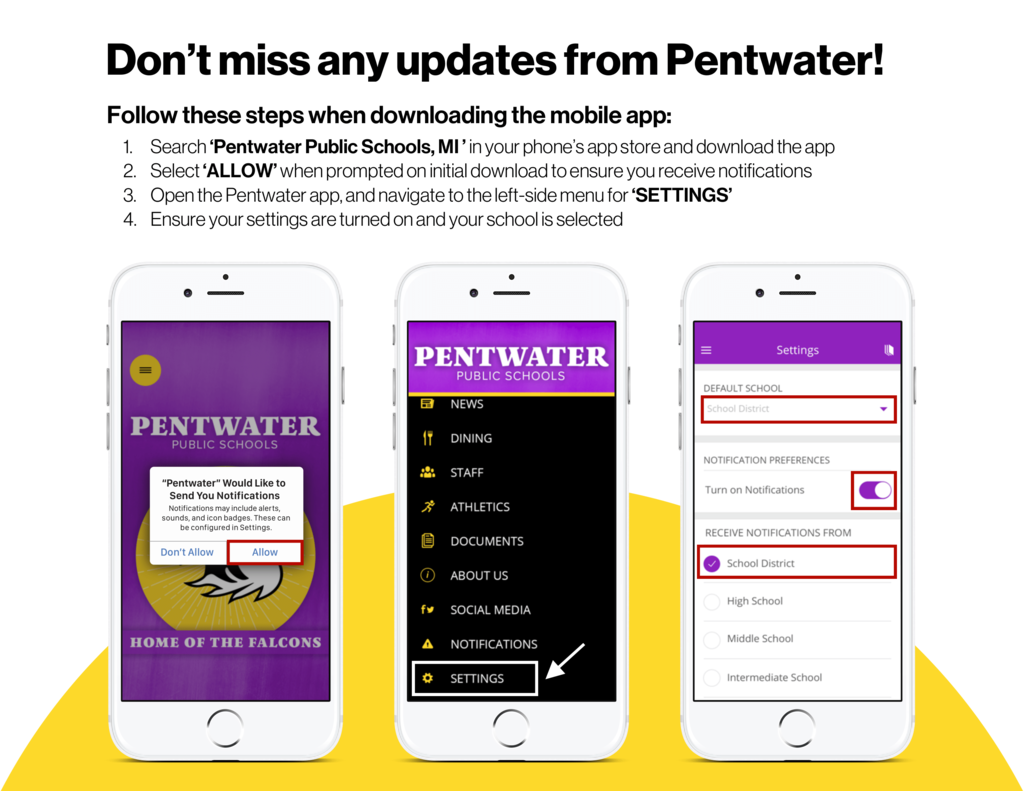 On Saturday, October 12th, 2019, several members of the JH and HS Bands and their families went to Ludington to see the MSU Bebop Spartans and they had a swingin' good time! A huge thank you to the West Shore Community College Performing Arts Series and their Director, Ted Malt, for providing us with such a cool experience!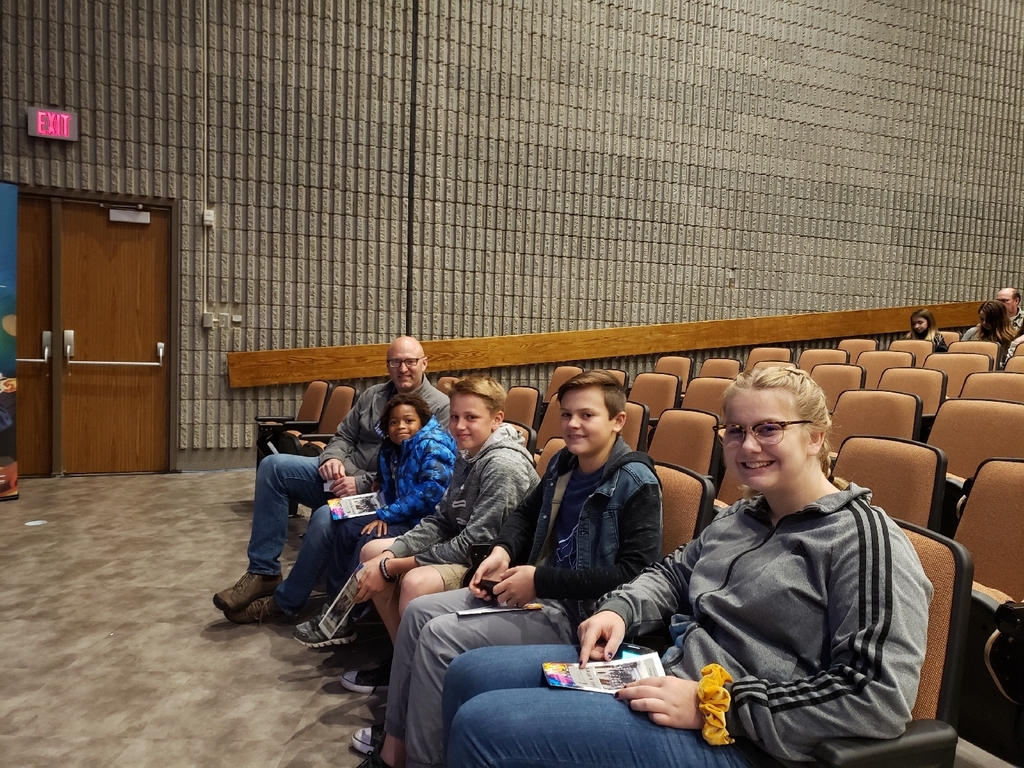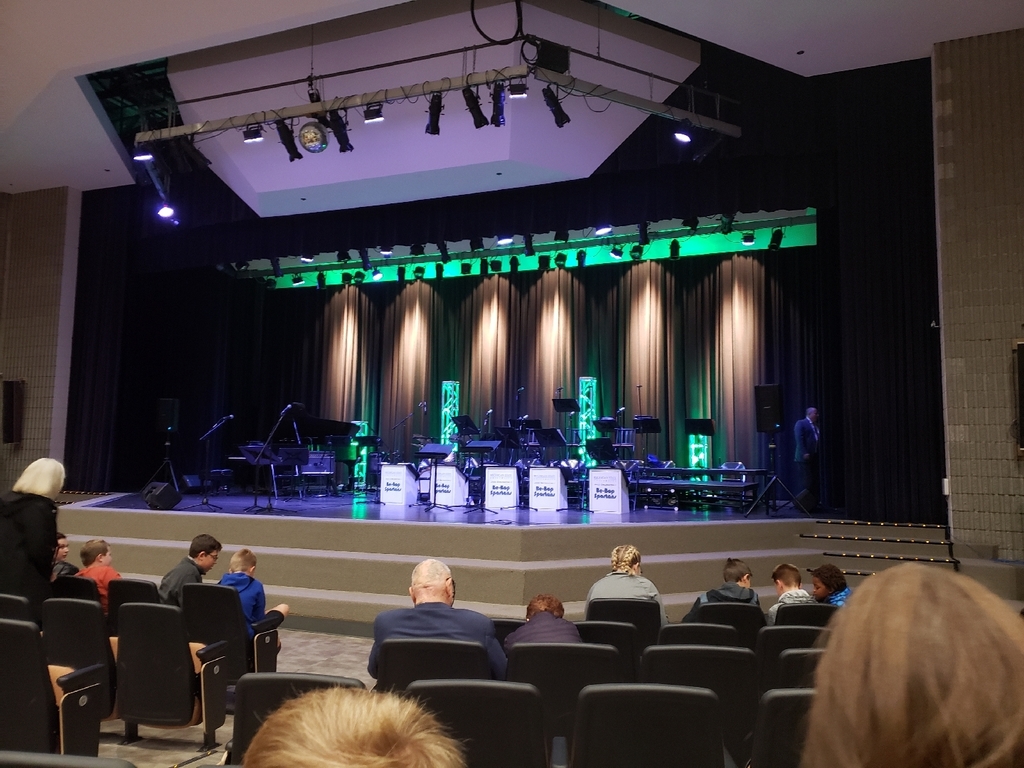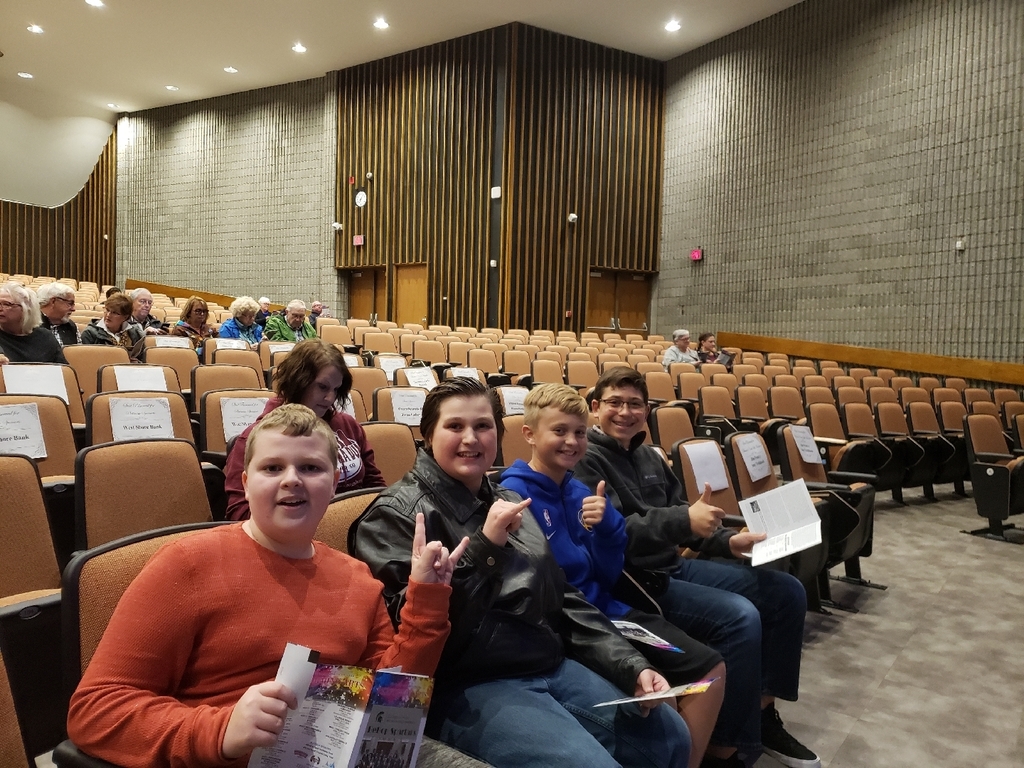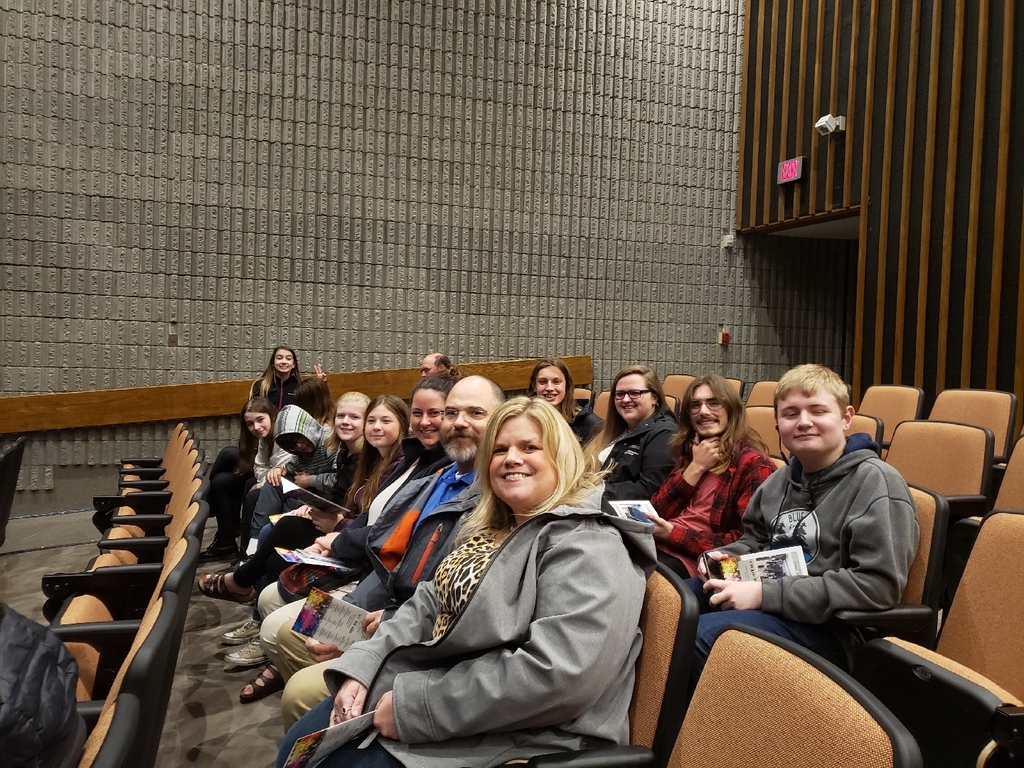 On Thursday, October 17th, 2019 at 7pm in the Large Gym, please join the JH and HS Concert Bands, as well as the HS Jazz Band, for a spooky celebration! Our Fall Concert will include several recognizable tunes such as Mah-na Mah-na and The Sorcerer's Apprentice. For extra fun, please come dressed in your Halloween costume!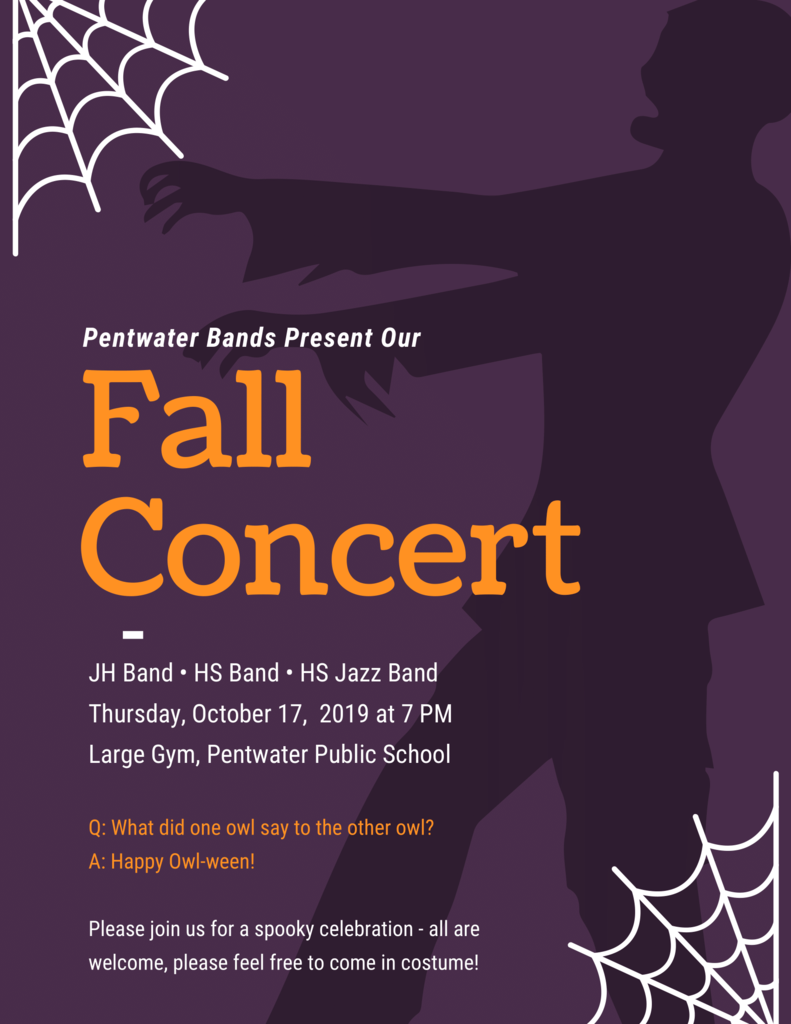 Students and parents are invited to a Paying for College Information Night at Shelby High School on Monday, 10/28/19, at 7pm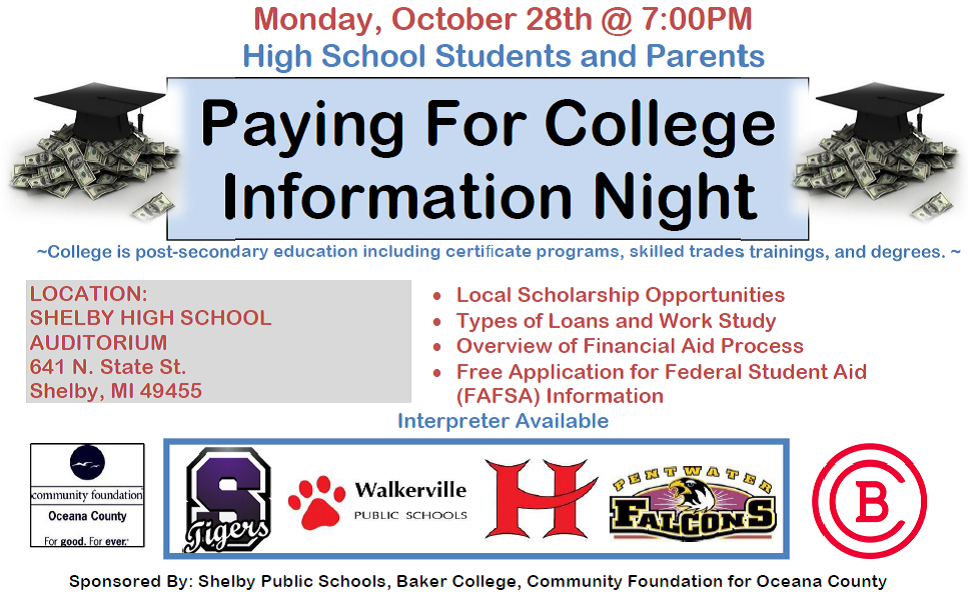 On Wednesday, 10/9, students in Mrs. Fatura's Applications of STEM class had the opportunity to participate in a Skype a Scientist program. We connected virtually with Jessica Chen who has a degree in biomedical engineering and is currently in her 6th year of neuroscience PhD program at the University of Michigan. She is working on a transplant involving gene therapy to lessen inflammation related to spinal cord injuries. Jessica had a lot of great knowledge to share about her work as well as general advice about college and selecting a career path.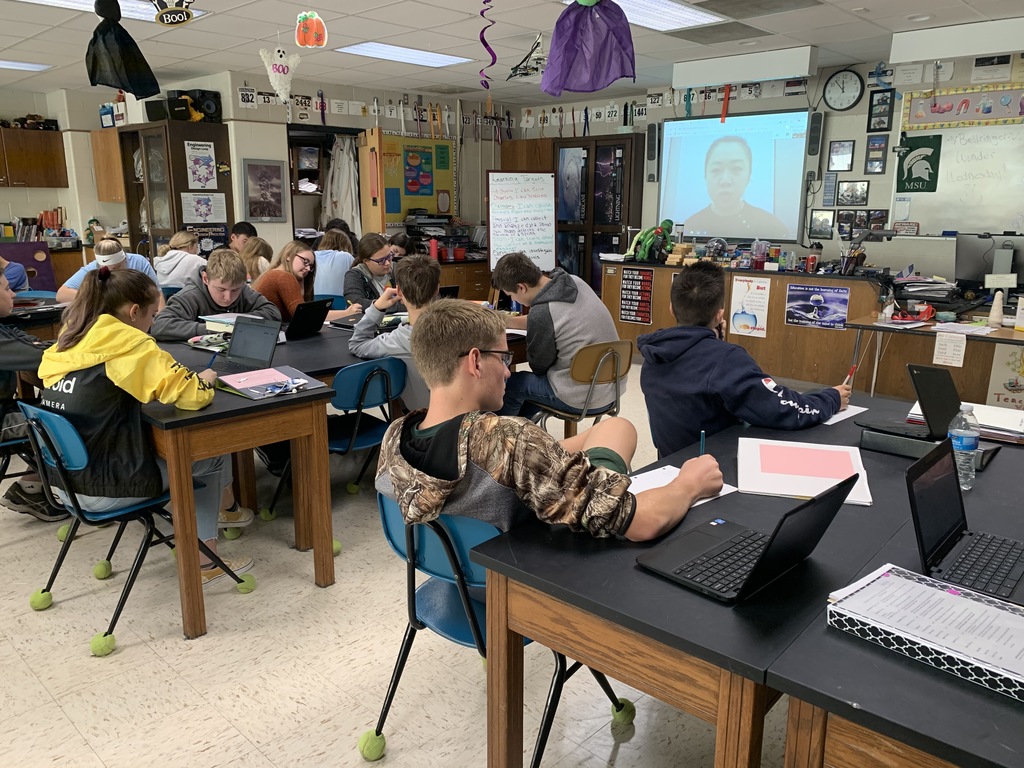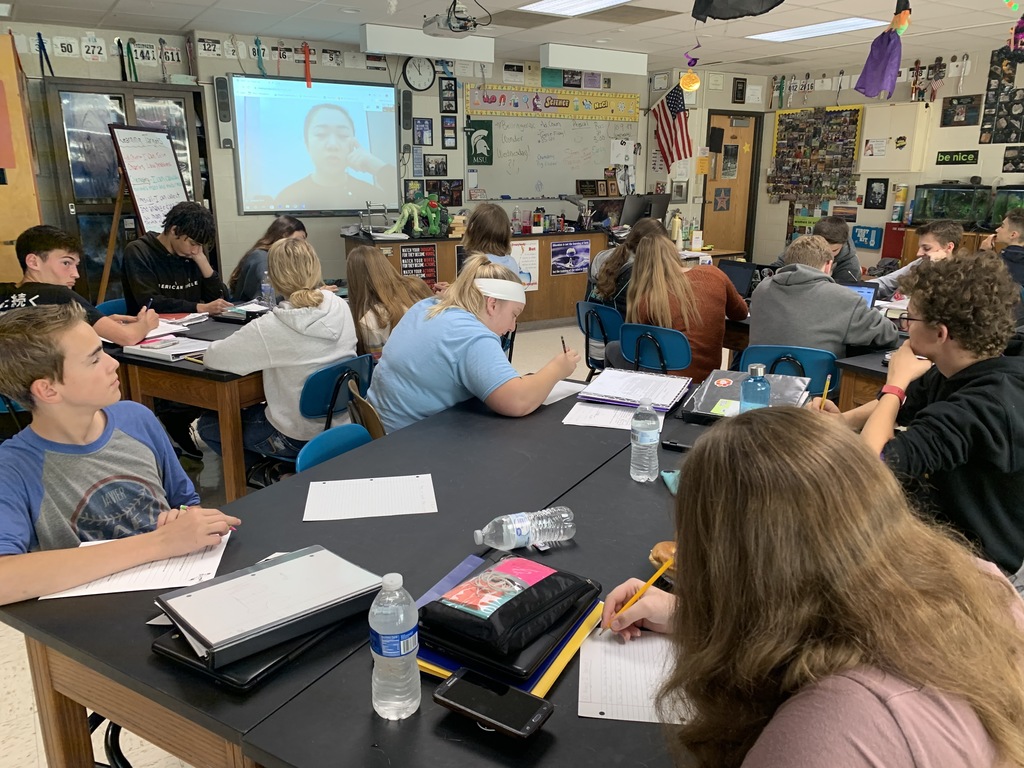 There will be a girls Rec basketball(4th & 5th grades) meeting Thursday, October 10th at 3pm in the board room. Coach Roberts will be there to answer any questions and to pass out schedules.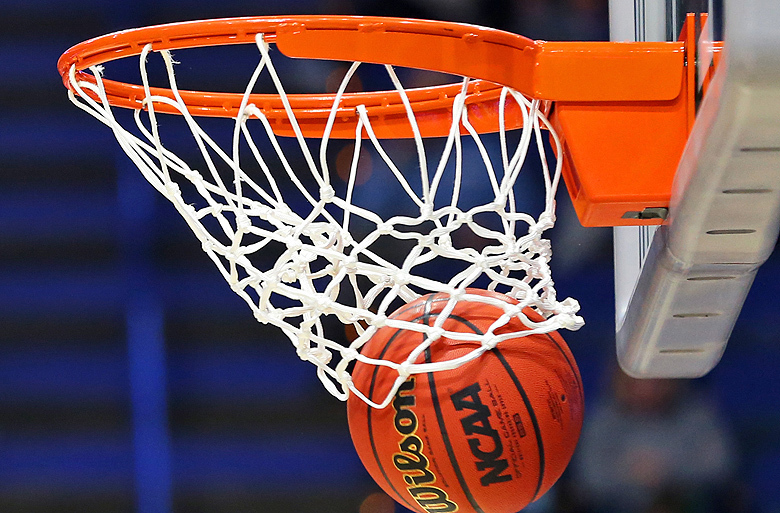 Friday, October 4, is World Smile Day in our cafeteria! Students were greeted with smiling decorations and apparel by the food service staff. They even wrote encouraging words on the bananas! Won't you give someone a smile today?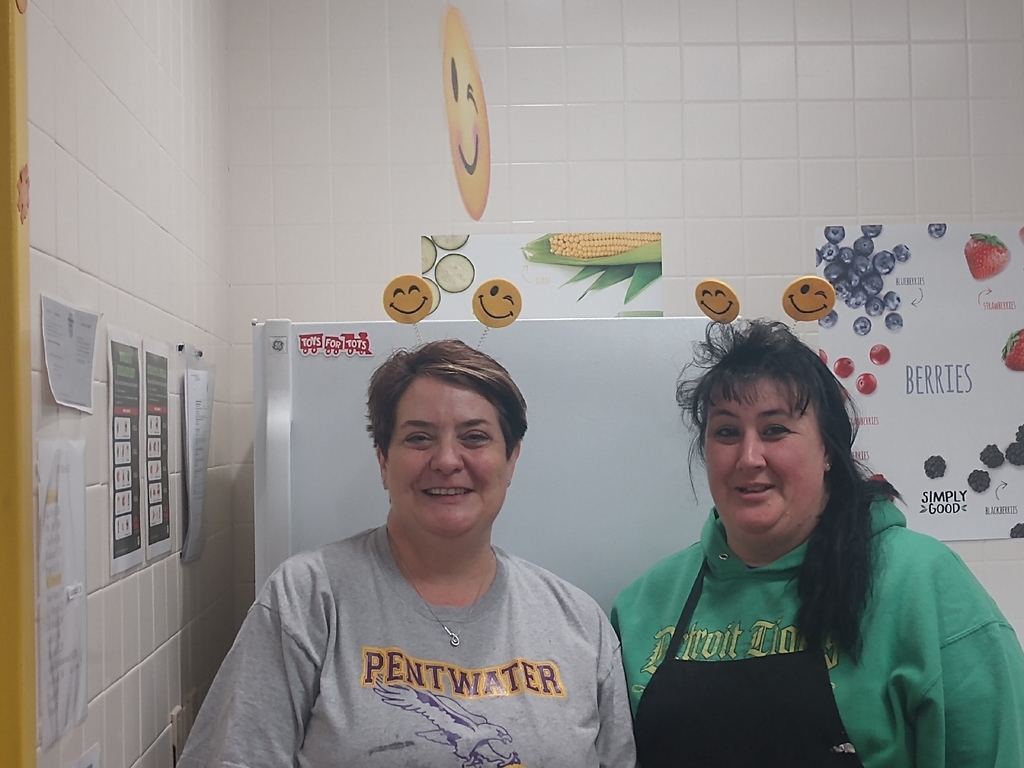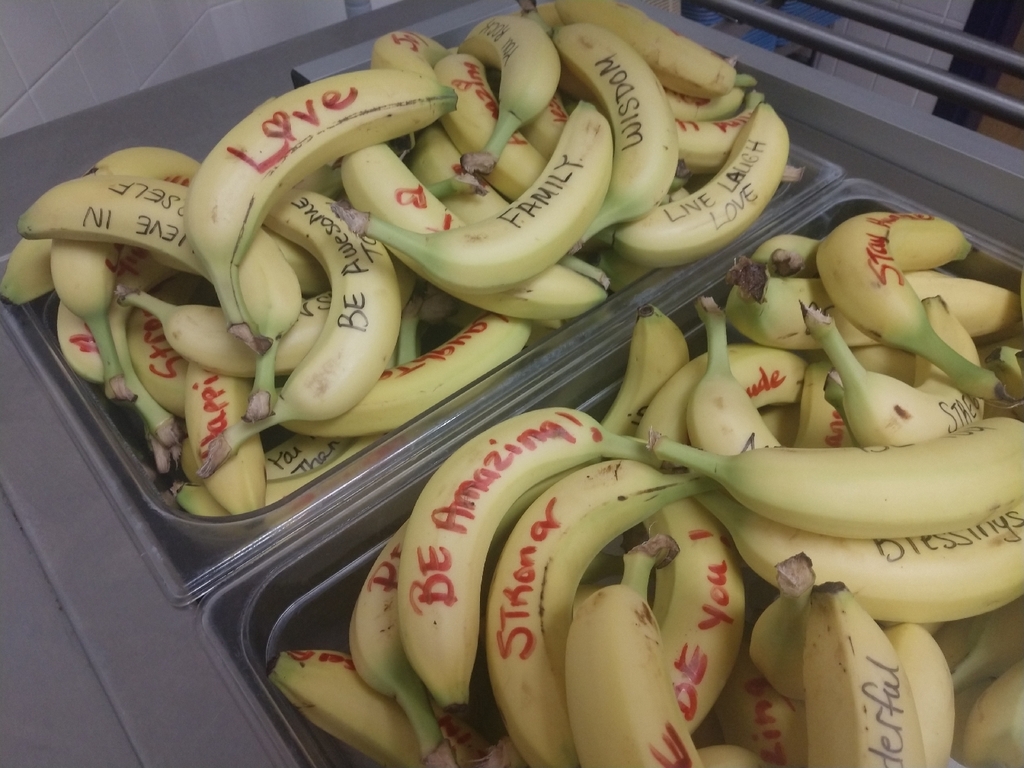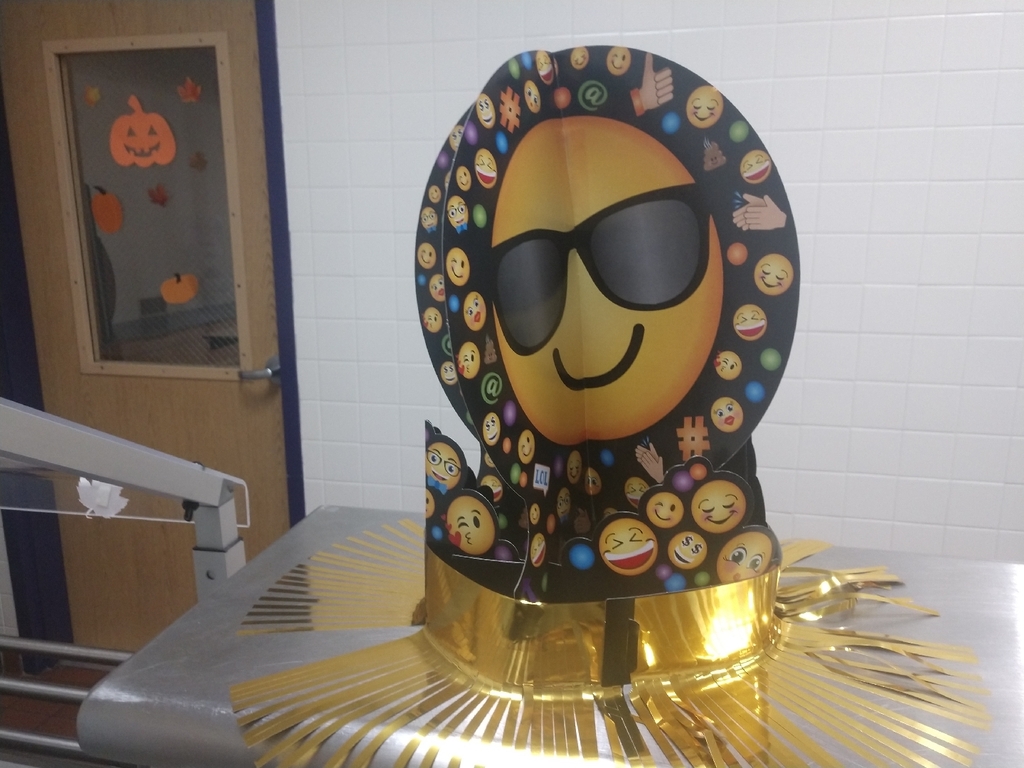 Estudiantes están jugando "El Ladron" para practicar los cuartos de la casa. Students in Mrs. Gallie's Spanish 2 class are playing a form of Clue to practice rooms in the house vocabulary.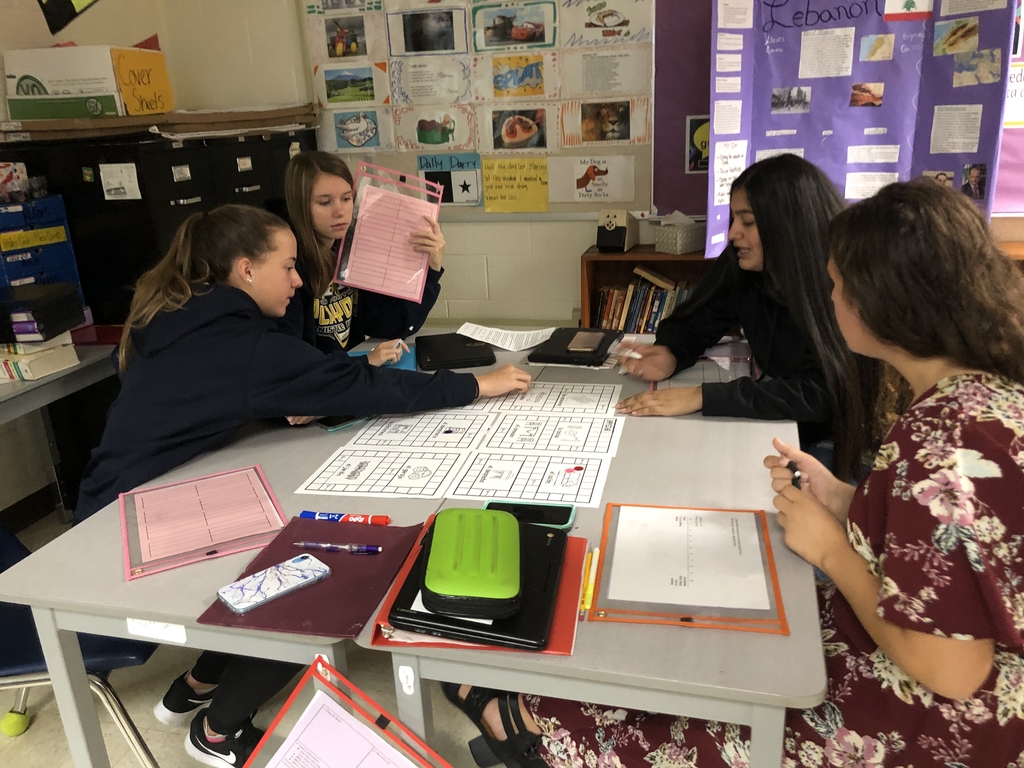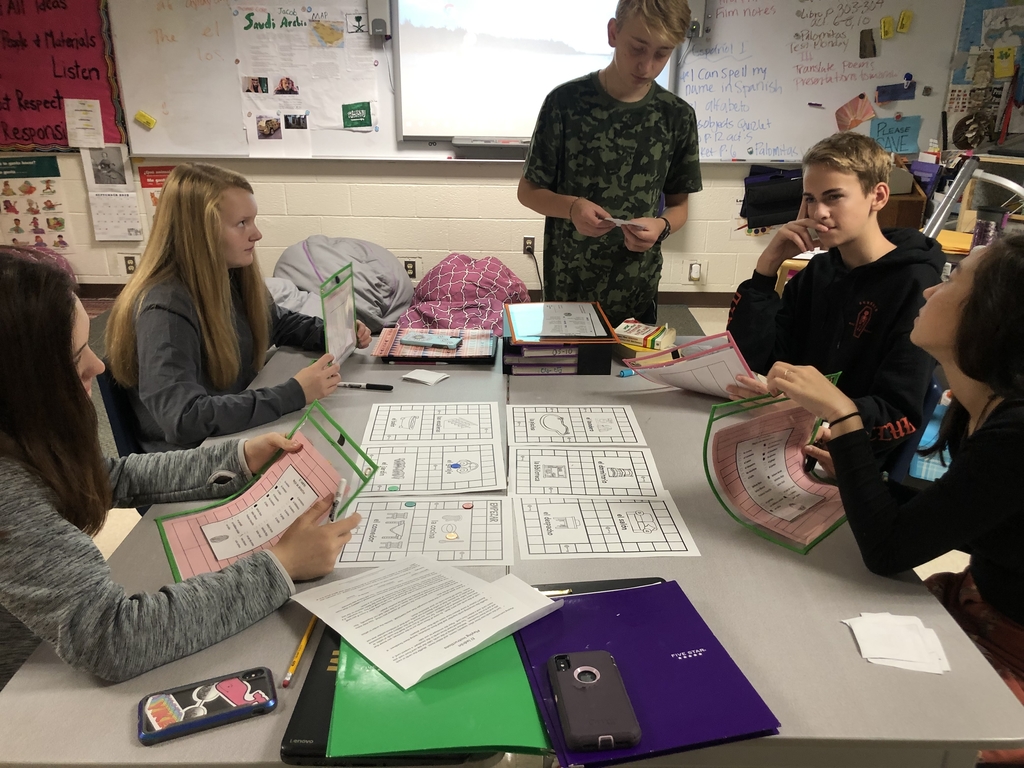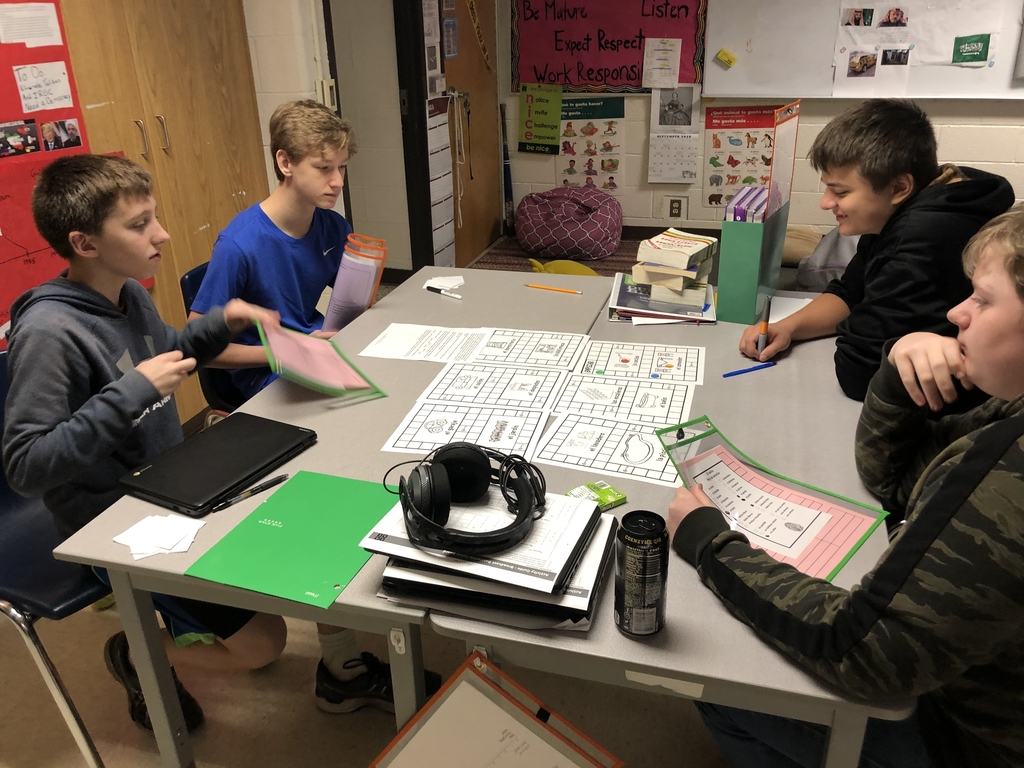 Medication Take Back Event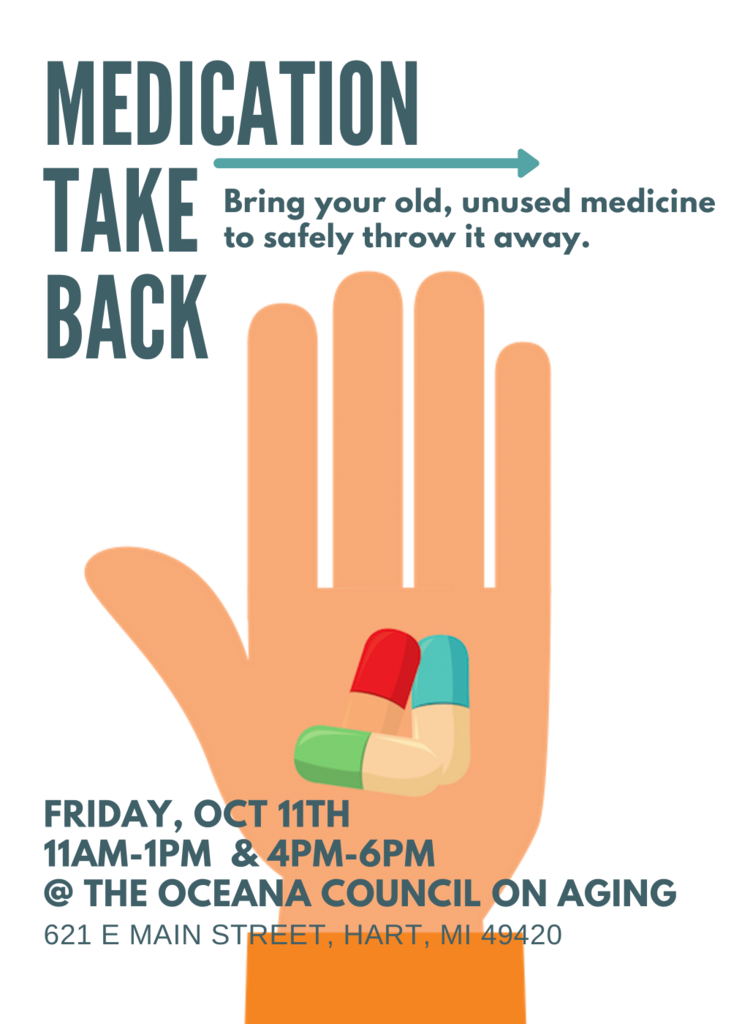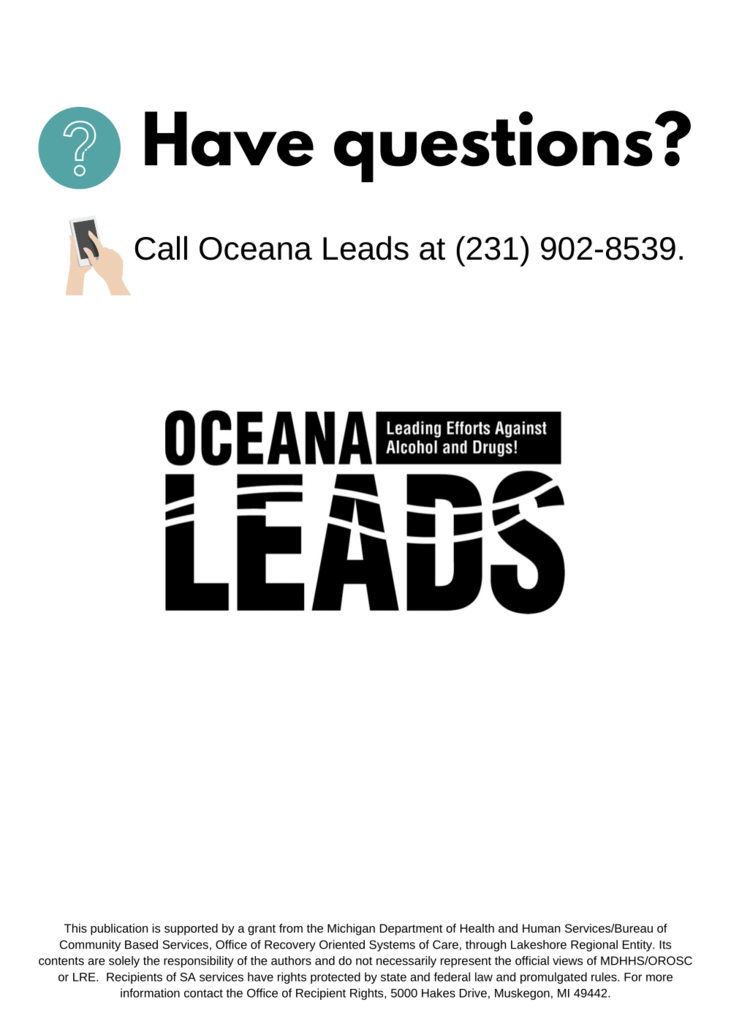 On Tuesday, 10/1, Mrs. Fatura's STEM class competed in a Shark Tank style competition for the creation and design of a best new yard game. Students designed, built and tested their games. In addition, they had to think about profit margins, marketing, packaging and advertising their product. Thank you to Kathy Surd, Laura Nugent, Paul O'Grady, Glenn Beavis and Jean Russell who were our "shark" for the challenge. The winners were Brandon Macher, Mikaylyn Kenney, Campbell Miller and Shane Roberts for their game called "Chuck It". A close second was the game "Velthrow" with a team of Grace Powers, Paige Ruggles, Barbie Grondsma and Alex Drechen. It was a really fun experience to see the students innovate and problem solve. All of the groups did a fantastic job!