The Pentwater Yacht Club enjoyed a dinner performance by our high school jazz band led by Band/Music Instructor Hilary Hunsberger!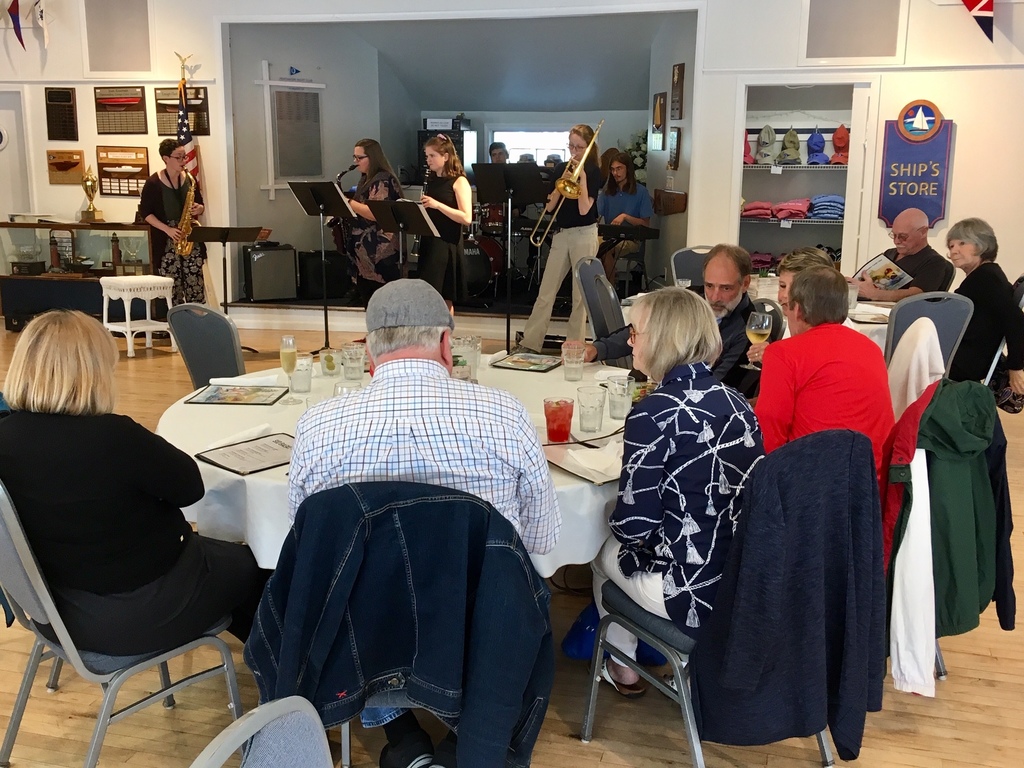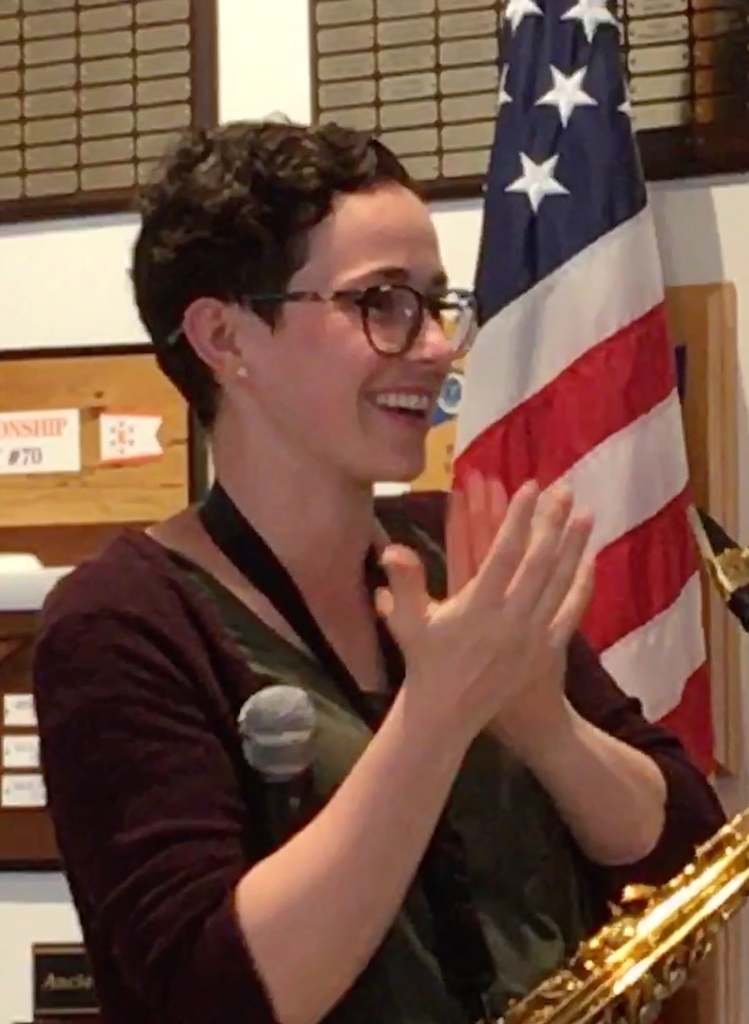 Reminder: Team Daria photo being taken in front of the school on Tuesday, May 28. All those who wish to participate; students, staff and community members are asked to meet in front of the school at 7:40am tomorrow morning.

Pentwater Varsity Softball took two close games from Brethren last night. Mikaylyn Kenney earned both wins and racked up 16 K's between the two games. Excellent defense both games secured the wins! Great Job Ladies, I am one very proud coach!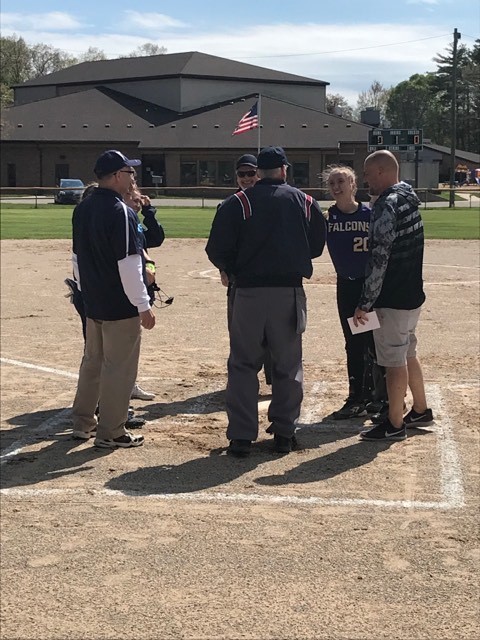 Time Enough by Rick Magrath and Andrea Gallie For the Class of 2019 Summer's hope is in the wind Bags and dreams by the door. I'll be gone before the evening Before I'm settling for... If sunbirds greet my morning And cloud drops fill my day. Blacktop horizons echo songs So hard to go and stay. I've got time enough for flying Time enough to walk out of town I've got time enough for fences Time enough to touch distance shores I've got time enough for wasting Time enough for reaching crowns But right now I've got time enough Time enough for you and me Stars flicker in the rain Train whistles in the night Fields of trees - seas of grass Promises in hindsight Highway stretches deep River leaves begin to blow I'm scrambling to find my way Westward with the sun and crows So when I follow where I'm going And cobwebs lace my shoes I'll look inside and see your smile Find my way back to you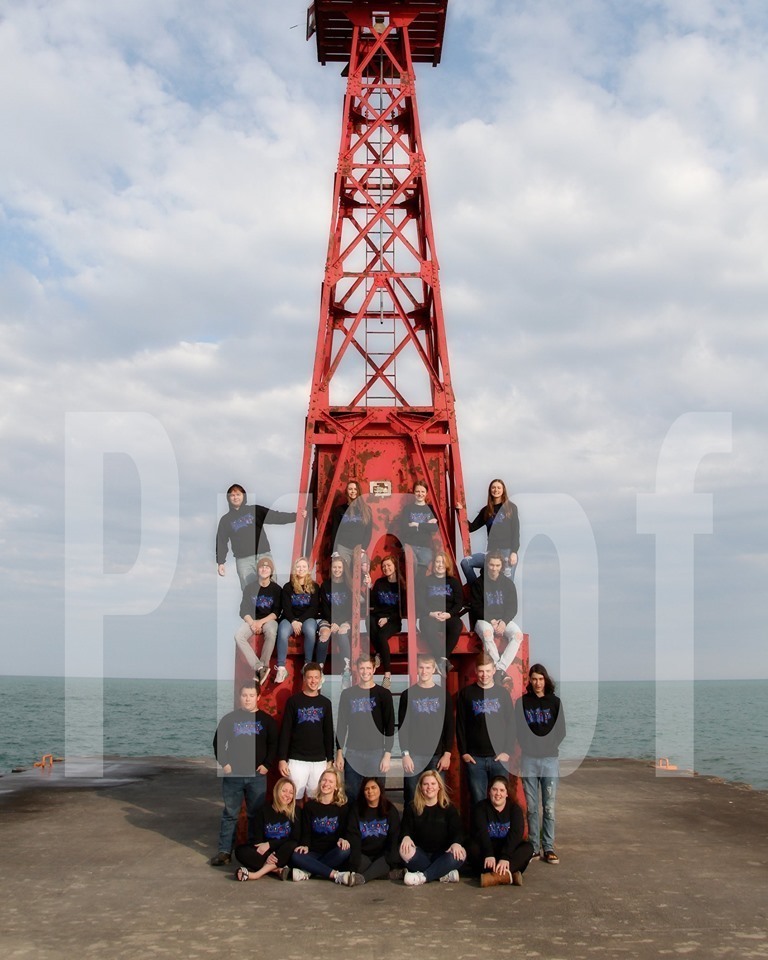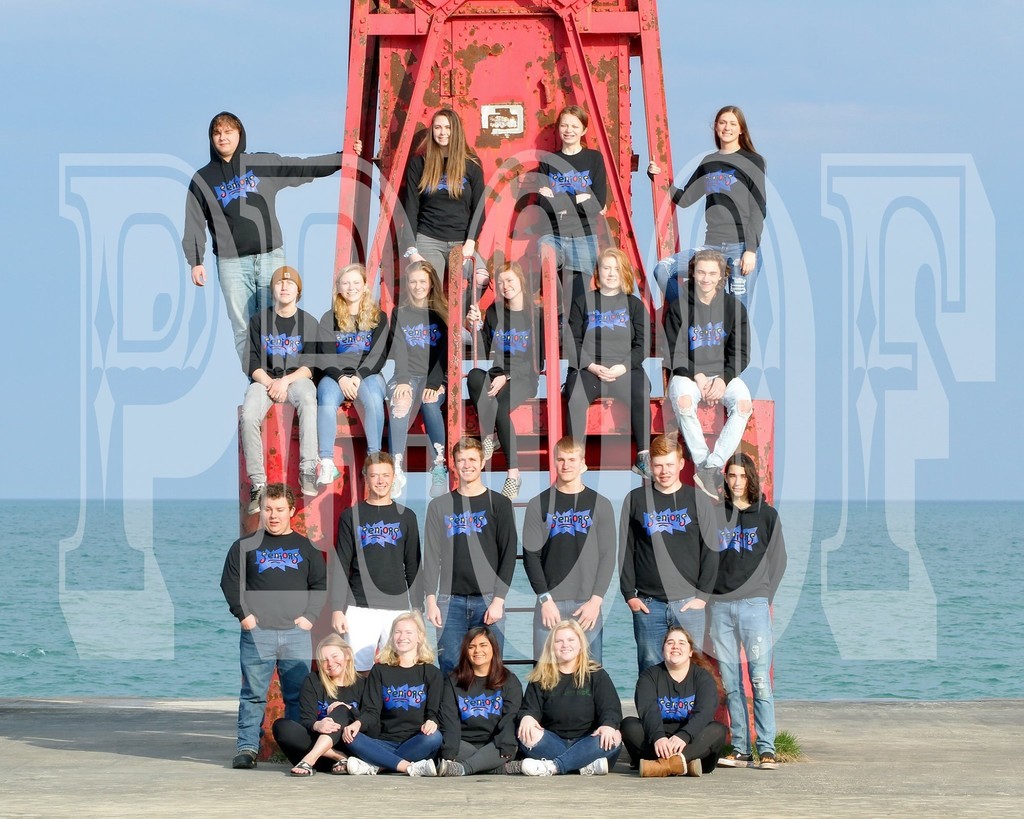 Please note that the Class of 2019 Graduation Ceremony will take place at 7pm in the high school gymnasium. The doors will be locked and will open at 6pm for admission. Thank you!

We thank our veterans, past and present, who have served and sacrificed for our freedoms! Have a safe and wonderful Memorial weekend from Pentwater Public Schools!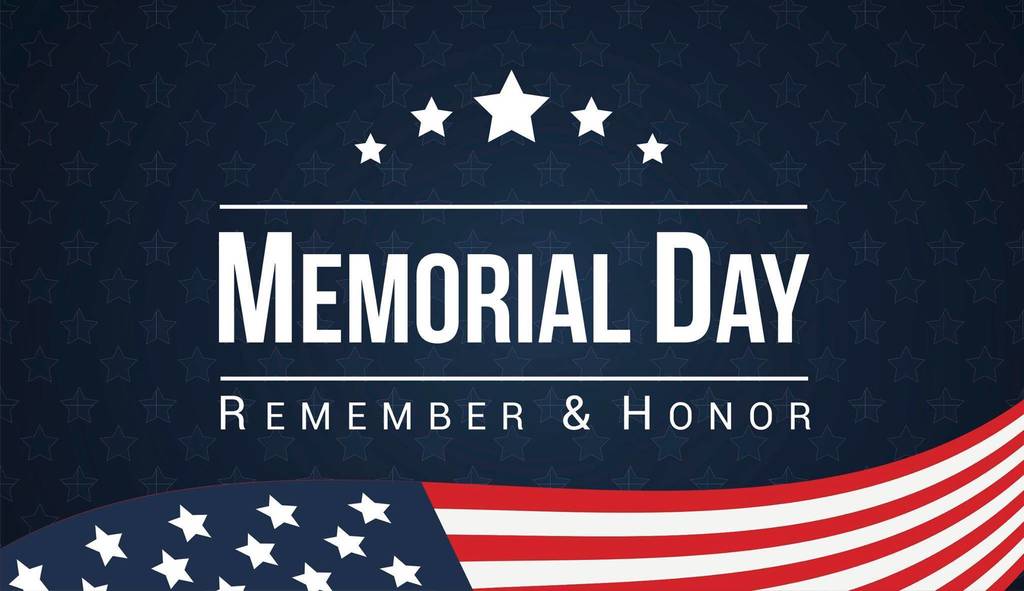 Our NHS students spent some time in the afternoon placing flags on veterans' graves in preparation for Memorial Day remembrance services. We thank our veterans for their service and sacrifice!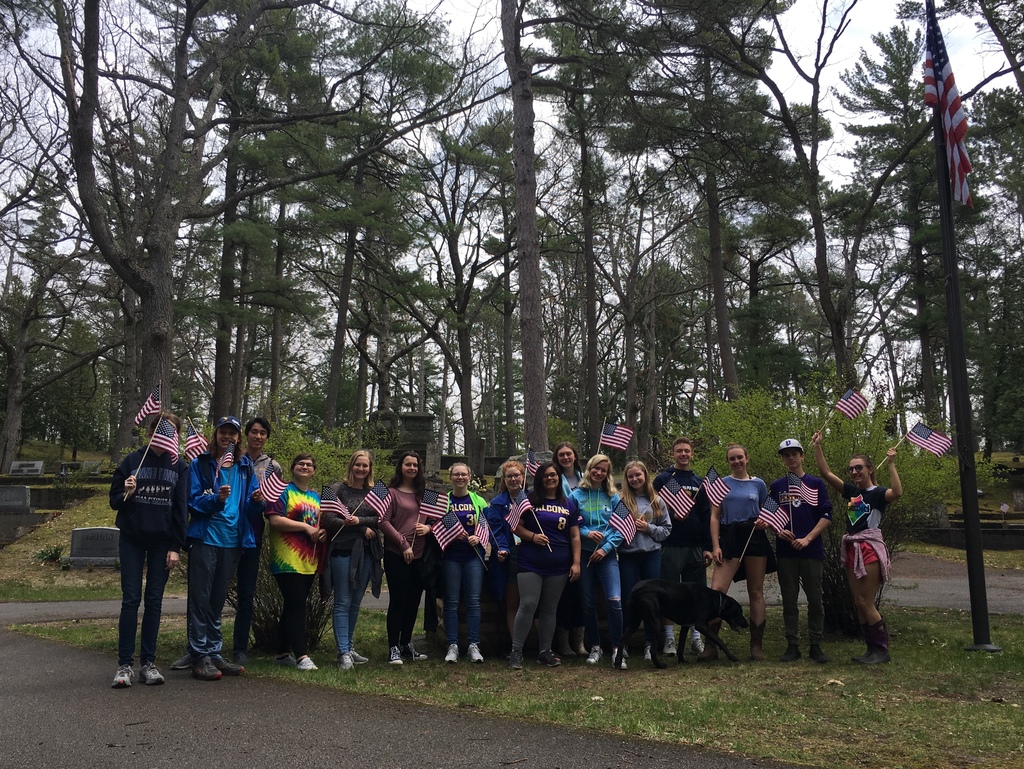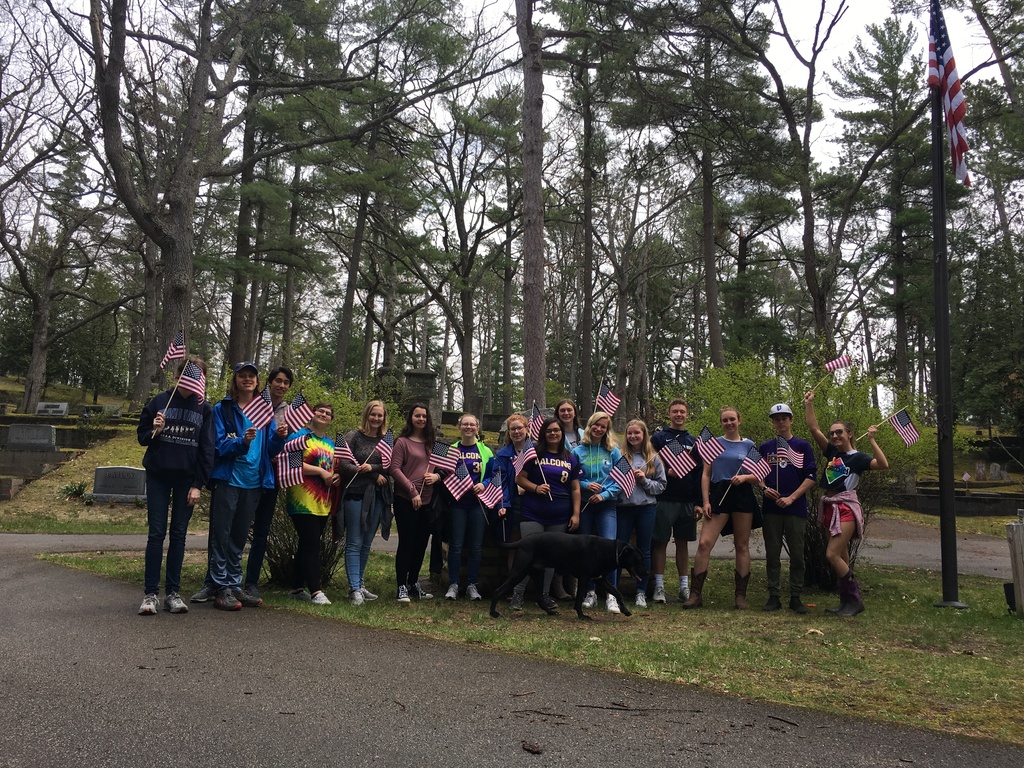 Our 4th-6th grade students enjoying a Whitecaps game in Grand Rapids on Wednesday, 5/22/19!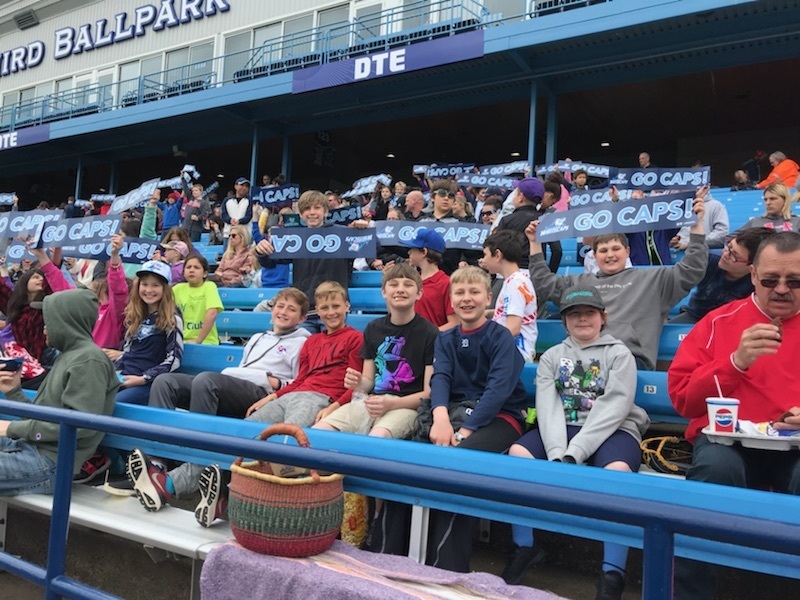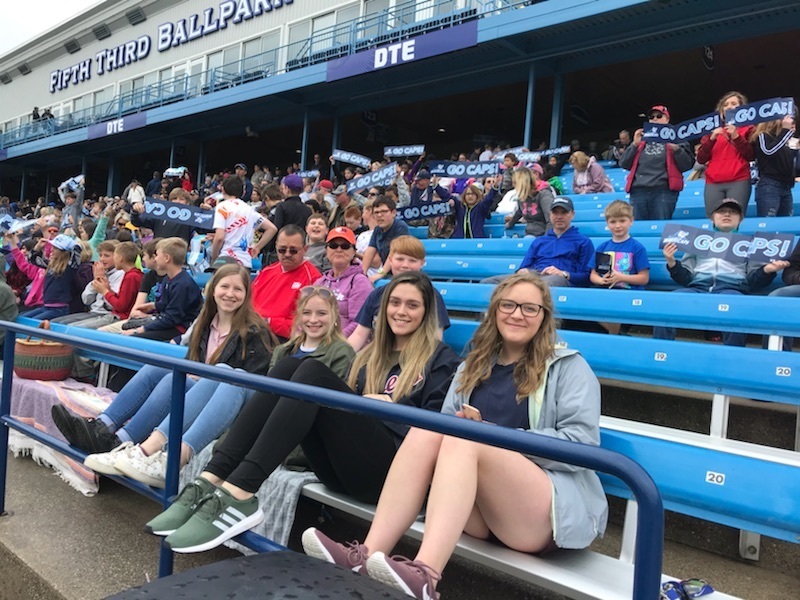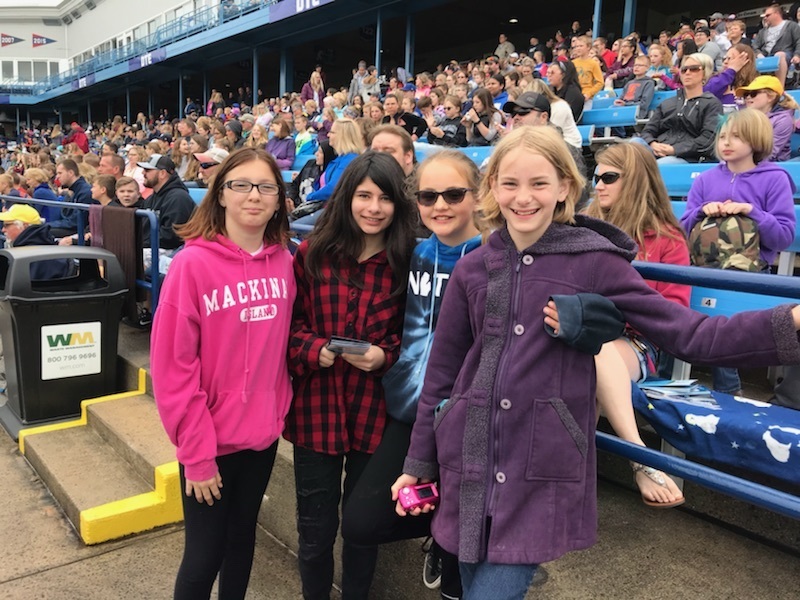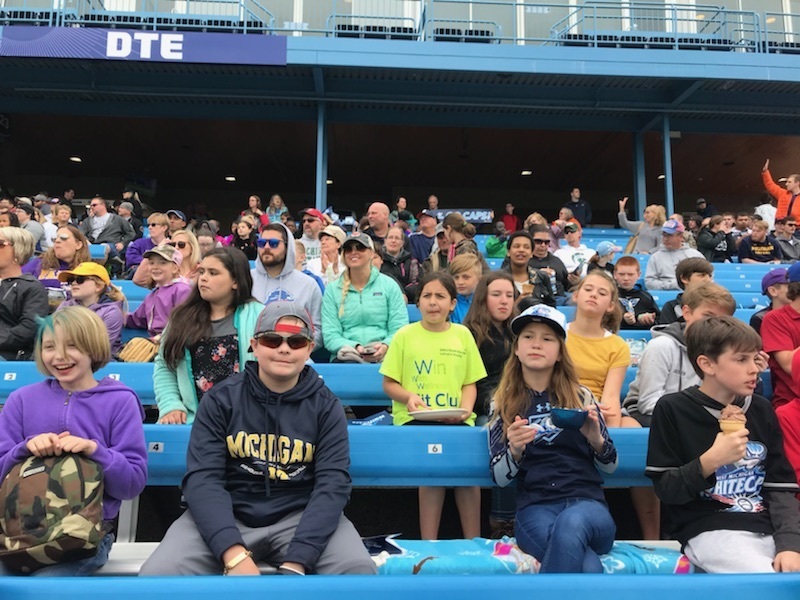 On Friday, May 17, 2019, Clif and Jake Metcalf visited to perform and work with the HS Jazz Band, 5th Grade Band, and the Kindergarten and 1st Grade students. Clif is a senior at Hope College studying business and music and Jake is a senior at Alma High School and is quite the multi-instrumentalist. It was great to have some professional musicians in to show students the different avenues a career in music can take you. Thank you Jake and Clif!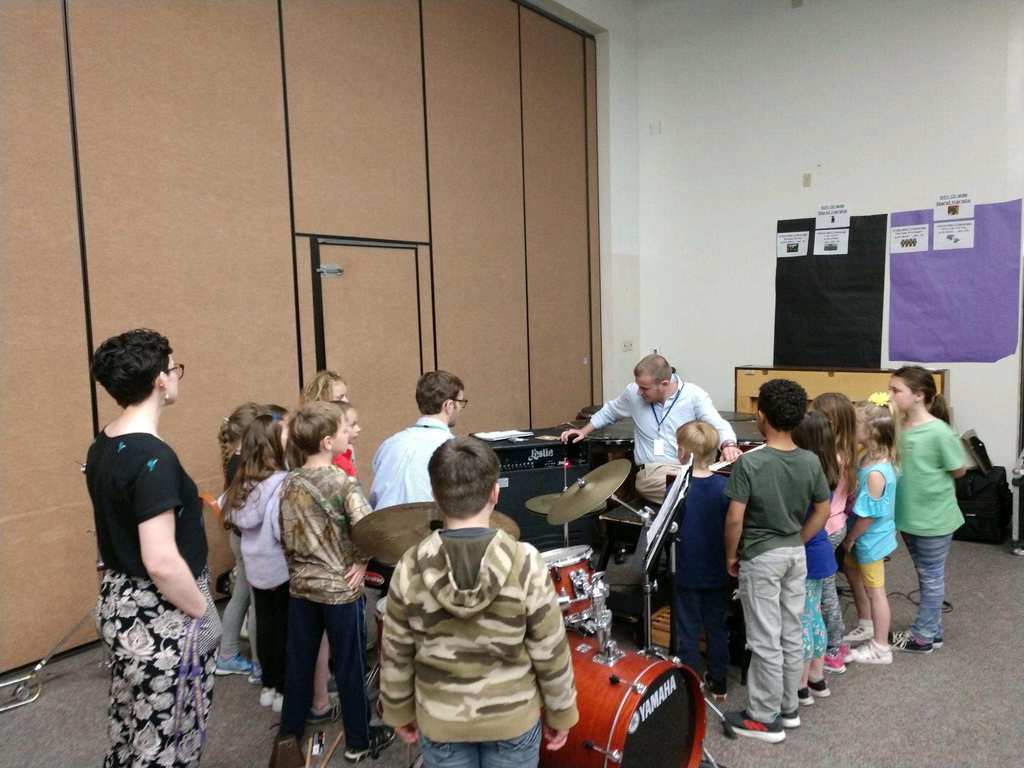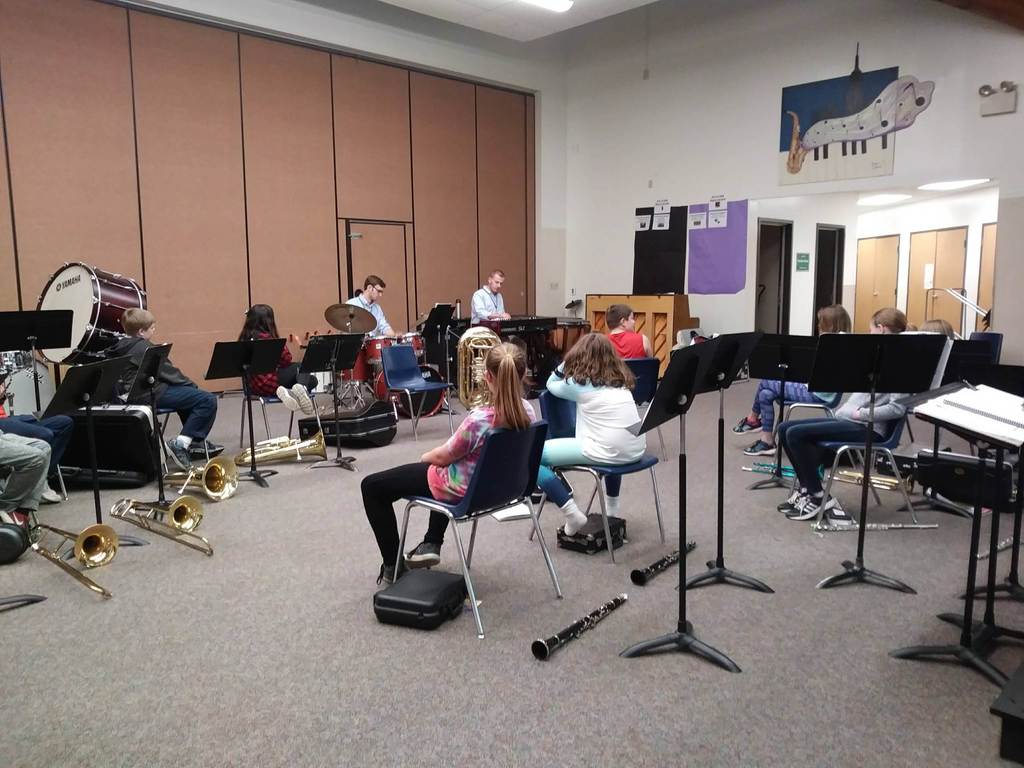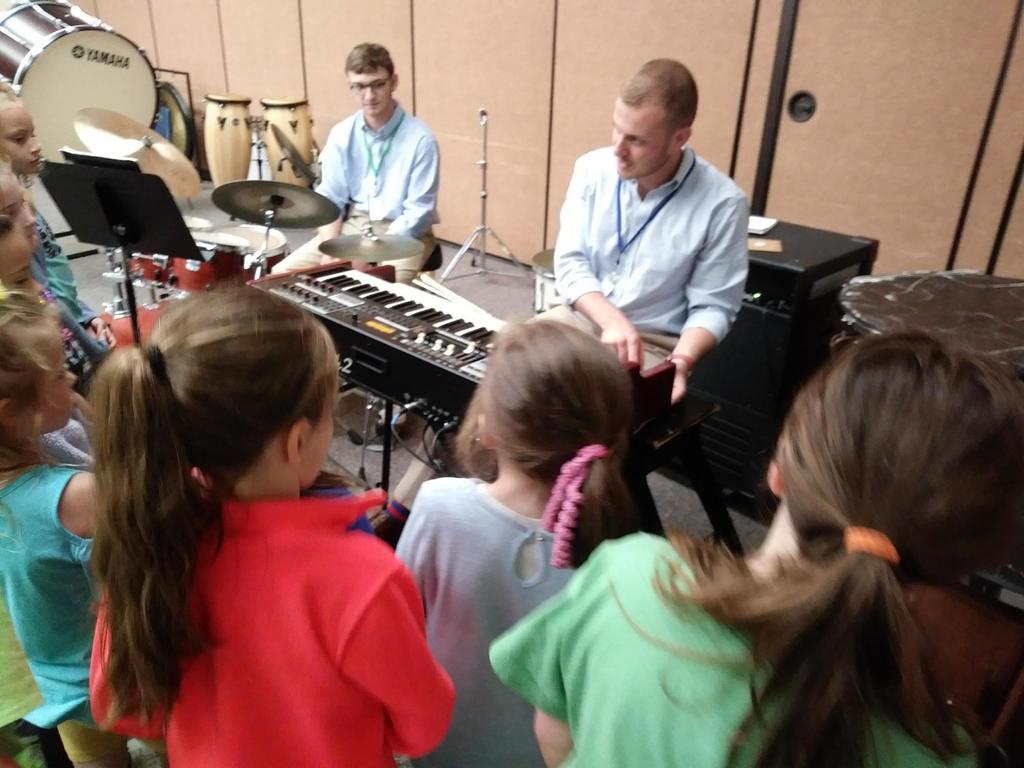 3rd Grade Students Planting Flowers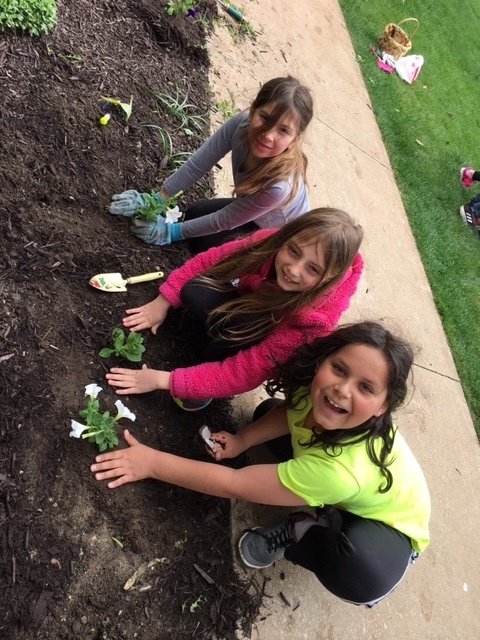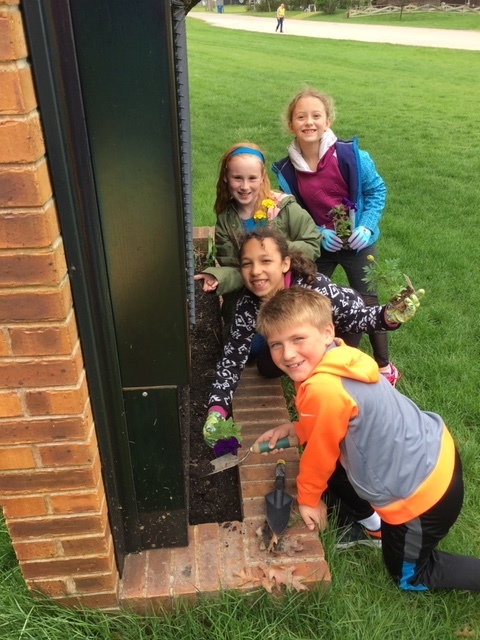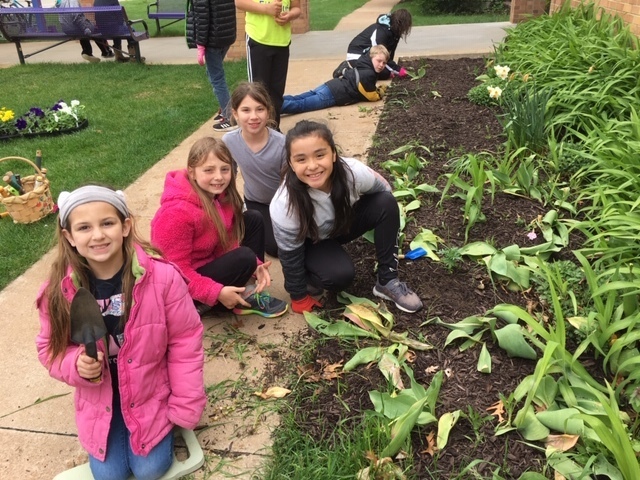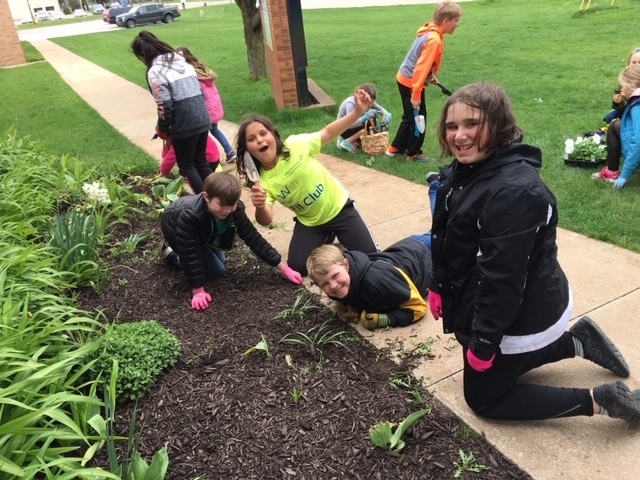 Glenn pitched 8 innings of no hit, shut out baseball over two games against WMD conference rivals Mason County Eastern and Walkerville. Glenn racked up 22 strikeouts while only giving up one walk. Over the four games, Glenn went 10 for 14 at the plate with 2 Home runs, a triple, 2 doubles, and 5 singles, including hitting for the cycle against MCE, while also picking up 11 RBI's over the four games. Glenn is batting .537 on the season while holding a 0.44 ERA on the mound.

6 Schools. Fabulous WiN with a 41 stroke lead. Birdies + Eagles + Pars = One proud golf team. Great Win Falcons!! Love these smiles!!! Medalist was Drew Kolenda shooting 1 over par (34) with an Eagle on #7! It was his 2nd in 2 days on the same hole! Seth Matulis played a smooth game shooting 2 over par (35). William Kolenda secured 3rd place with 3 over par (36), Mitchael Kenney scored for the 4th best score of the day with a 40! Mackenzie Breitner struggled in the beginning, but fought her way back into beating her group by 1 on the last hole scoring a 45. Emme Tarnowski played a great match (50) playing 6th position today scoring 16th out of 36 players! Bravo Team!! Today's teams were Saugatuck, Ludington, Montague, Fruitport Calvary Christian, & MCE.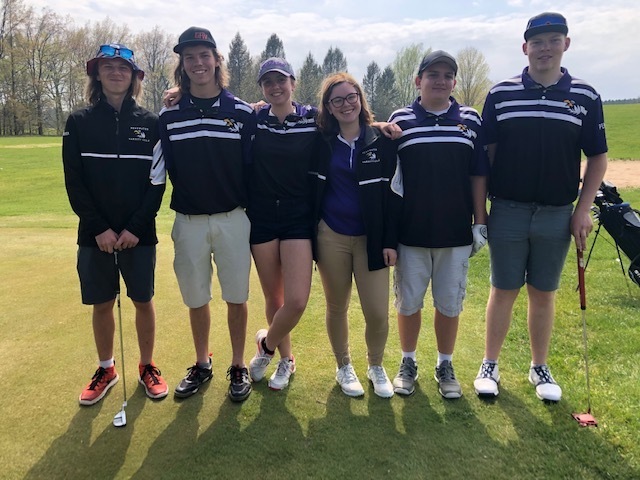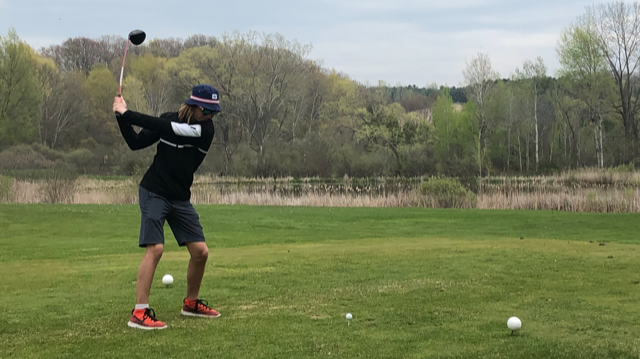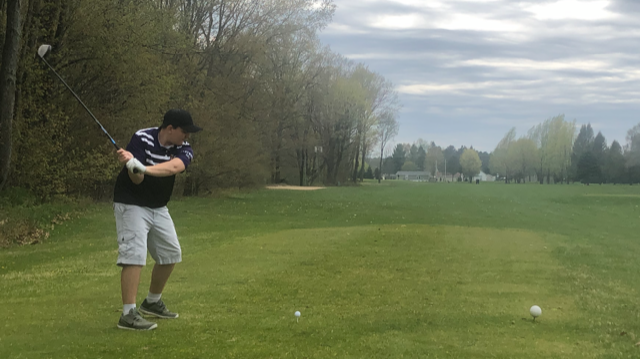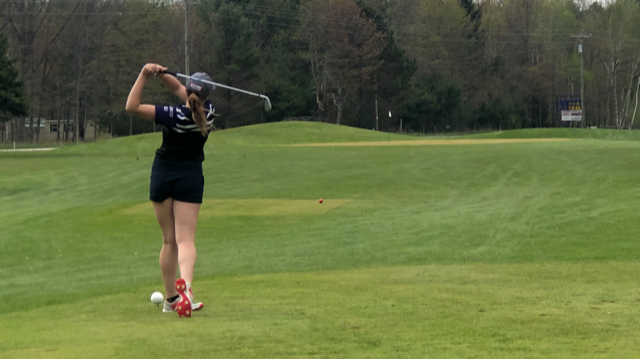 Great Wins for Pentwater Softball Last Evening @ Walkerville. Amazing pitching yet again by Mikaylyn Kenney, totaling 16 K's and only allowing 1 hit in two Games. Top Hitters were, Taylor Ruggles, Crysta Cluchey, Mikaylyn Kenney, Haidyn Adams, Emma Oliphant, and Justice Verschueren.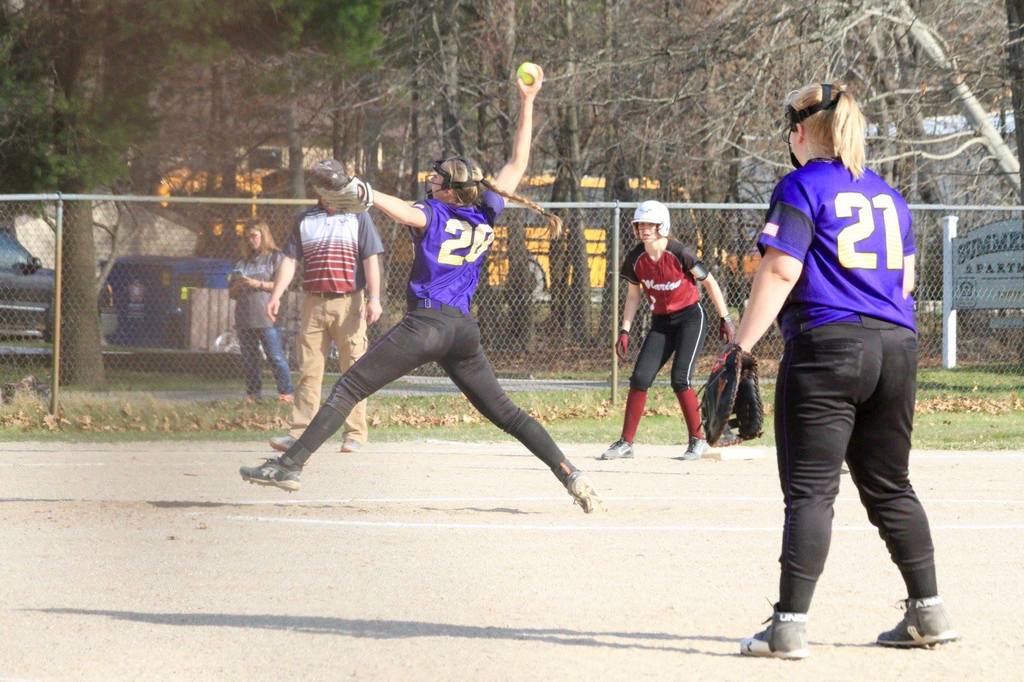 Our seniors enjoyed a special day on Tuesday, 5/14/19, in Traverse City. They spent time touring The Villages at the Traverse City State Hospital, bowling, playing laser tag and arcade games at Lucky Jack's, shopping in the Traverse City Mall and eating at Buffalo Wild Wings! Our senior class advisors are Mrs. Erika Fatura and Mrs. Lisa Wagner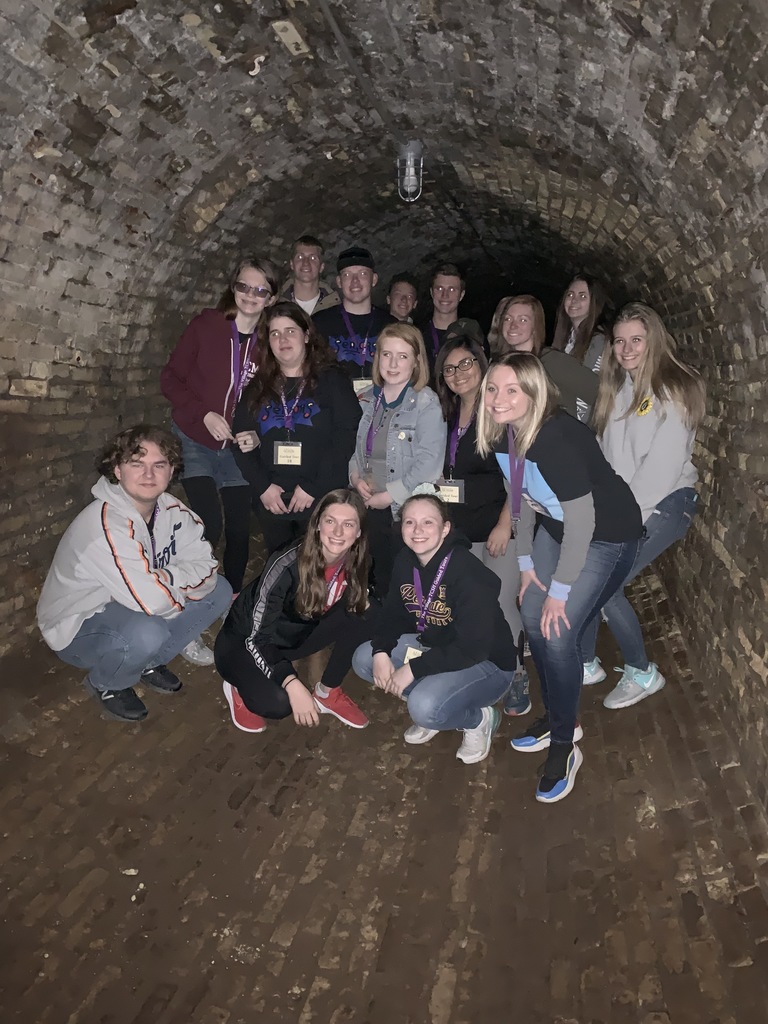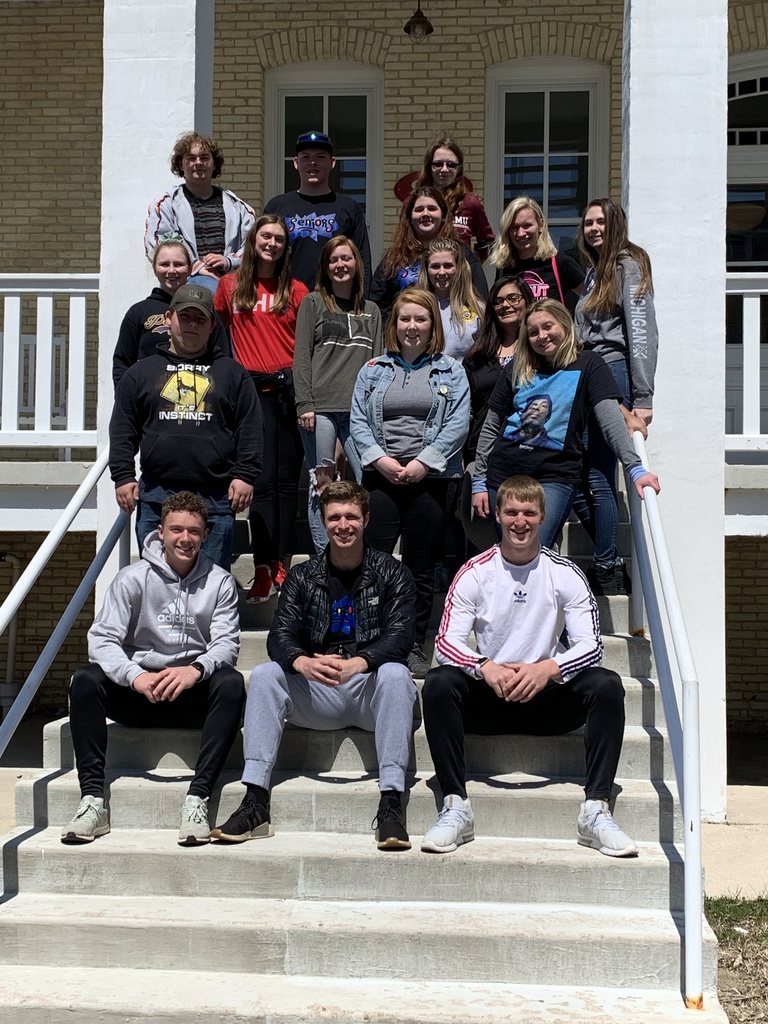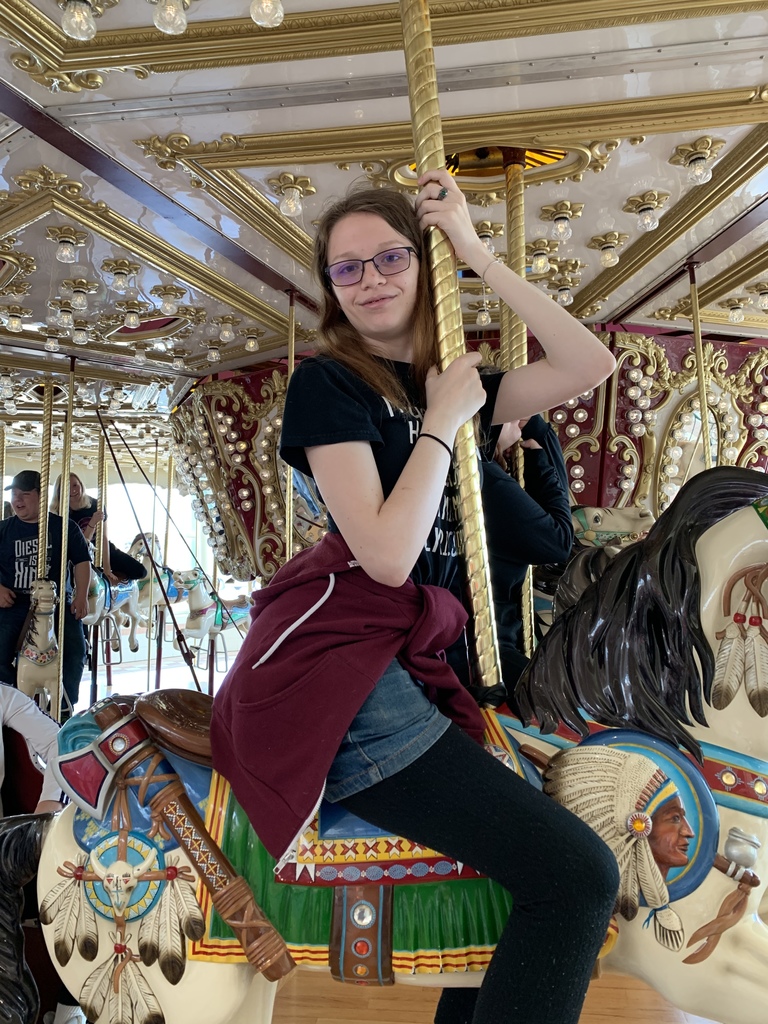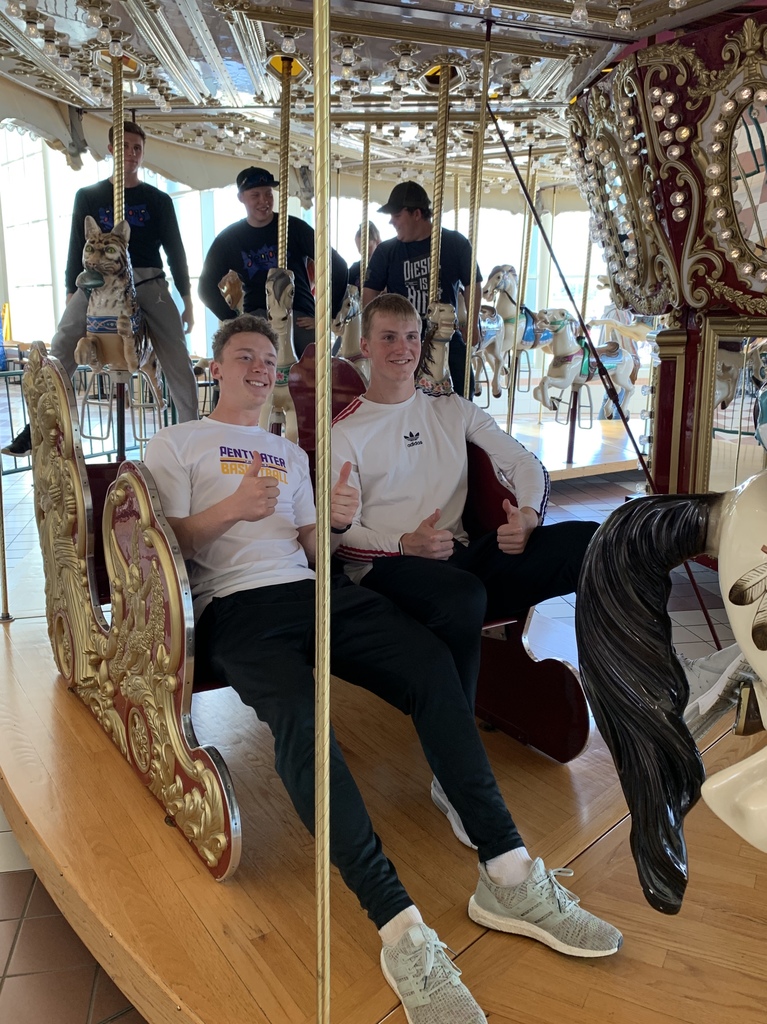 2019 Varsity Golf Conference Champions!! Proud of the dedication & focus these athletes have for their sport! Today's win was sealed with an incredible 18 hole event lead by Gannon McDonough. Shooting 2 over par (68) to tie for medalist with John Slivka. Second lowest score of the day was Seth Matulis shooting (71) for 5 over par! William Kolenda found 3rd best score (74), Drew Kolenda 4th best (81), Mitchael Kenney with his best 18 hole round (83), Mackenzie Breitner (90), and Emme Tarnowski (108). Our team score of 294 lead the field by 42 strokes over Manistee Catholic. Congratulations also to First Team All Conference for Gannon McDonough (2nd) Seth Matulis (3rd) Will Kolenda (3rd) Drew Kolenda (5th). Second Team All Conference Mackenzie Breitner (6th) Mitchael Kenney (9th)! That's Incredible!! Great Work Team!!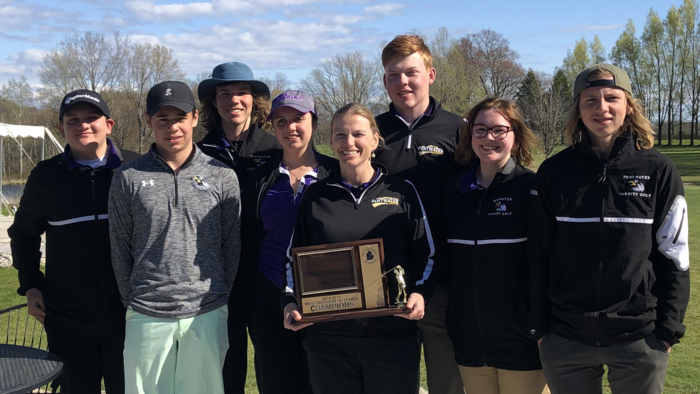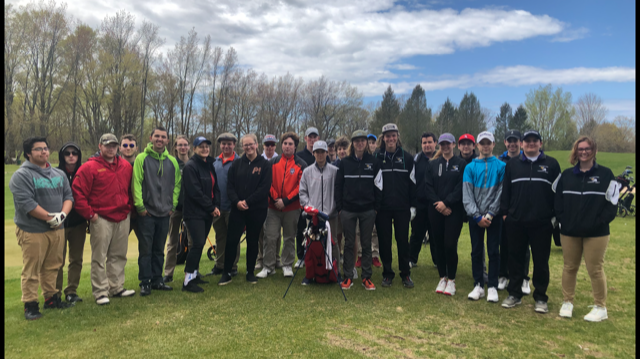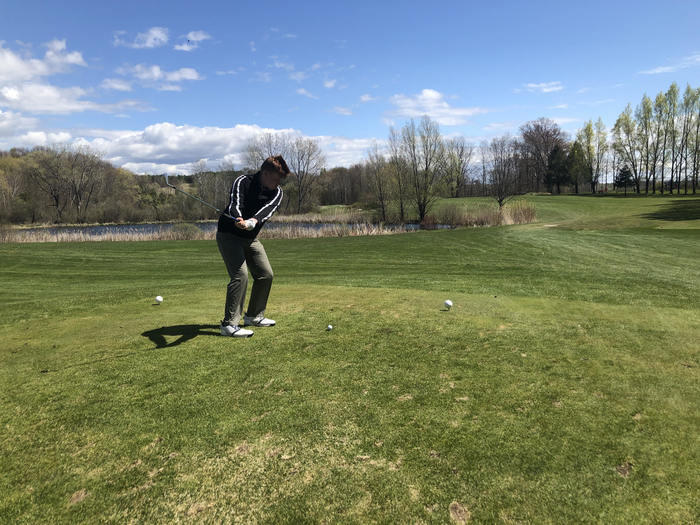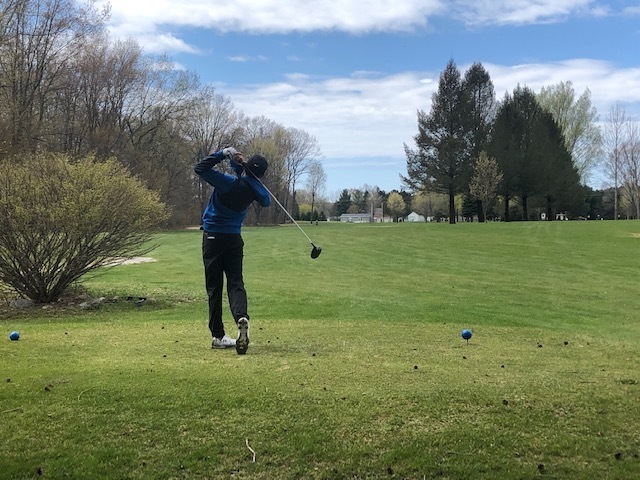 The seniors had the opportunity to pass along advice to our incoming Freshman about how to be successful in high school. It was a valuable experience for both groups!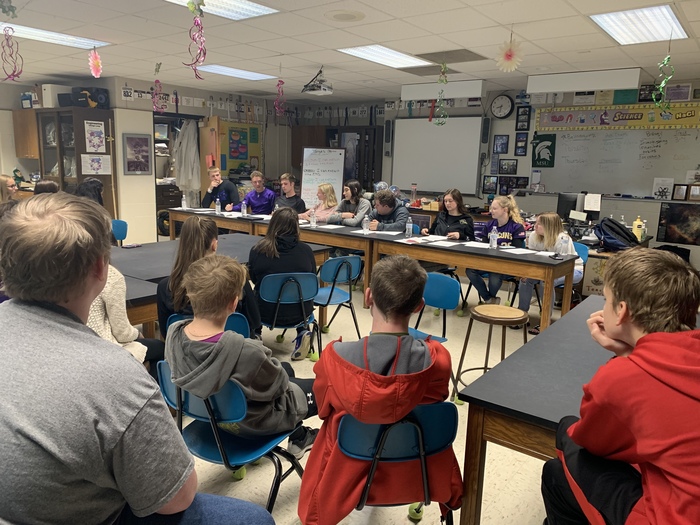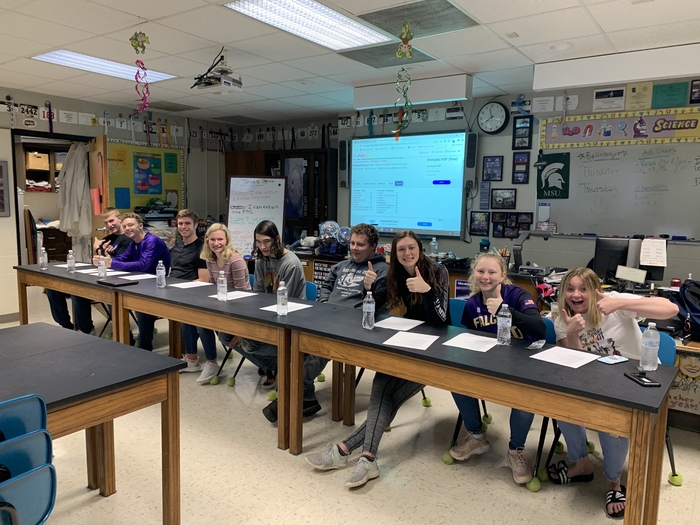 Community Pride Day 2019! You can see many of our students around the village doing spring cleaning (Artisan Center, Friendship Center, village gardens, VFW Hall, the state park, village library, historical museum and many private residences). We love our community!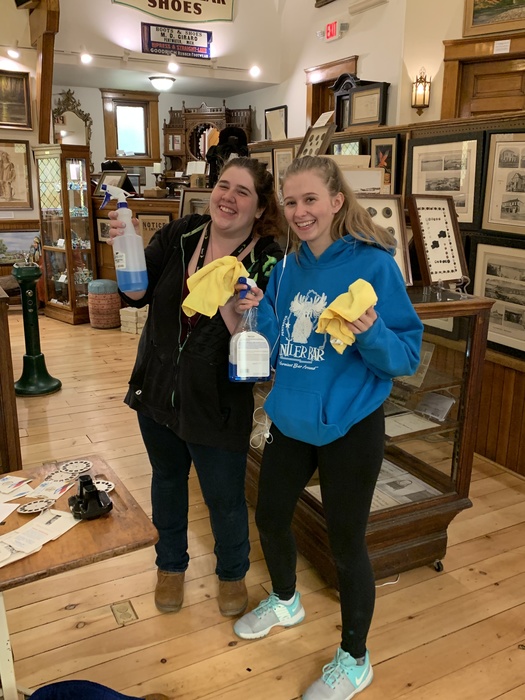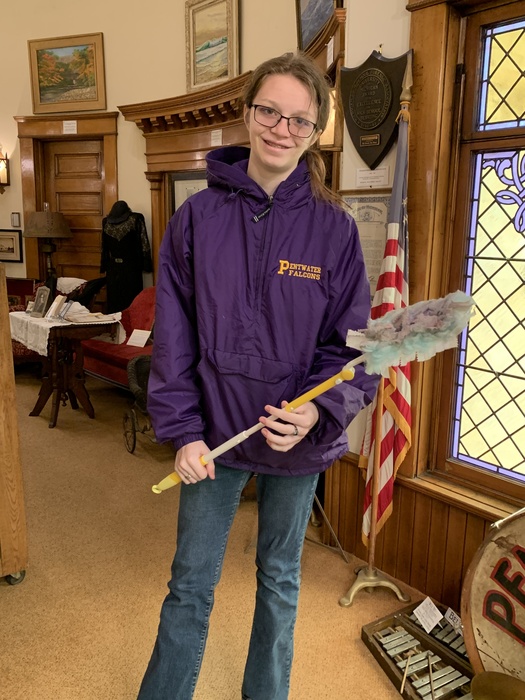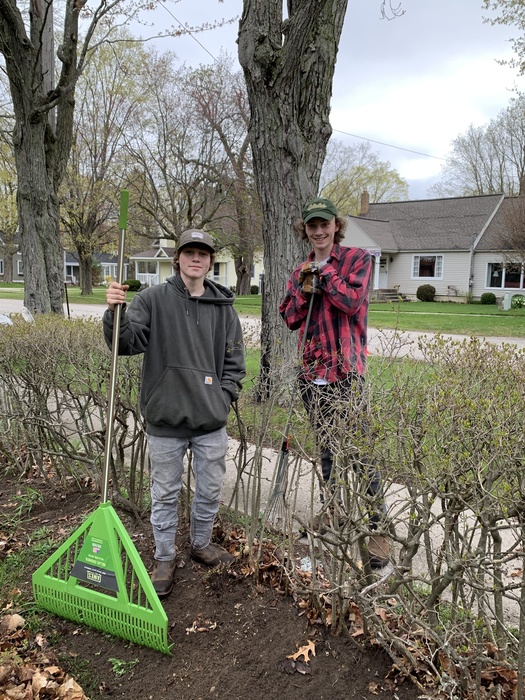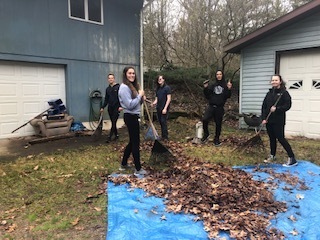 Our 3rd grade class were able to visit VanDerZanden Farms on 5/9/19, to learn about raising beef cattle!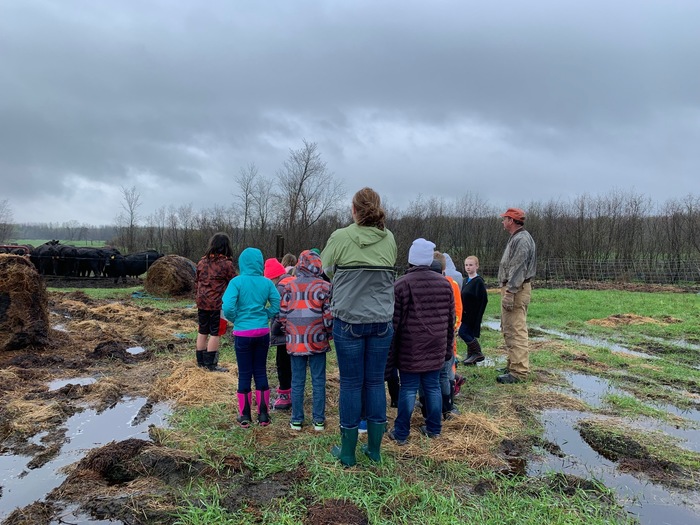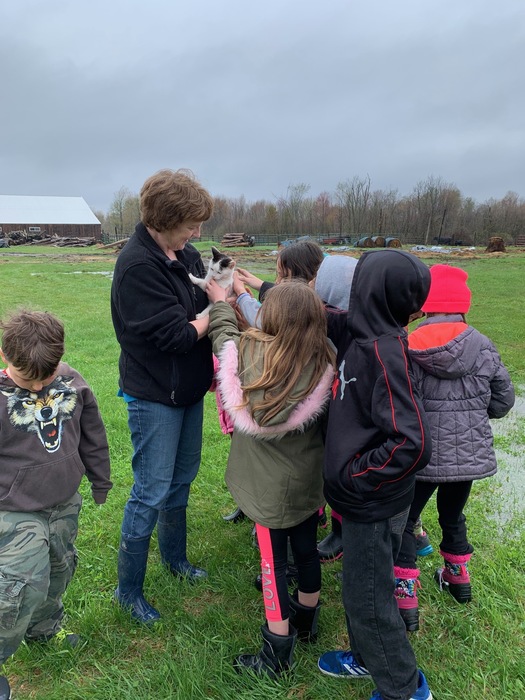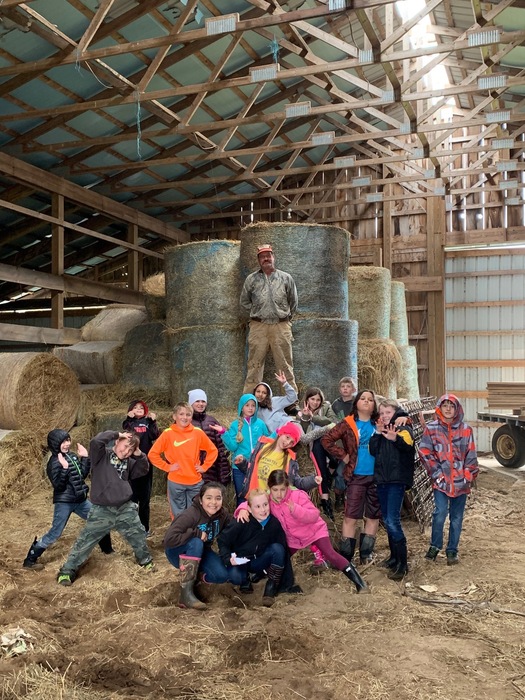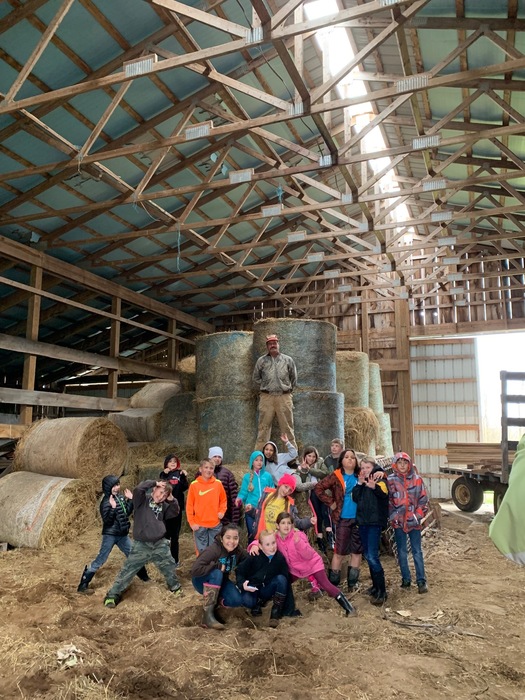 Best in the County!! Congratulations Pentwater Falcons Golf Team on your WiN at Golden Sands 18 hole County Championship! Leading the Falcons to a Team WiN was Will Kolenda was medalist shooting a 71. Gannon McDonough & Drew Kolenda tied for 2nd with 76's. Seth Matulis tied up our team with 4th place 77 for a team score of 300. Shelby was 2nd place team with a 366, Hart was 3rd with a 404, and Hesperia rounded out fourth place. Great work by all today!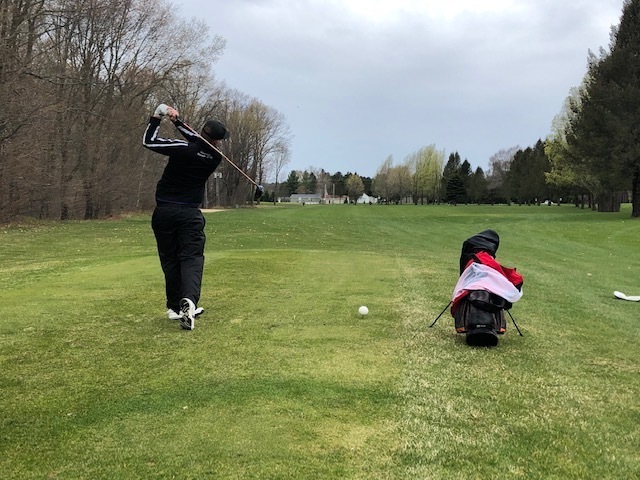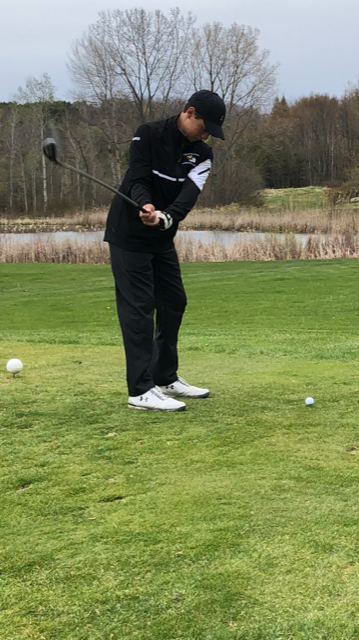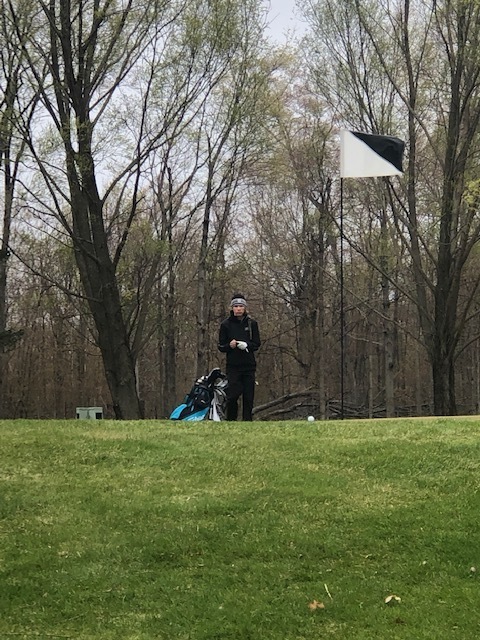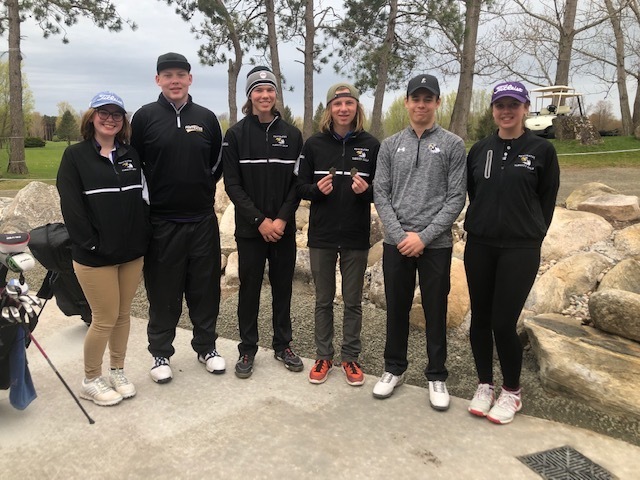 Pentwater Falcons earned two big conference wins over BRCCA yesterday. Game 1 was 11-1, Game 2 was 17-1. Mikaylyn Kenney pitched two excellent games, tallying 15 K's and only allowing 3 hits. Leading hitters were Taylor Ruggles, Crysta Cluchey, Makaylah Cornelisse and Mikaylyn Kenney. Great work Falcons! We have Manistee Catholic home on Thrusday with a 4pm start.